"Do you want to make more money? Sure! We all do!" enthused television icon Sally Struthers in the famous 1990s commercials imprinted on the minds of multiple generations. Today's passenger experience version might ask: "do you want to be more sustainable? Sure! We all do!" In the hard-to-decarbonise aviation industry, though, there are some visible wins to demonstrate an airline's engagement with sustainability and social responsibility. 
One of the most plainly visible on board is the large number of amenity kits produced for passengers, and manufacturer Formia has nearly a dozen new, more sustainable materials for kits. Ranging from recycled social plastics (such as those retrieved from the sea or other watercourses) to artificial leathers and entirely new materials, Runway Girl Network sat down with the company earlier this summer to get our hands — quite literally — on these new inflight options.
Breaking these new sustainable materials down, they fall into three categories: recycled plastic textiles, sustainably produced natural materials, and repurposed waste source feedstocks.
Starting with recycled plastic textiles, some of these will be familiar from elsewhere in our lives. R-PET, or recycled polyethylene terephthalate, creates long strings of plastic fibres from plastic bottles — recyclable, Formia says, up to 5-7 times — that are then turned into fabrics. These fabrics can include almost anything that would ordinarily be made out of the non-recycled version of this material, and in the amenity kit world could include woven textile, felt, or a wetsuit-style performance material.
Another source option for this material is what's known as recycled social plastic, which Formia says is "ethically reprocessed ocean-bound plastic feedstock, collected in coastal communities and stopping plastic before it reaches the ocean". Not only does this divert plastics from our oceans, but it also provides an income — especially valuable in less developed coastal communities.
A related material is econyl, where nylon is sourced from either waste or recycled products: fishing nets, carpets, rigid textiles, and others.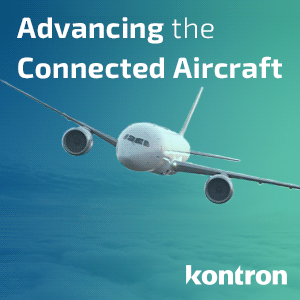 Moving on to the sustainably produced natural materials, these include both recycled and organic cottons. The carbon and other environmental impact of cotton production is high, but organic is lower-impact than non-organic, and recycled cotton is lower still. 
Kraft paper — used by Virgin Atlantic at present — is a sustainably produced natural material that offers a lower overall lifespan than others, but asks the question of just how many reuses the average amenity kit gets. When might it make sense to use this sort of highly sustainable thick paper material, which (apart from the zipper) biodegrades naturally, rather than a recycled plastic kit?
Turning to the repurposed waste byproduct materials, these include e-leather, combining leather otherwise destined for landfill with plastic and a coating, which is highly durable and used extensively within aviation. Examples here include Aeromexico's new Etro-branded bags, produced by Formia with materials from Gen Phoenix, the rebrand for ELeather, released this October.
Apple leather, meanwhile, perhaps best replicates the feel of leather — and the scent, impressively — but at present the waste apple pulp from the food industry is mixed with non-recycled polyurethane (a plastic commonly marketed as 'vegan leather').
Piñatex, for its part, is a fibre engineered from waste pineapple leaves, which produces an unusual crackled surface that looks somewhat like elephant hide and feels premium. A banana-sourced option is called, perhaps unsurprisingly Bananatex.
Taken together, these materials all offer a wealth of choice for the airline that wants to show its willing to pluck some low-hanging sustainable fruit — apple, pineapple, or metaphorical. But the next branch of the sustainability tree prompts a further question: beyond incorporating more sustainable materials, how can airlines rethink the way that amenity products are conceived, designed, produced and supplied to reduce waste and emissions even further?
Related Articles:
Featured image credited to John Walton