Where does Air India's iconic Maharaja fit into the carrier's new brand identity? That's the question many Indians are asking after Tata Sons-owned Air India unveiled the carrier's new aircraft logo and livery.
But fear not. Whilst the Maharaja as we know him is being retired as Air India's mascot, the airline has updated his image, making him trimmer, and giving him smarter shoes and a more modern turban.
His image will be positioned at Air India's business class lounges and on crockery on board its aircraft.
Serving as Air India's mascot since 1946, during the last year of British rule in India, the Maharaja was originally designed by the airline's commercial director Bobby Kooka to evoke feelings of luxury and the exotic. At that time, India had 600 Maharajas ruling smaller principalities.
Through the years, Air India's Maharaja appeared in advertisements both in India and internationally. So, we've seen a playful Maharaja in Rome, London, Paris and elsewhere. His image has been used on everything from ticket counters to seat covers.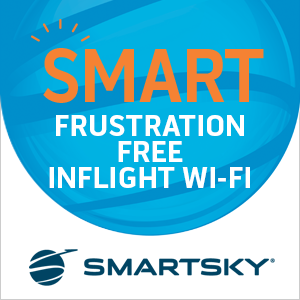 In an interview with Runway Girl Network, Air India CEO Campbell Wilson admitted that the Maharaja was recognized more by the domestic market than internationally. Even so, with India boasting the world's largest diaspora, a decision was taken to retain this new version of the Maharaja.
Whilst his role is changing, one can clearly see how the style and coloring of the new-design Maharaja fits into Air India's broader rebranding effort.
Created by design house FutureBrand, the new livery features a chakra-inspired pattern that harnesses the power of color with the use of deep red, aubergine, and gold highlights, as also seen on the new Maharaja's jacket.
Meanwhile, a new, custom-made 'Air India Sans' font aims to marry "confidence with warmth to position Air India as a premium, inclusive, and accessible" brand, says the airline, which recently placed massive orders for new aircraft with both Airbus and Boeing. Its first of six new Airbus A350-900s — originally meant for Aeroflot — is expected to be the first aircraft type to feature the new livery
Air India's transformation to a more premium brand will also result in new employee uniforms, with management recently hosting a presentation from a variety of noted Indian clothing designers. New theme music is also being composed.
Business class menus have already been redesigned. We're told that the new wine list includes Laurent-Perrier La Cuvée Brut champagne, plus wines from the vineyards of Château de L'Hestrange, Les Oliviers, Chateau Milon, and the Piedmont region of Northern Italy.
The portly Maharaja of old would no doubt be pleased with Air India's transformation. But your author, who has worked actively to highlight the achievements of Indian women in aviation, has one regret. In these times of gender equality, where is the Maharaja's female counterpart?
Related Articles:
Featured image credited to Air India