When Italian flag carrier ITA Airways sought to double down on its branding, it turned to Naples-based ABC International to design, certify and manufacture decorative crests of its logo for installation in cabins across its fleet. Now ABC reports that 144 crests are already flying on 41 ITA Airways aircraft, including on the airline's Airbus A319s, A320s, A320neos, A330-200s and A330-900neo twinjets.
"This project was taken over from the previous collaboration with the former national airline Alitalia, for which ABC International has produced the branding logos for the entire fleet in the past," says ABC in a statement.
Designed by Landor & Fitch — the same company that designed Alitalia's brand in 1969 — ITA Airways' logo was fashioned into crests and made suitable for flight operations by ABC.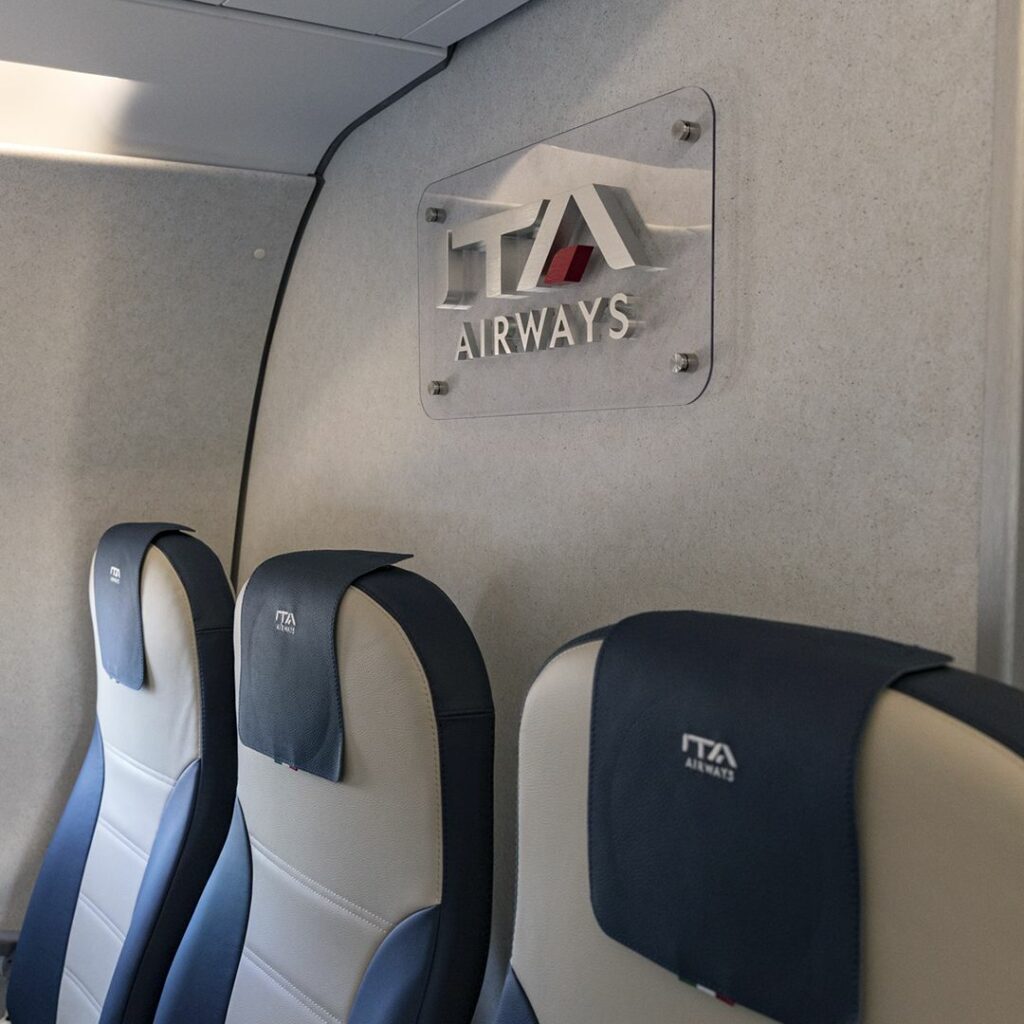 ABC marketing and communications manager Antonio Tucci tells Runway Girl Network that the crest installations are handled by ITA Airways, which is headquartered in Rome. "More crests will be installed in the next months," he says.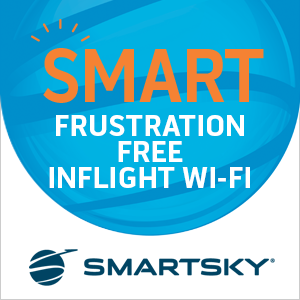 But ABC's partnership with ITA is not limited to branding elements. This year, together with its strategic partner Skubin Design, ABC says it has designed and implemented "two special liveries for ITA, linked to some significant events for Italy: Rome's bid for the World Expo 2030, supported by the airline through the 'Roma Italia Expo 2030′ decal on an A320, and the decal celebrating the centenary of the Italian Air Force on an A320neo aircraft."
This is not the first time that ABC has helped to design aircraft liveries. "[F]or ITA Airways we have already designed aircraft liveries in the past. In general, livery is a product that we offer," says Tucci.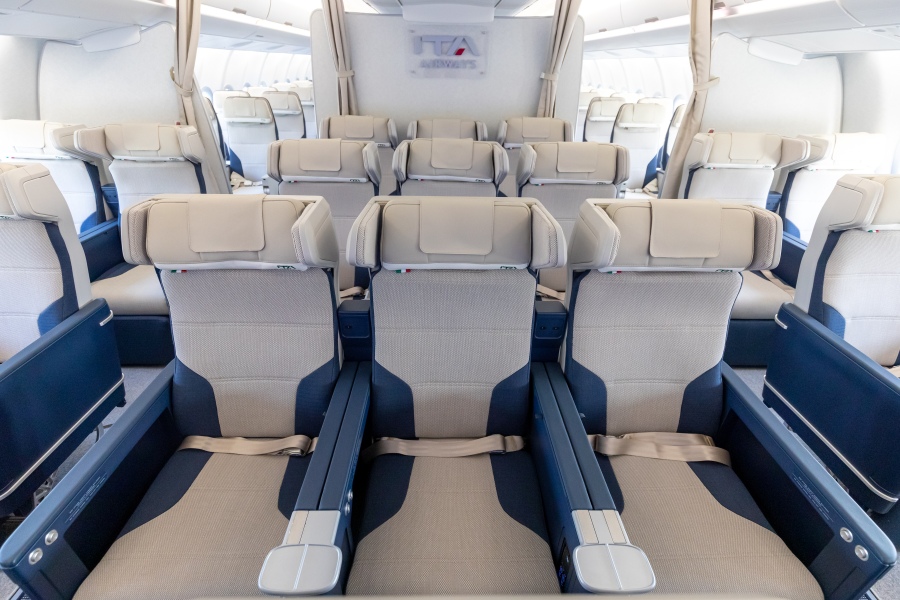 ITA Airways operates two classes of service on its short- and medium-haul aircraft, and three classes of service — including premium economy — on its widebodies flying long-haul. Its logo can be seen positioned on monuments throughout the twinjets.
Separately, the carrier appears to be adopting a three-class configuration for its first Airbus A321neo, with a schedule update revealing an all-aisle access business class; a dedicated 2-2- premium economy cabin; and economy class.
L̵u̵f̵t̵h̵a̵n̵s̵a̵ ̵I̵t̵a̵l̵y̵ ITA's first A321neo has hit the schedule, and it's a good one!

ITA looks to have done an all-aisle access business class and a true 2-2 premium economy cabin.

First schedule appearance is December 1 through March, exclusively on FCO-TLV. #PaxEx https://t.co/dmDQliKsEU pic.twitter.com/a2DooDD8ab

— Jason Rabinowitz (@AirlineFlyer) September 12, 2023
ABC's Tucci says the airline's order with ABC includes crests for its forthcoming new jets. The company has also delivered crests for ITA's new Airbus A220-300s.
Related Articles:
All images credited to ITA Airways