From pioneering autonomous decarbonized baggage trucks to using Bluetooth technology to cut single-use plastic waste from in-flight entertainment headphones, the second Sustainable Flight Challenge by global airline alliance, SkyTeam, has generated more than 500 submissions to help drive a greener future for air travel.
Winners of the 25 subcategories have been decided by an expert panel of sustainability, innovation and aviation experts, including the Dutch Aerospace Center (NLR) and PA Consulting. Now, finalists are pitching their ideas to a globally diverse jury of industry and sustainability leaders to determine this year's winners of the Challenge's seven overall awards.  
The Sustainable Flight Challenge (TSFC), the first industry sustainability initiative of its kind, was launched by SkyTeam in 2022. This year's Challenge was even bigger than the first and included SkyTeam 'friends and family' airlines in addition to SkyTeam members. In total 22 airlines participated, operating 72 round-trip short-, medium- and long-haul flights – an increase of 38% and 227% respectively versus the previous year. Overall, this year's TSFC resulted in an average improvement of 19% in CO2 intensity compared to the same flights operated the previous month. 
Patrick Roux, SkyTeam CEO, said: "Thanks to the energy, enthusiasm and creativity of the more than 2,000 airline employees involved, this year's TSFC eliminated 30 tons of CO2 emissions during the two-weeks of the Challenge. When it comes to operating more responsibly, The Sustainable Flight Challenge demonstrates how even small changes add up to make a big difference when we work together."
The Sustainable Flight Challenge reaches new heights in 2023 
All participating airlines agree to share their findings with other carriers so eco-conscious best practice in flying can be adopted more widely across the industry. Of the hundreds of innovations generated by last year's challenge, 90 have been adopted by participating airlines in this year's TSFC. This year, 11 airlines used Sustainable Aviation Fuel (SAF) up from four last year and 37% of Ground Support Equipment (GSE) used was electric.
Click here to see how the behind the scenes work of 2,000+ SkyTeam people got The Sustainable Flight Challenge off the ground. 
Airlines shortlisted for the seven TSFC main award categories are: 
Lowest CO2 Emissions: Air Europa, TAROM, Xiamen Air 
Greatest CO2 Reduction: Korean Air, China Eastern
Lowest CO2 Emissions Ground Ops: Delta, Xiamen Air 
Best Waste Management: ITA Airways, KLM Cityhopper
Best Innovation: Aeromexico, Air France, Delta, Kenya Airways, KLM, Saudia, Vietnam Airlines
Best Adoption: China Airlines, KLM, KLM Cityhopper, Xiamen Air 
Best Collaboration: Air France, China Airlines, China Eastern, KLM, Saudia
The Jury is currently evaluating all subcategory winners' efforts based on the airlines' pitches in Innovation, Adoption, Collaboration. Winners will be announced at a special TSFC event held at Delta's hub in Atlanta in October.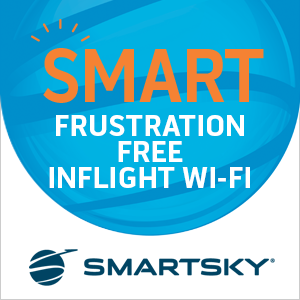 Meet the jury:
The Sustainable Flight Challenge's diverse jury comprises global sustainability and aviation industry leaders who are donating their time and expertise to help bring forward the future of greener air transportation. The jury members are: 
Prof. Steven Barrett
Professor of Aeronautics and Astronautics at the Massachusetts Institute of Technology and a director of MIT's Laboratory for Aviation and the Environment. Leading the institute's Electric Aircraft Initiative, Steven's research is focused on helping aviation achieve zero environmental impact. This includes developing low emission and noise propulsion technologies, evaluating the sustainability of biofuels and electric aircraft and improving scientific understanding of aircraft pollution's impact on the atmosphere. 
Dr. Fang Liu
Former Secretary General of the International Civil Aviation Organization (ICAO), where she served two consecutive terms, Fang was also Director of ICAO's Bureau of Administration and Services. With a PhD in International Law from Wuhan University in China and a Master's in Air and Space Law from Leiden University in the Netherlands, Fang has published articles and delivers lectures on international air transport regulation and law.
Tom Williams CBE
Formerly Chief Operating Officer at Airbus, Tom began his aviation career as an apprentice at Rolls Royce Aero Engines, before moving through the ranks at Marconi, Cummins Engines, Pilkington Optronics and British Aerospace Regional Aircraft. During his time at Airbus, the company introduced new fleet types including the A400M, A350 and A350NEO. Tom has been honored with a British CBE and French Legion d'Honneur for his achievements in aviation.
Jasmine Crowe-Houston 
Award-winning social entrepreneur, children's author and one of Insider's 100 People Transforming Business, Jasmine is founder and CEO of Goodr, which she created after feeding people experiencing homelessness from her own kitchen. Under Jasmine's leadership, this sustainable waste management company has provided over 30 million meals to those in need and redirected millions of pounds of materials from landfill by leveraging technology to combat hunger and food waste.
Riham Elgizy
CEO of the Voluntary Carbon Market (VCM), Riham has over 20 years' international experience of impact-related investment and a track record in executing clean technology and renewable energy transactions across the globe. In her role at the helm of the VCM, Riham launched the first voluntary carbon market in the MENA region and led the single largest voluntary carbon market auction to ever take place. 
Udit Singhal
Social entrepreneur, tech enthusiast and one of Forbes India's 30 Under 30, when he was 16, Udit founded Glass2Sand, a zero-waste initiative that diverts glass from landfill to address its impact on the environment. Currently studying Management Science at University College London, Udit is the youngest person – and only Indian national – to be appointed to the United Nations' Young Leaders for the Sustainable Development Goals.
Adefunke Adeyemi
IATA's Regional Director, Advocacy & Strategic Relations for Africa and one of the United Nations' 200 Most Influential People of African Descent, Adefunke is a lawyer, advocate and global aviation expert.In her current role, Adefunke advocates for the sustainability and growth of aviation across the region, highlighting its value to economies and societies as an enabler and catalyst for development and as a force for social good. 
Dr. Jackie Pin-Chich Wang
Deputy CEO of Taiwan's Institute for Sustainable Energy (TAISE), Jackie is also Deputy Secretary General at Taiwan's Center for Corporate Sustainability (TCCS), promoting corporate sustainability strategies to businesses across Taiwan and Asia Pacific. With a background in both environmental engineering and resource management, Jackie is also an adjunct assistant professor at Fu Jen Catholic University and advisor for the Taiwan Net Zero Emissions Association. 
About SkyTeam:
SkyTeam is dedicated to powering a seamless, more responsible customer journey with all members working together to connect millions of passengers across an extensive global network of 1,000 destinations. The members are Aeroflot (suspended), Aerolíneas Argentinas, Aeromexico, Air France, China Airlines, China Eastern, Czech Airlines, Delta Air Lines, Garuda Indonesia, ITA Airways, Kenya Airways, KLM Royal Dutch Airlines, Korean Air, Middle East Airlines, Saudia, TAROM, Vietnam Airlines, Virgin Atlantic and XiamenAir. 
About The Sustainable Flight Challenge:
The Sustainable Flight Challenge (TSFC) exists to challenge the aviation industry by stimulating and accelerating innovation towards a more sustainable future. TSFC was first presented in 2022 by SkyTeam, a leading airline alliance with member carriers around the world. This year's challenge took place between 15 May – 28 May 2023 in which 22 participating airlines implemented their most sustainable solutions and compete for awards in 32 categories. This challenge – including flight and ground operations – is another step in the aviation industry's path towards a more sustainable future.
Featured image credited to SkyTeam