Red Way has become the newest US airline, launching service from its Lincoln, Nebraska hub on 8 June.
Its current route network features flights to Las Vegas and Orlando, but will grow this summer to include twice-weekly service to Atlanta, Austin, Dallas, Minneapolis and Nashville.
Technically, this start-up operates as a public charter; it sells tickets for flights operated by GlobalX, a Miami-based Part 121 operator that specializes in wet-lease and charter work.
When I arrived at the ticket counter at Lincoln Airport, the signage said Red Way and GlobalX, while the tickets just named GlobalX.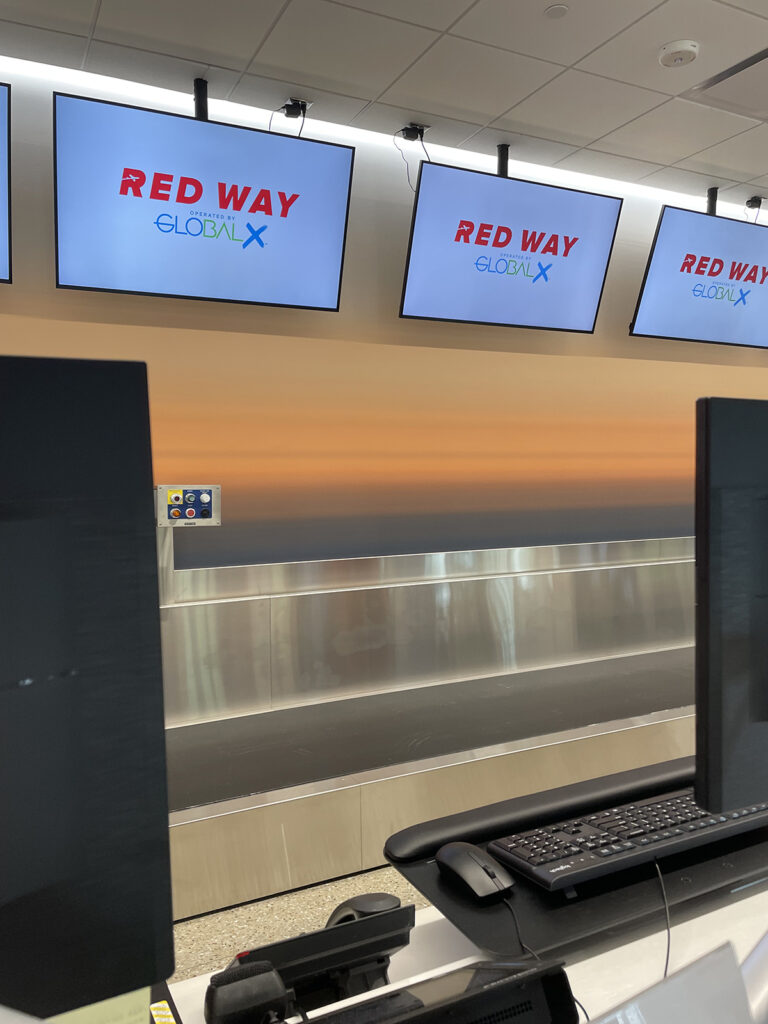 The departure board in Lincoln featured both logos, while in Vegas the boards only listed GlobalX with no mention of Red Way, which seemed like a missed opportunity for brand consistency (never mind creating confusion in Vegas).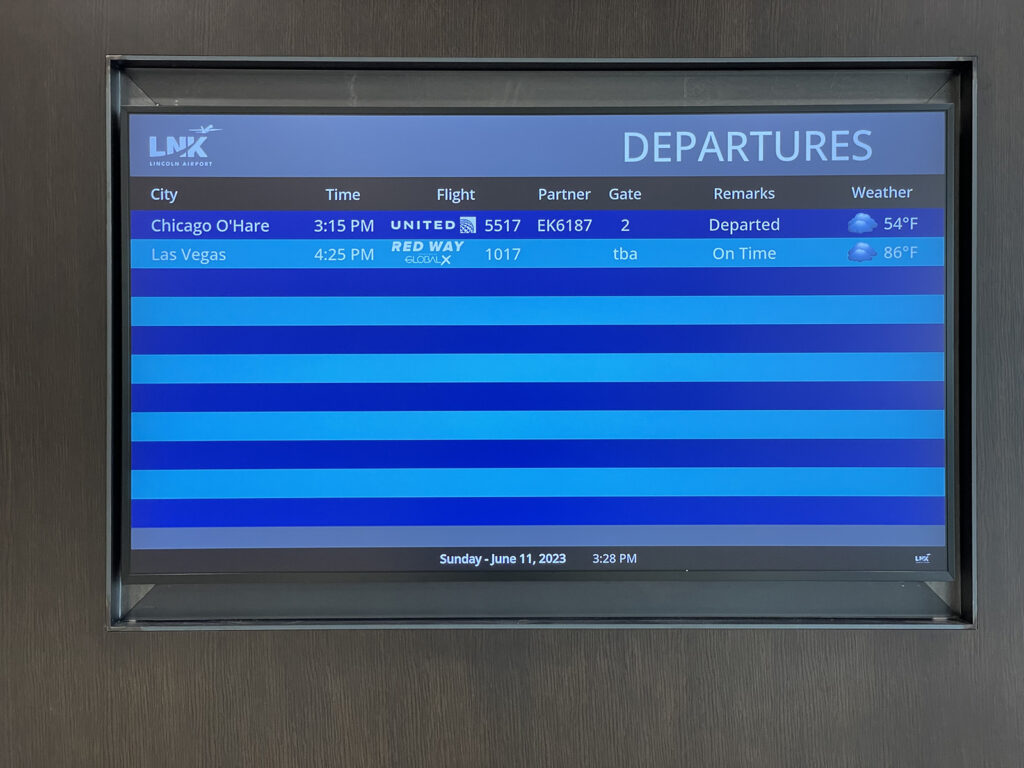 Booking was pretty straightforward on the website, with the exception of having to start an account in order to complete the booking. Once you get past that and search for tickets, you'll find four fare classes, each offering different levels of seat selection, boarding priority, and checked bags.
The highest fare class, Go-Extra, includes access to Red Way's first class cabin. The pricing, at least on my flight, was high at $449 one-way. In fairness, this is the only nonstop premium cabin ticket from Nebraska to Vegas.
I chose the carrier's basic fare for $59, as I only planned to bring a small handbag, and thus avoid the $25 carryon fee. Some economy seat selections do cost extra (up to $40 more). I chose a window seat in row 27 for $5, bringing the total cost to $64.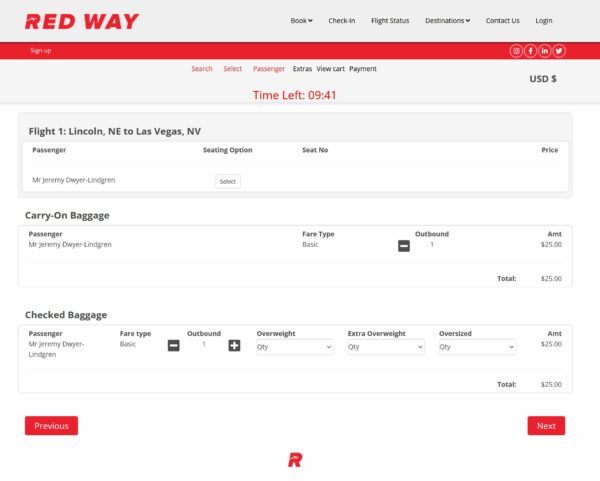 I didn't hear from Red Way until a few weeks before the flight, when I received an email informing me that my payment hadn't gone through, and to call its customer service line. A helpful agent fixed it in a few minutes.
Two days later, it was time to fly. Checkin on Red Way's website is not yet enabled, forcing a counter visit at the recently remodeled Lincoln Airport. Normally that would be aggravating, but there was no line so an agent had me squared away in a few minutes. The agent even added my TSA Pre number, and moved my seat up to sit closer to some friends who were also on the flight. The security checkpoint was likewise empty.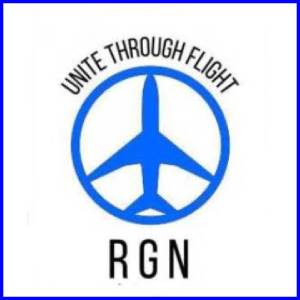 Balloons and a Step & Repeat were present at the gate, remnants of the carrier's launch just a few days earlier. 
Currently only two airlines (Red Way and United) operate a handful of flights per day. But Lincoln Airport clearly has bigger ambitions; it recently added new gates to handle additional capacity, as part of a broader renovation. A small shop and a restaurant anchor the airside of the terminal. 
Boarding for Red Way GlobalX flight 1017 began on time. Pre-boards and first class were called first, followed by each row starting from the front.
Stepping on board the 151-seat Airbus A320ceo twinjet, I saw three rows of first class recliners in a 2-2 layout. The rest of the cabin is an all-economy 3-3 configuration, though the first four rows offer extra legroom (37/38" versus 31/32").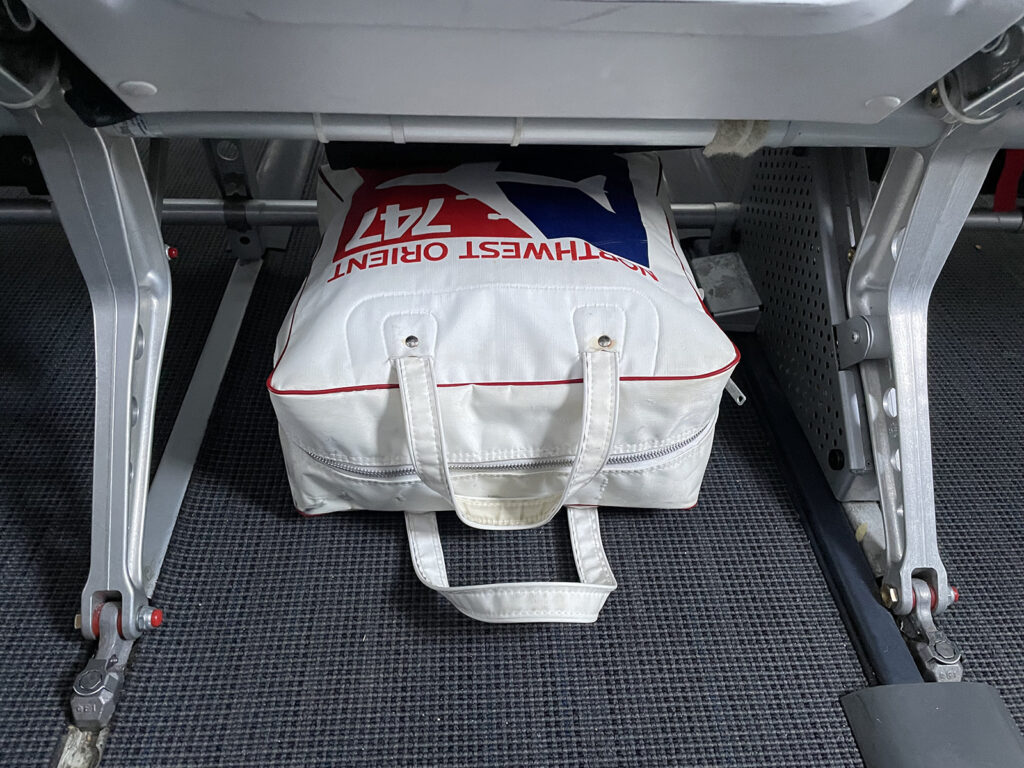 I settled into seat 8F, a Recaro-made slimline with its own USB and power outlet.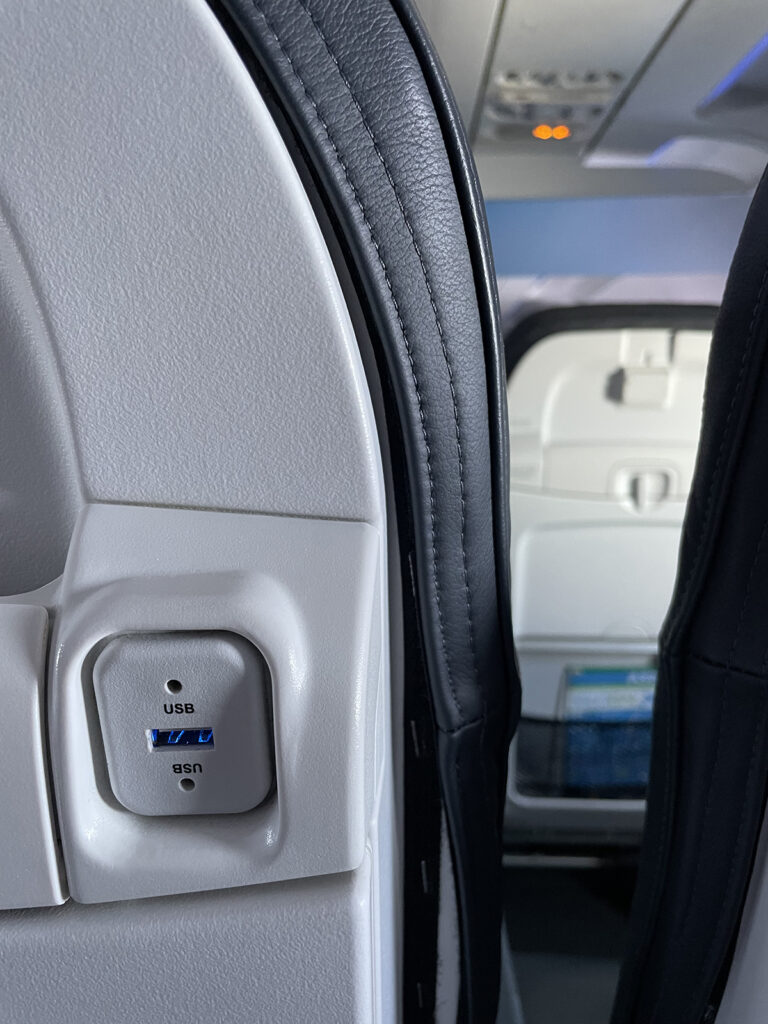 The seat features a flip-down personal device holder at eye level, the usual fold-down tray table, and a small mesh literature pocket.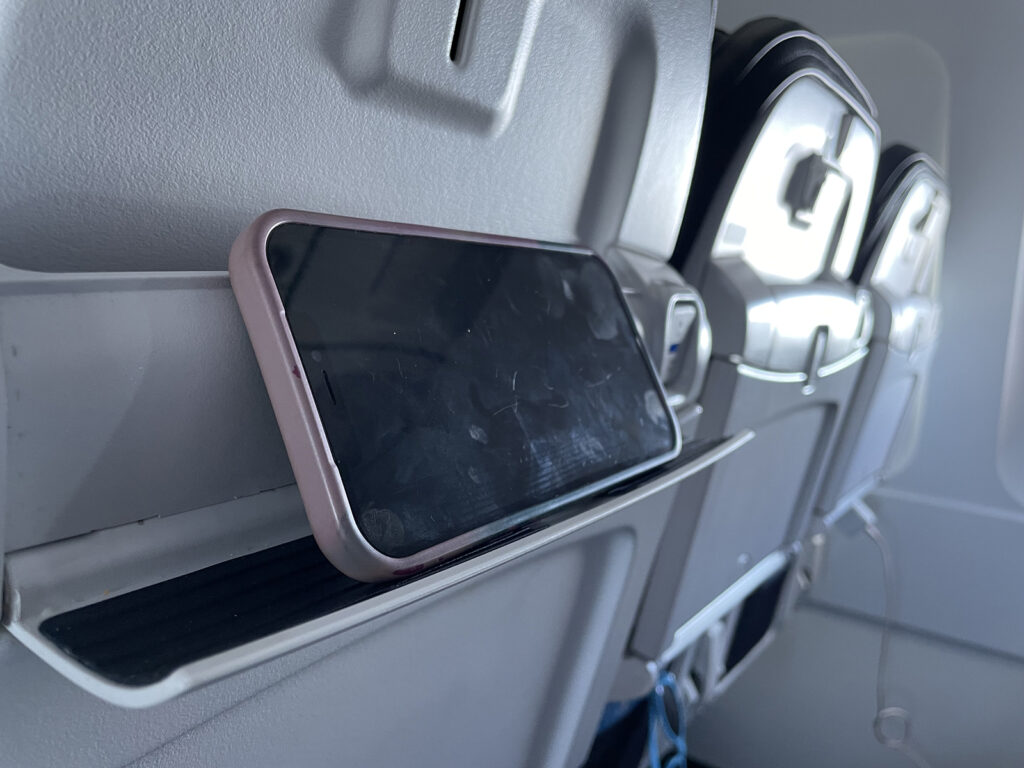 Everything about the cabin looked familiar, from the seats to the color palette to the use of 'premium' to describe the extra legroom section. And that's when it hit me: this is a former Alaska Airlines airplane.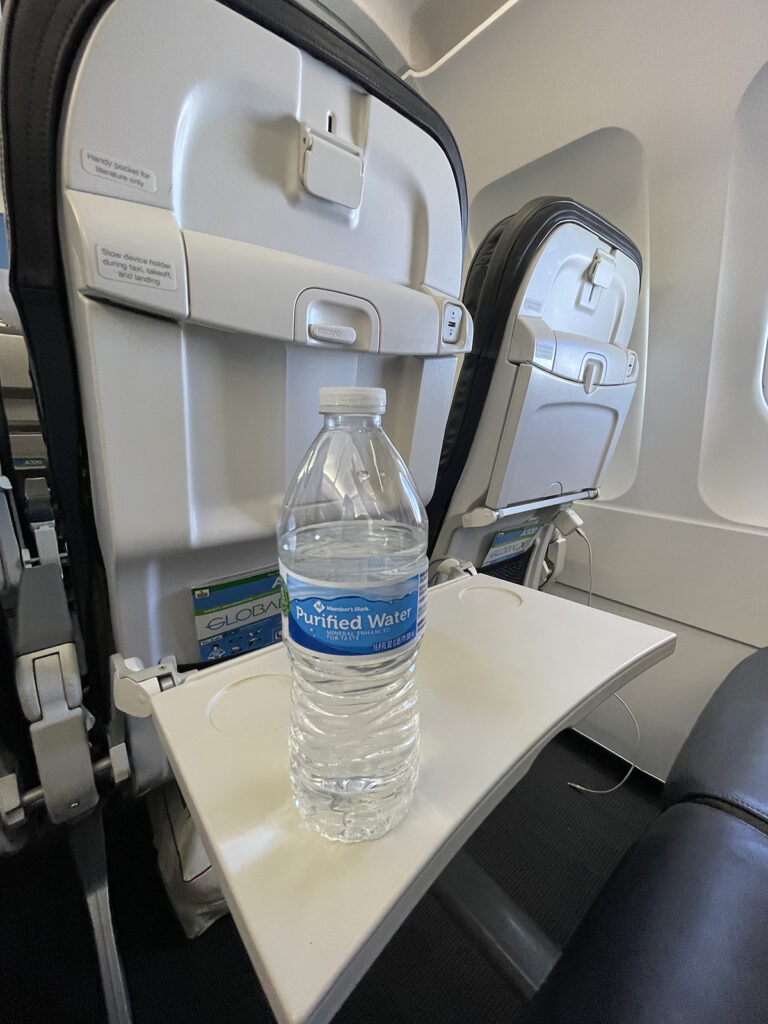 By the looks of it, GlobalX didn't change anything except the exterior paint. And I, for one, am glad it didn't. I came in expecting something more akin to an LCC-style cabin. So this was a nice surprise.
With only 45 passengers on the flight, boarding was complete with 35 minutes to spare, and the door closed 20 minutes early. That still translated to a several-minutes-late departure, which the pilots credited to an ATC thing.
A beverage service began not long after departure, with a friendly flight attendant offering complimentary soda, tea, and water. I saw alcohol on the cart, but it wasn't offered explicitly. A snack basket with chips made the rounds thereafter.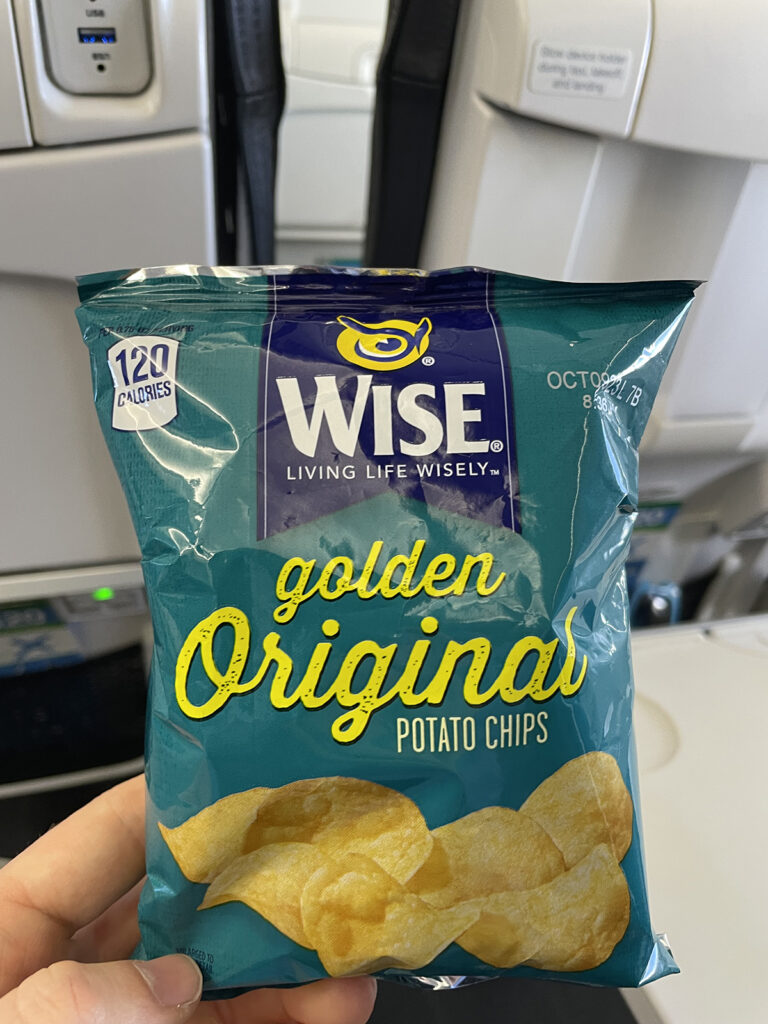 The flight also had a pretty significant perk, free gate-to-gate Wi-Fi provided by Intelsat (still branded as Gogo). While it didn't work for me or my seatmates, we appeared to be outliers.
The crew and other passengers were spotted utilizing it, and even running high-demand apps like Flightradar24.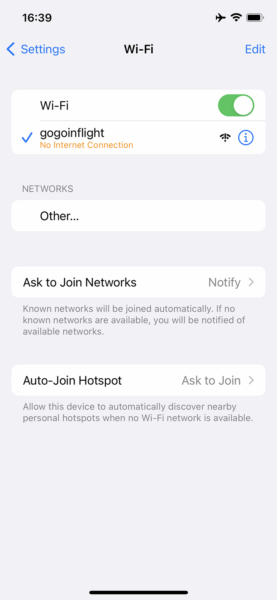 We landed in a stormy Las Vegas some two hours later.
All in all, Red Way was a pleasant surprise. It is extremely unlikely I'll ever have reason to fly Red Way again, given its current focus on a Lincoln hub. But for folks that do, the experience is pleasant and cost effective.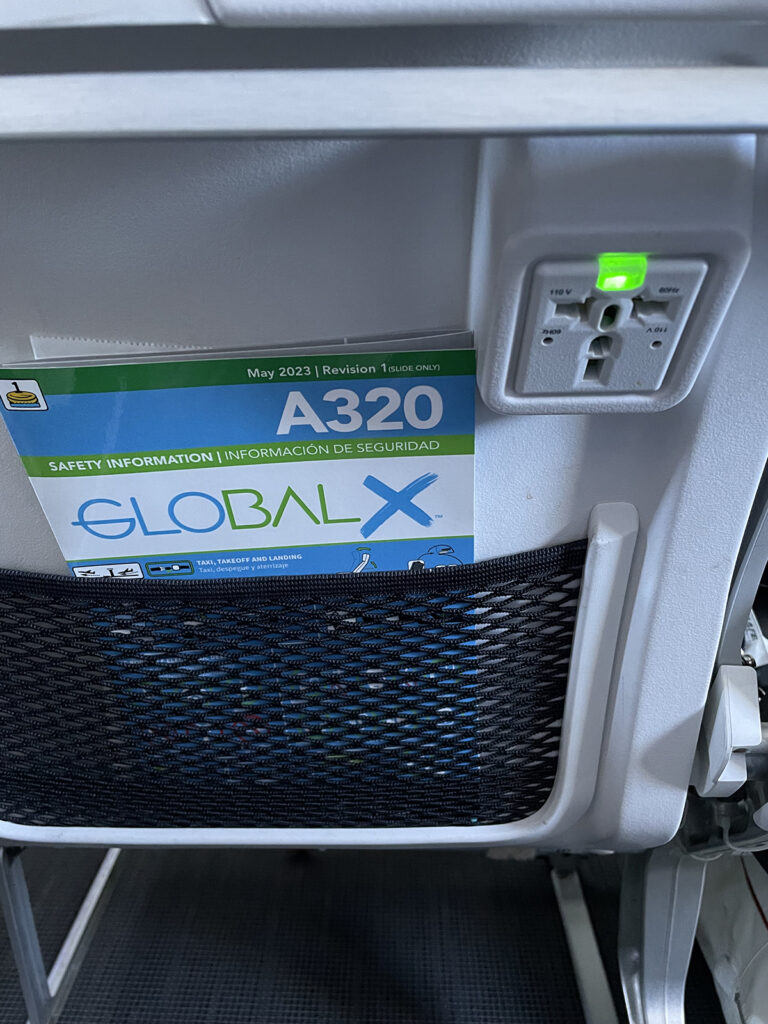 All images credited to the author, Jeremy Dwyer-Lindgren