Northern Pacific has finally spread its wings and begun to fly, having inaugurated service on 14 July 2023. The latest entrant to the US airline scene is currently flying between Ontario, California and Las Vegas once weekly.
The airline reported that its first Ontario-Las Vegas flight was sold out. Unfortunately, its inaugural return flight, scheduled for the afternoon of 16 July, had to be rescheduled due to a mechanical issue, and was later cancelled. So management has already been put to the test with an irregular operation (IROP) situation.
Northern Pacific is using the air carrier certificate of sister Ravn Alaska. Your author was originally scheduled to fly on the return Las Vegas-Ontario flight.
Waiting for a shuttle to a Hilton, and driving to ONT tomorrow (by choice, they offered a flight on SWA).

So ends an unfortunate NP first experience.

— JDL | @photoJDL@avgeek.social (@photoJDL) July 17, 2023
The once-weekly Ontario-Las Vegas roundtrip is Northern Pacific's only scheduled service. It is targeted at Angelinos looking for a long weekend in Las Vegas. The short, 220 mile trip takes about an hour by plane versus four by car.
Northern Pacific is competing directly on the route with both Frontier (1x daily) and Southwest (7x daily). That doesn't seem to bother the new entrant, with CEO Rob McKinney telling RGN during a telephone interview that demand for the route, particularly its Friday afternoon out and Sunday return timetable, is "virtually unlimited" if priced and timed right
Bookings are looking "really good", he said, couching numbers in what is often a pretty steep demand curve.
Northern Pacific is also operating the largest aircraft of the three airlines on the route by a hefty margin, utilizing a Boeing 757-200 that seats 181 in a three-class configuration.
If demand scales up as McKinney anticipates that it could, there are four aircraft that he could eventually draw from. Only one is in service now, though a second, he said, is merely waiting on paperwork and only days away from joining the fleet. The third and fourth are currently in or about to begin their required C-checks and interior retrofit.
As these aircraft come online, McKinney expects to add frequencies to the carrier's existing Friday/Sunday arrangement. And he doesn't rule out adding additional days.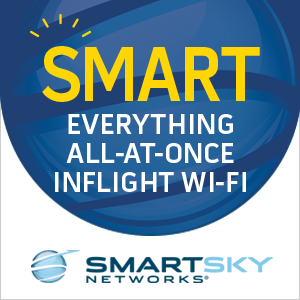 The airline received its FAA certification several days earlier, on 10 July, following a handful of last minute launch postponements and subsequent delays. Representatives declined to elaborate much on what that entailed, citing only issues with "scheduling regulatory compliance components".
The milestone caps a long and bumpy road to launch for the carrier, which had initially targeted a Q3 2022 debut. Of course at the time, CEO Rob McKinney had far greater ambitions than a simple Vegas play.
The vision was (and still is) to turn Anchorage, Alaska into the Reykjavík of the Pacific by taking a page straight out of the Icelandair playbook. Early destinations included linking the Alaskan city to Orlando and Osaka, Los Angeles and Tokyo. Stopover tour packages in Alaska would be bookable too, with travel to many of the outlying towns possible via connections on regional sister Ravn Alaska.
Russia's war on Ukraine, and the subsequent closure of Russian airspace to US carriers, has put that vision on ice — at least temporarily.
McKinney is optimistic that he'll be able to get his transpacific plan back online next year. He said that Northern Pacific has filed applications to fly to both Japan and South Korea as early as next spring. Barring Russian airspace reopening, that will require adding an extended twin engine operations (ETOPS) certificate from the FAA, something it does not currently have. McKinney said the formal process to add ETOPS will start in the next few weeks.
In the meantime, though, the carrier has toyed with a series of interesting concepts in a bid to get off the ground. Not long after realizing that US-Asia was an indefinite no-go, the carrier had planned to pivot to service from Ontario, California to Mexico instead. In a DOT application filed in August 2022, it said it intended to launch such service later the same year. 
Mexico remains in the plan, McKinney noted to RGN, but the carrier is now targeting a fall 2023 launch. The Northern Pacific CEO is eyeing service from Ontario to Cabo, Guadalajara, and Puerto Vallarta.
A visit to Saipan in October of 2022 yielded a back-of-the-napkin idea that would have connected the Northern Mariana Island city to Australia and Japan. Despite making an initial splash in the local press and airline blogosphere, the concept has since gone quiet. McKinney revealed that a change in the local political scene has tabled the concept altogether.
More recently, McKinney said the airline has received significant interest in sports charters and ACMI leasing operations. "We've been overwhelmed with how [much] interest there's been," he said, citing the fleet's range and new interiors. 
Such flights could begin as early as next month, said McKinney, adding that interest has been strong enough that he expects this work would easily tide over the airline until the window had reopened for its transpacific ambitions.
"We're nimble and we're gonna get across that finish line where others haven't," he said.
Related Articles:
Featured image credited to Liu Chen