Korean Air is taking a multi-source approach to inflight connectivity, selecting Viasat Ka-band satellite-powered onboard Internet for its new Airbus A321neo aircraft, after previously tapping Panasonic Avionics for Ku-band IFC on its Boeing 737 MAX twinjets.
The Seoul-headquartered airline, which currently flies half-a-dozen A321neos, will receive a total of 30 A321neos by 2027 as part of its fleet modernization plan. All of these aircraft are being delivered linefit with the global satellite company's connectivity solution, says Viasat in a statement. The aircraft will be operated on short and medium-haul routes linking the carrier's hub with destinations across Asia.
A Viasat spokeswoman reveals to RGN that Korean Air will leverage Inmarsat's (now Viasat's) GX Aviation inflight connectivity service, acquired as part of Viasat's recent purchase of London-headquartered Inmarsat and its satellite assets.
"The partnership with Korean Air predates the closing of the Inmarsat acquisition," she says. Safran Passenger Innovations' inflight entertainment and connectivity hardware is in play, with the A321neos earmarked to be installed "with the Honeywell Jetwave1 terminal" supporting GX, according to the Viasat spokeswoman.
Korean Air is no stranger to inflight connectivity. Back in April 2004, the carrier announced plans to outfit its longhaul fleet with Connexion by Boeing's Ku-band IFC system, aiming to connect 33 Boeing 777-200s and 747-400s by 2008. Korean had installed the Connexion system on 10 aircraft by January 2006, just months before Boeing pulled the plug on Connexion. The airline later sued Boeing to recoup costs associated with the installations.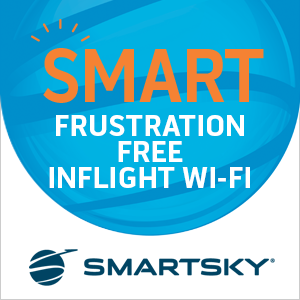 The airline recently started taking delivery of Boeing 737-8 MAX aircraft with Panasonic's inflight Wi-Fi service, prioritizing it on short-haul routes such as Gimpo-Osaka, Incheon-Fukuoka, and Incheon-Osaka.
It currently lists both Panasonic and Inmarsat (the latter now owned by Viasat) as its inflight connectivity service providers, and is offering paid Internet and messaging tiers.
In May, Korean Air said it would expand inflight connectivity to various other aircraft including its Boeing 787s, "and gradually provide services on all international routes" so additional IFC RFPs are ostensibly in play.
Speaking about Korean Air's selection of Viasat GX for its new A321neos, company executive vice president and chief marketing officer Kenneth Chang says in a statement: "The new connectivity system will be a fundamental part of our digital strategy and customer experience going forward. Coupled with the advanced features of our fuel-efficient, next-generation A321neo aircraft, we look forward to taking our passenger experience to the next level."
Related Articles:
Featured image of Korean Air A321neo, fitted with Viasat GX, provided courtesy of Viasat