Sports fans flying with Air New Zealand will soon be able to cheer on their favourite team from 33,000 feet as the airline introduces live TV across its widebody fleet.
Available on the airline's 787 and 777 aircraft, the live TV entertainment trial will be rolled out from today, giving Air New Zealand passengers a front row seat to the action, with content including upcoming All Blacks matches.
With live sport onboard, Air New Zealand customers will be able to keep up to date with every minute of the match – they will just have to keep the guidelines from the airline's 'Onboard Officials' in mind.
The airline has established some rules of fair play in the skies, bringing fairness to flight and ensuring customers can enjoy the action and celebrate (or commiserate)!
Air New Zealand Chief Customer and Sales Officer Leanne Geraghty says launching live TV onboard gives Air New Zealand customers more entertainment options than ever before.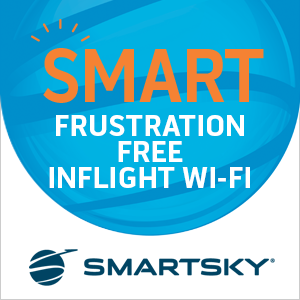 "We've been on a mission to give customers the best entertainment options in the skies and with WiFi enabled across our widebody fleet, adding live sport is a fantastic way to give customers access to even more content so they never have to miss a minute of the game.
"Just like most Kiwis, we're crazy about rugby, so kicking off the roll out of live sport today means they will be able to enjoy live rugby onboard and will be able to support their team even while in the air.
"We know many of our customers are passionate sports supporters, but there are a few guidelines we recommend keeping in mind, like staying onside in your seat and keeping neighbours in mind when celebrating."
Air New Zealand's live TV offering features Sport 24, available from Panasonic Avionics, a channel that connects travellers to unmissable sporting moments. The channel offers customers the ability to tune into the Rugby World Cup, Premier League, US Open, NRL, AFL, NFL,  and much more.
Featured image credited to John Walton