Today, Los Angeles World Airports (LAWA) and Delta executives, members of Los Angeles's Board of Airport Commissioners (BOAC) and other key stakeholders celebrated the opening of the Delta Sky Way project at Los Angeles International Airport (LAX).
The project represents a joint $2.3 billion investment of both LAWA and Delta funding to modernize one of the airline's key global hubs. With Delta projected to serve the highest number of domestic passengers of any carrier at LAX this winter, paired with Delta's strong international service schedule, the project will have a significant impact providing millions of guests with efficient and positive travel experiences.
Opening ahead of schedule and on budget, the final section of the project — a new enclosed passageway that creates a direct post-security connection between the upper floors of Terminal 3 and Tom Bradley International Terminal (TBIT) — will eliminate the need for busing between Terminals 2, 3 and TBIT, greatly enhancing travelers' satisfaction. The project's ribbon cutting ceremony took place in the new passageway, allowing attendees to experience the connector's time-saving convenience and with views of LAX's north airfield framed by windows running the length of the passageway.
"As with all our transformation projects, we are not only creating exceptional guest experiences but generating economic and growth opportunities for residents of LAX's surrounding community. The Delta Sky Way project had a strong and impactful representation from the local workforce with more than 2,000 workers – or 30 percent of the project team – coming from local communities," said BOAC President Karim Webb. "I am inspired by the accomplishments of these workers, our LAWA team and partners who helped to make this project a success on budget and ahead of schedule."
When the post-security Terminal 3 and TBIT passageway opens to the public tomorrow, ticketed passengers and airport employees will be able to journey from Terminal 1 to Terminal 8, post-security inside the airport. This highly beneficial update to LAX's airside infrastructure provides new, unimpeded access to connecting flights and an abundant collection of offerings. Whether it is access to a particular food and beverage vendor, shopping or entertainment experience, lounge, children's play area or pet relief station, the diverse needs of every traveler can be met.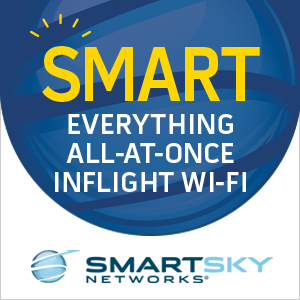 "Having just celebrated the opening of LAX's Terminal 3 West Headhouse and already hearing an incredible amount of positive feedback on that aspect of the project, I know we can expect similar praise on the new Terminal 3 and Tom Bradley International Terminal post-security connector. This new passageway will significantly enhance the travel experience for millions of international and domestic guests," said Justin Erbacci, Chief Executive Officer, LAWA. "LAWA is thankful to its amazing partners Delta and Hensel Phelps and the entire LAWA team who rose to the occasion to deliver the Delta Sky Way project."
In May of this year, the Delta Sky Way's West Headhouse and Delta One check-in area began providing another entry point to check in and get to security at Terminal 3. Additionally, guests can take advantage of advanced self-service kiosks in the space, making checking in luggage and printing boarding passes simple and user-friendly.
"This modern, state-of-the-art facility has been at the center of Delta's efforts to become the premier airline of Los Angeles and now, as we as we celebrate this years-long project being finished much earlier than expected, we are better equipped than ever to provide Angelenos and all of our customers traveling through LA with the truly seamless and elevated experience that they deserve," said Scott Santoro, Vice President of Global Sales, Delta.
Terminal 3, a 1.2-million-square-foot, 27-gate complex, debuted in April 2022, featuring a centralized check-in lobby, expanded security checkpoint and baggage claim area, as well as a state-of-the-art Delta Sky Club, one of the largest in Delta's portfolio. Nine additional new gates, new concessions and spacious seating areas opened to customers in October 2022.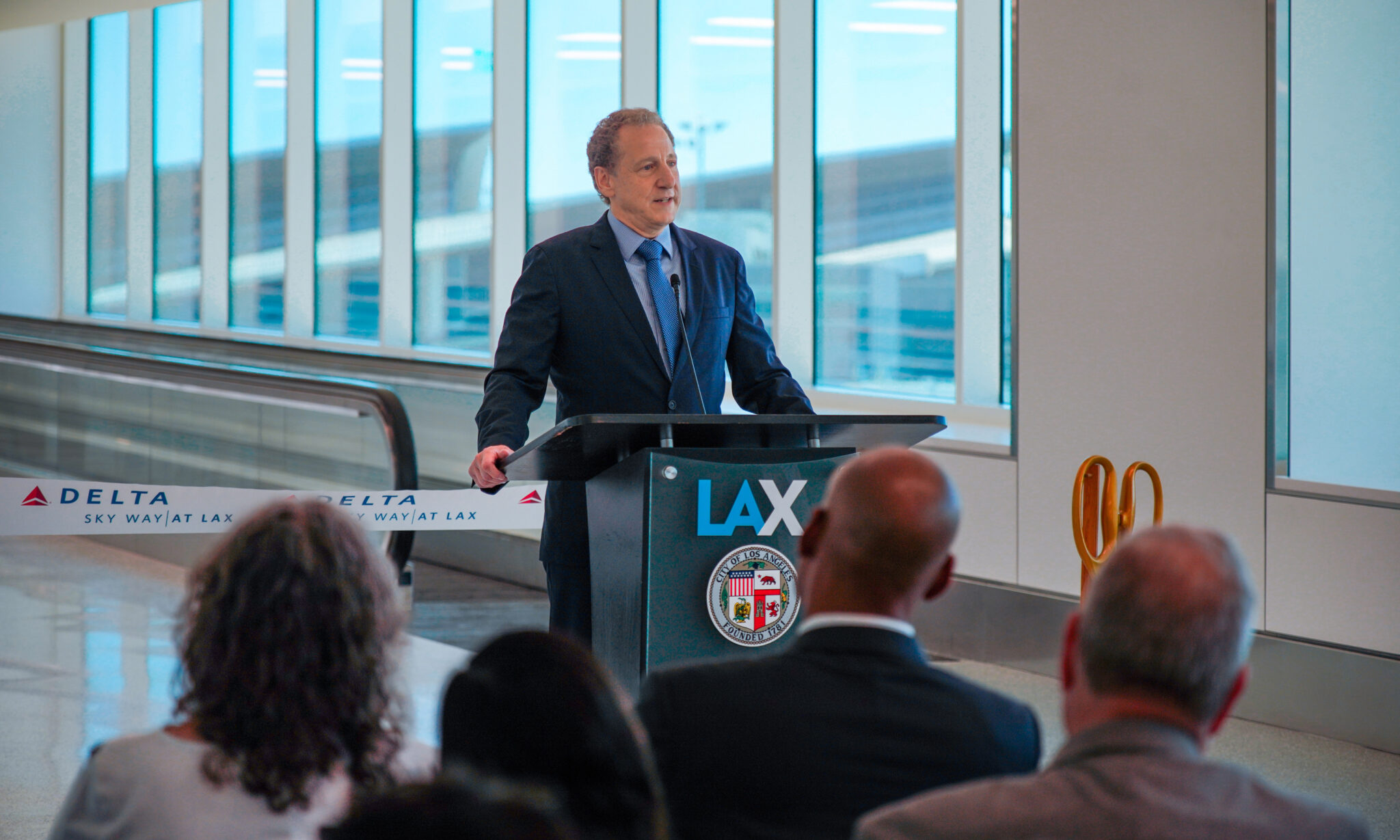 Enhanced Guest Experiences Across Terminals 2 and 3 Include Direct, Post-Security Access to and from Tom Bradley International Terminal.
The Delta Sky Way project is one of many initiatives advancing LAX's future-focused modernization. Interested parties can learn more about LAX's transformation and subscribe for updates at bit.ly/LAX-Transformation.
About Los Angeles International Airport (LAX)
LAX, the sixth-busiest airport in the world serving nearly 66 million guests in 2022, is owned and operated by Los Angeles World Airports (LAWA), a proprietary, revenue-generating department of the City of Los Angeles that also governs Van Nuys Airport (VNY). As the international gateway to the Southern California region, LAX and its partners are dedicated to meeting global airport standards for customer satisfaction, safety, regional economic leadership, organizational performance and sustainability.
To better serve the millions of domestic and international guests that travel through LAX each year, the airport is undergoing a multi-billion-dollar capital improvement program to modernize its entire campus. Initiatives underway include an Automated People Mover, a Consolidated Rental Car Facility and two projects that will each add over one million square feet to the airport's existing property: Terminal 9 and Concourse 0.
As a covered entity under Title II of the Americans with Disabilities Act, the City of Los Angeles does not discriminate on the basis of disability and, upon request, will provide reasonable accommodation to ensure equal access to its programs, services, and activities. Alternative formats in large print, braille, audio, and other forms (if possible) will be provided upon request.
All images credited to LAWA