Hawaiian Airlines has confirmed that the installation of SpaceX's Starlink Aviation inflight connectivity system on its transpacific fleet has been pushed back to early 2024, with its Airbus A321neo twinjets expected to be fitted first.
"The installation of Starlink Wi-Fi on our Airbus A321neo fleet has been moved to the beginning of 2024," a Hawaiian spokesperson tells RGN.
"The Starlink team continues to work through the certification and modification kits for the A321 and A330s, the first for each fleet type."
In April 2022, Hawaiian announced that its A321neos, A330s and incoming Boeing 787-9s would be fitted with Starlink Aviation IFC hardware to support a "fast, seamless and free Wi-Fi" service for passengers.
Installations "on select aircraft" were originally expected to begin this year. The carrier's Boeing 717s are not earmarked for equipage.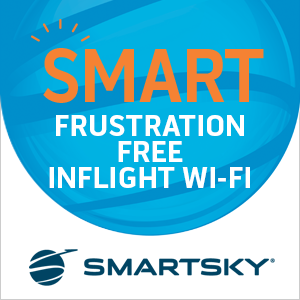 SpaceX uses a low-profile electronically steerable antenna to support its Starlink Aviation service.
The satellite operator and aero ISP is currently seeking Starlink Aviation certification engineers in Hawthorne, California and Redmond, Washington who can "produce certification deliverables on a tight timeline that comply with FAA regulations for supplemental type certification applications" and "drive certification process improvements to reduce overhead and improve schedules for future certification applications".
In addition to Hawaiian, SpaceX counts airBaltic, Zipair Tokyo and JSX as Starlink Aviation customers. JSX's entire Embraer ERJ fleet is now fitted with the system, and enjoying rave reviews by passengers.
Related Articles:
Featured image credited to istock.com/Mrkit99