The year is 2005. Apple's wildly successful iPod has just received a color screen upgrade for viewing still photos on the go. Cell phones, if people had one at all, were still running on 2G networks. Air Canada, meanwhile, was looking to the future. Its brand new Embraer E175s would feature Thales seatback inflight entertainment screens plus USB power ports.
Now, nearly two decades later, Air Canada's E175 regional jets still stand out as something special, and somehow still hold up when compared to the airline's newest addition, the Airbus A220-300 narrowbody.
On a recent trip from New York LaGuardia to Montreal and back for a quick weekend getaway, it was a fascinating experiment to see the evolution of Air Canada's passenger experience (PaxEx). The bones of everything that the brand new A220 offers today can be seen in a much more basic way on the E175.
After clearing security and Montreal's US Customs and Border Protection Preclearance facility in just minutes, I ended up flying standby on the flight before my intended departure.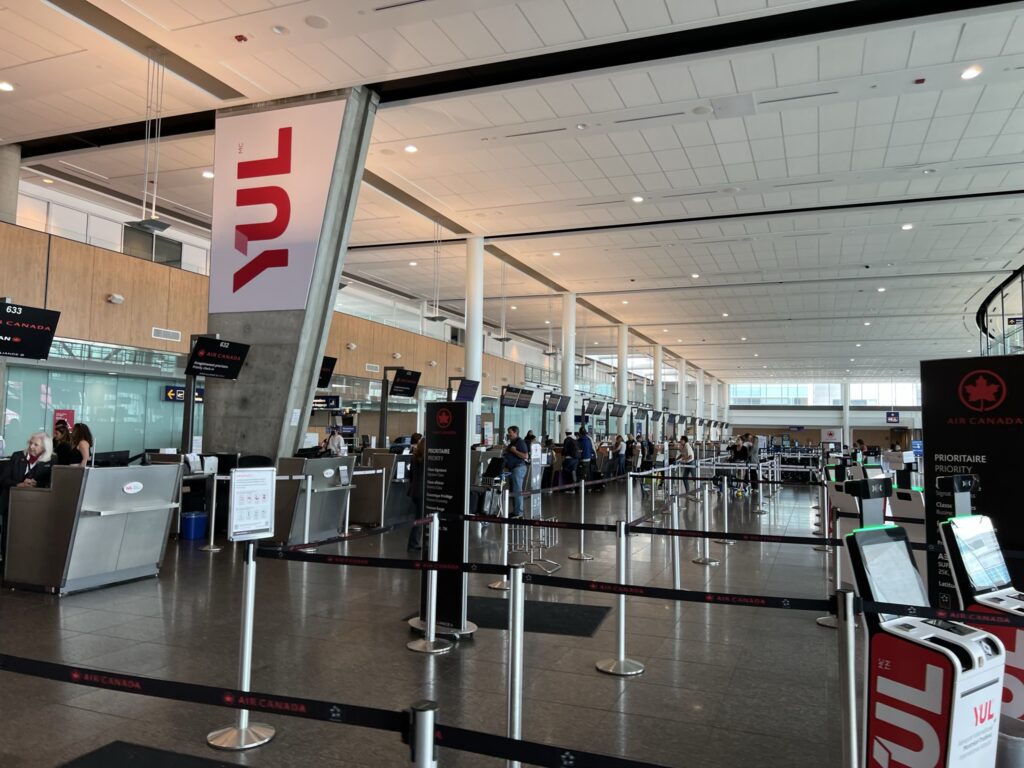 I was last to board, and thankfully I only had a backpack because the relatively small overhead bins on this E175 meant there was no room left. I was able to cram my backpack under the seat in front of me without much discomfort.

When taking my seat, the comfort factor was immediately noticeable. This aircraft has missed out entirely on the slimline generation of economy class seating retrofits, but somehow the seat's squashy essence was still very comfortable on my leaner frame, even after many years of service.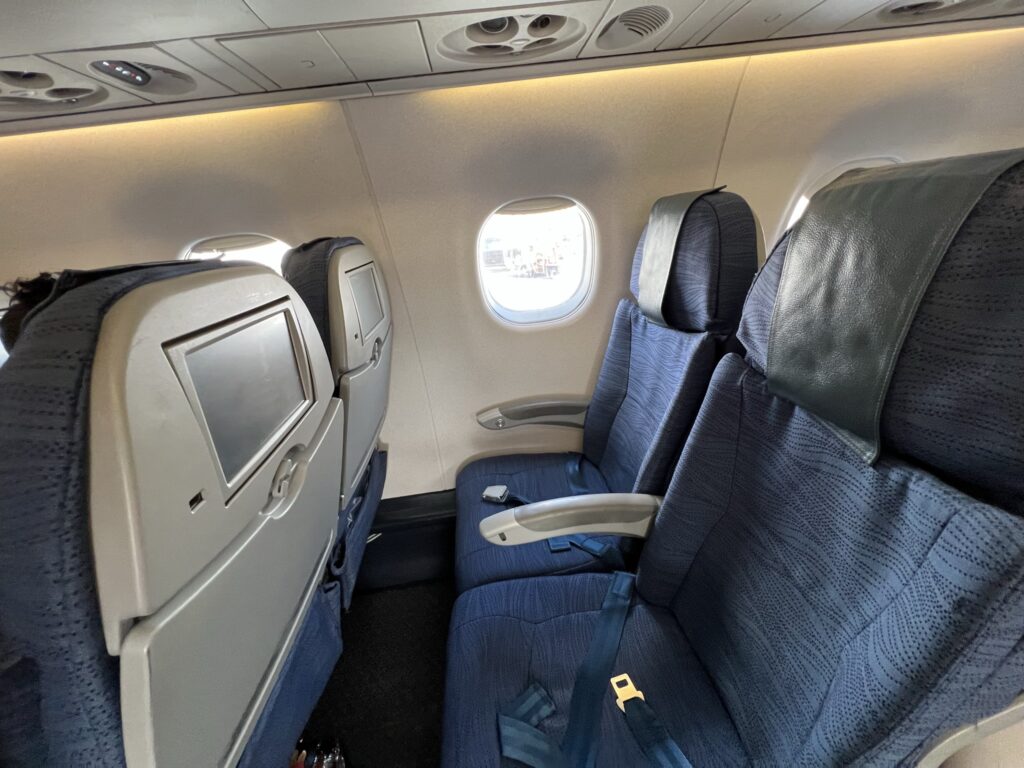 The E175's seatback IFE screen greets passengers and invites them to interact with the system, a stark contrast to the "well, now what do I do" feeling on board most other regional jets.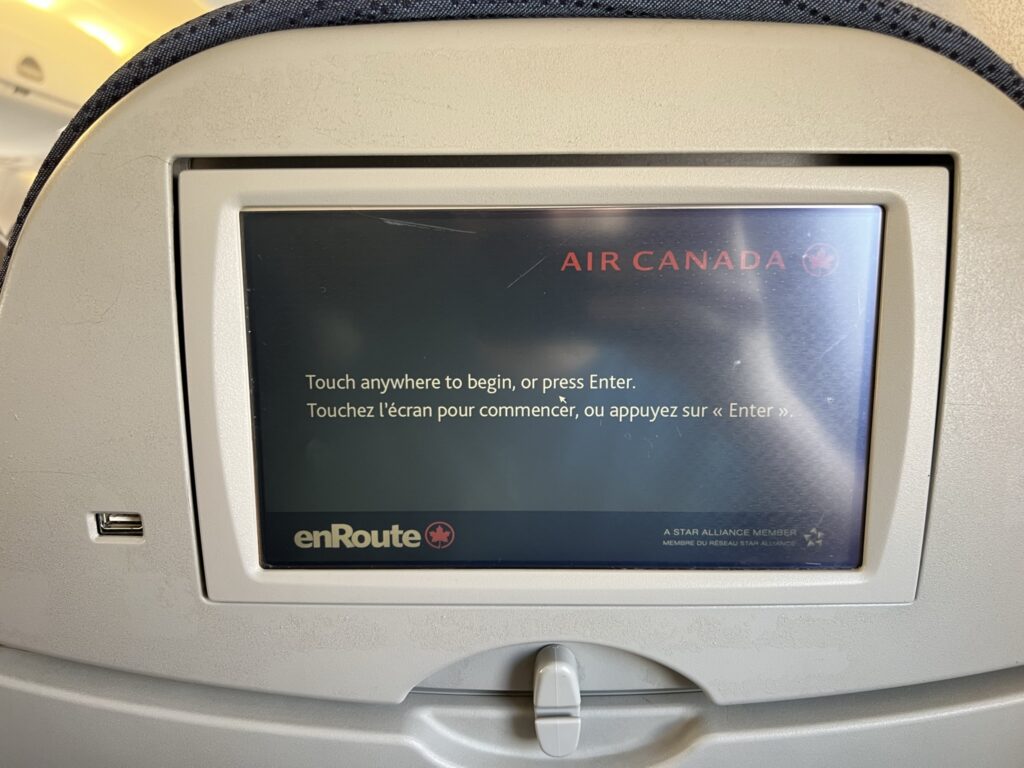 The entertainment system was the main attraction of this flight. Even though it's decades old and the flight time was just 45 minutes in the air, something is better than nothing.
Crucially, while the flight time was brief, gate-to-gate time was actually 2 hours and 40 minutes, meaning I finished a full movie and then some!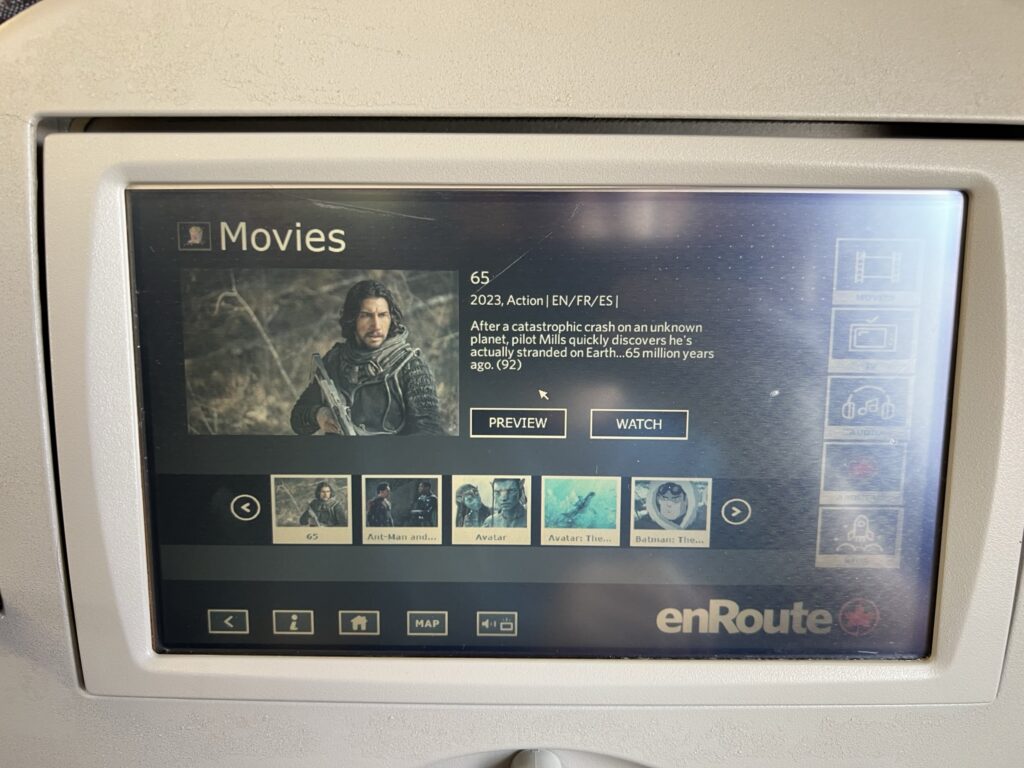 The system had a surprisingly good amount of content loaded, which I guess makes sense since Air Canada pushes its E175s on some fairly long routes. While the twinjet didn't have the film I started on a previous flight, it did offer the 2004 comedy Harold & Kumar go to White Castle, a movie that just felt era appropriate given the aircraft. This is not a movie or genre I have seen other airlines offer.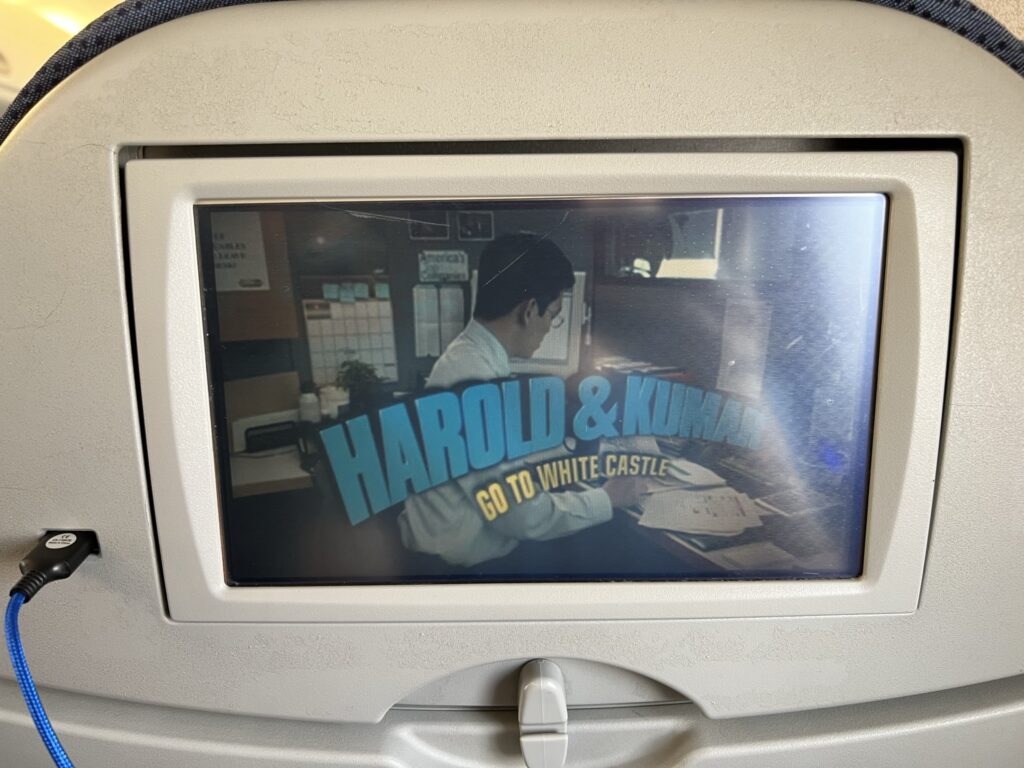 The nearly 20-year-old cabin started to show its age once in the air. The resistive touchscreen was no match for the direct afternoon sunlight streaming into the cabin.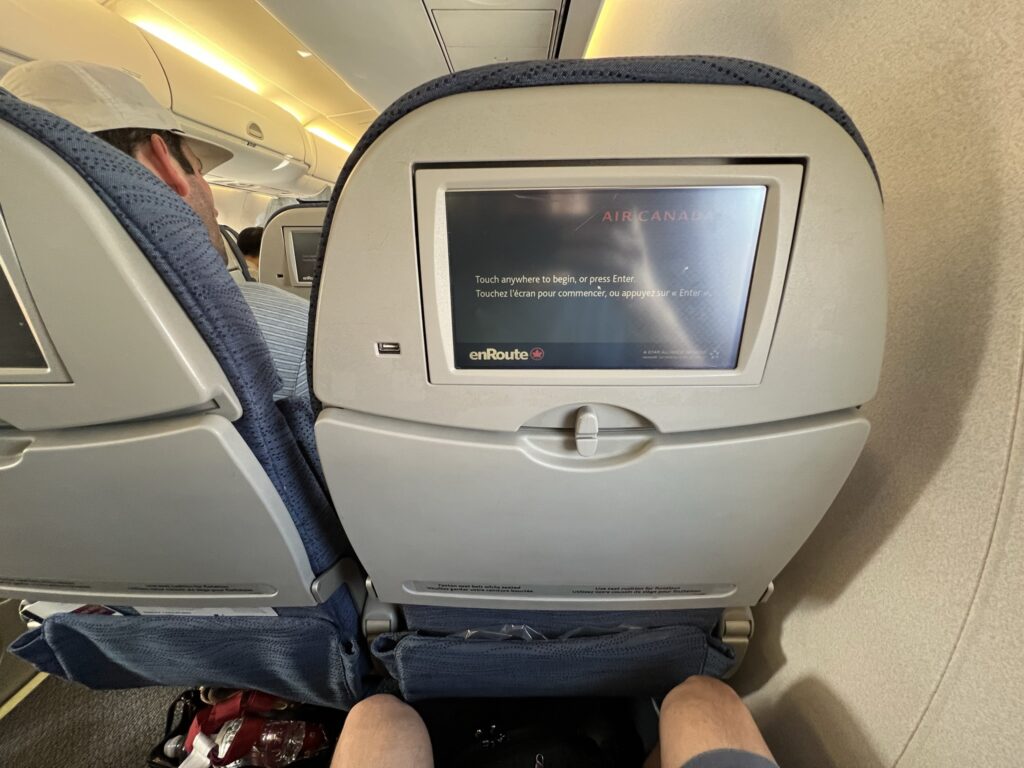 Predating modern bright LED backlighting, the screen almost certainly relied on worn out fluorescent bulbs. Viewing the screen even with the brightness cranked up was very difficult at times.
The USB port, an incredibly forward looking addition for 2005, provided enough power to keep my iPhone 13 Pro battery stable, but just barely. We've come a long way from the iPod Color.
While the E175 was fitted with the original Gogo air-to-ground inflight connectivity system, also from the mid-2000s, it did not function at all throughout the flight.
Air Canada's Airbus A220, meanwhile, featured all of the same passenger amenities as the E175, making for a great comparison to see the progress made in nearly two decades of product generations.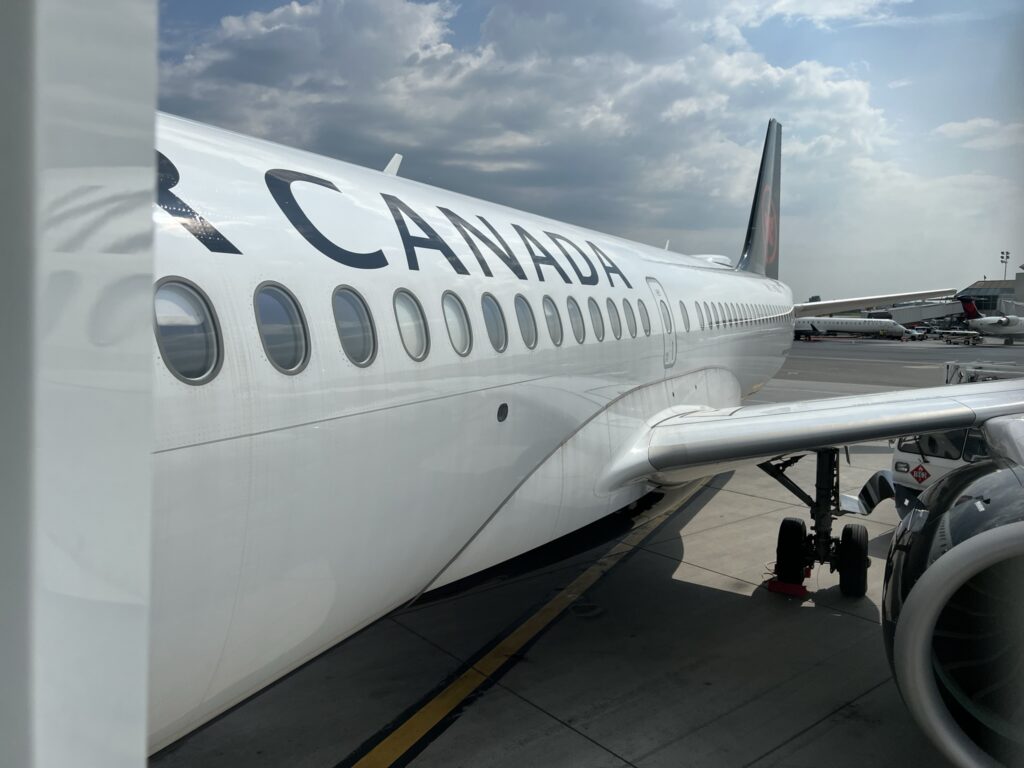 I immediately noticed the larger overhead bins, with plenty of extra space this time to hold my backpack. The windows on the A220 made for a much brighter cabin when compared to the E175, which is no slouch itself when it comes to window size. Visually this was just a much more modern aircraft.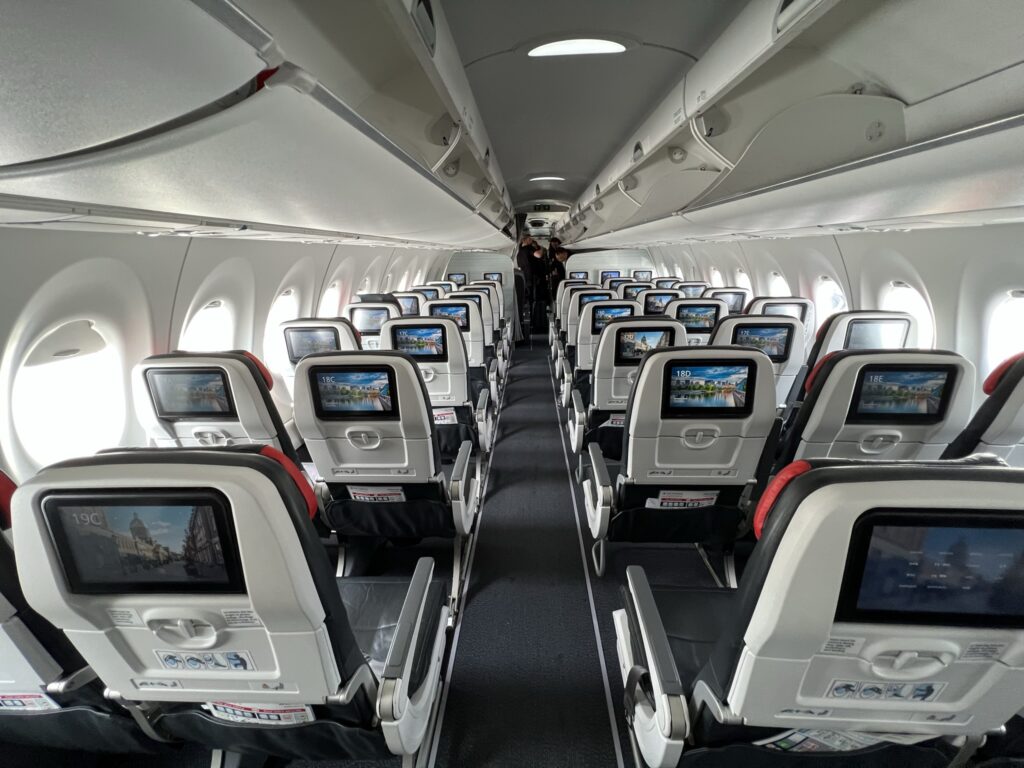 Rather than just a generic welcome screen, the A220's IFE screen greets passengers with relevant information such as the seat number and a rotation of beautiful photos of the destination city.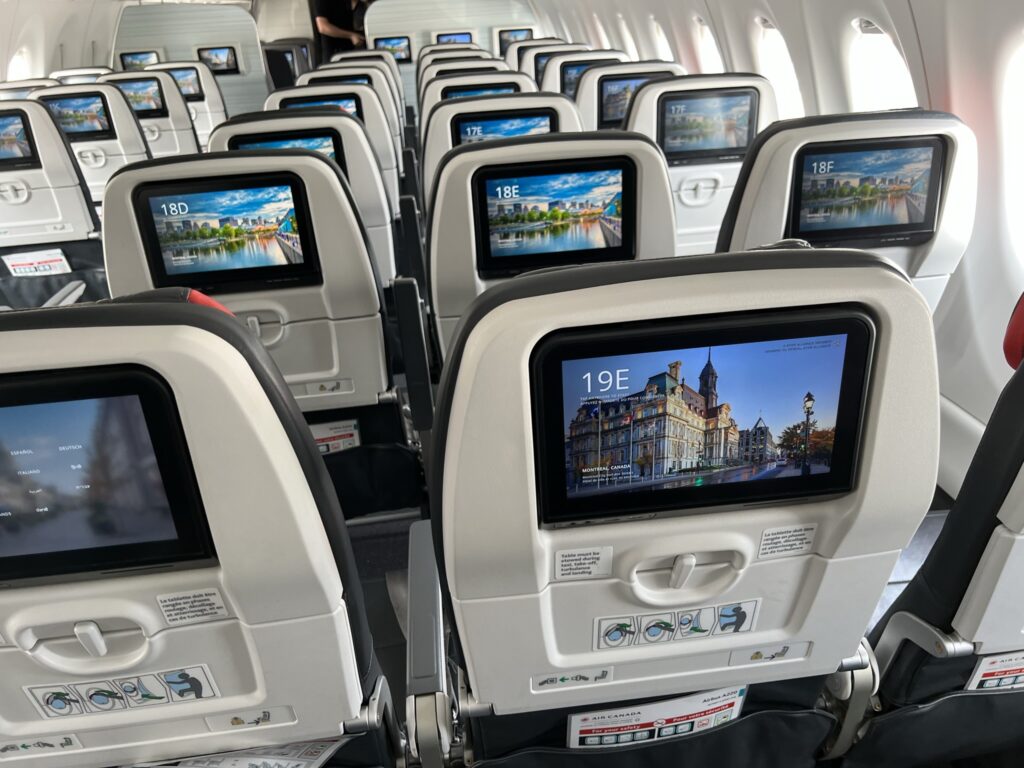 While the A220 features a much more powerful USB-A port, this new system also features USB-C, two headphone jacks instead of one, and an AC power outlet under the forward seats. The only modern addition that is missing is Bluetooth pairing to personal headphones.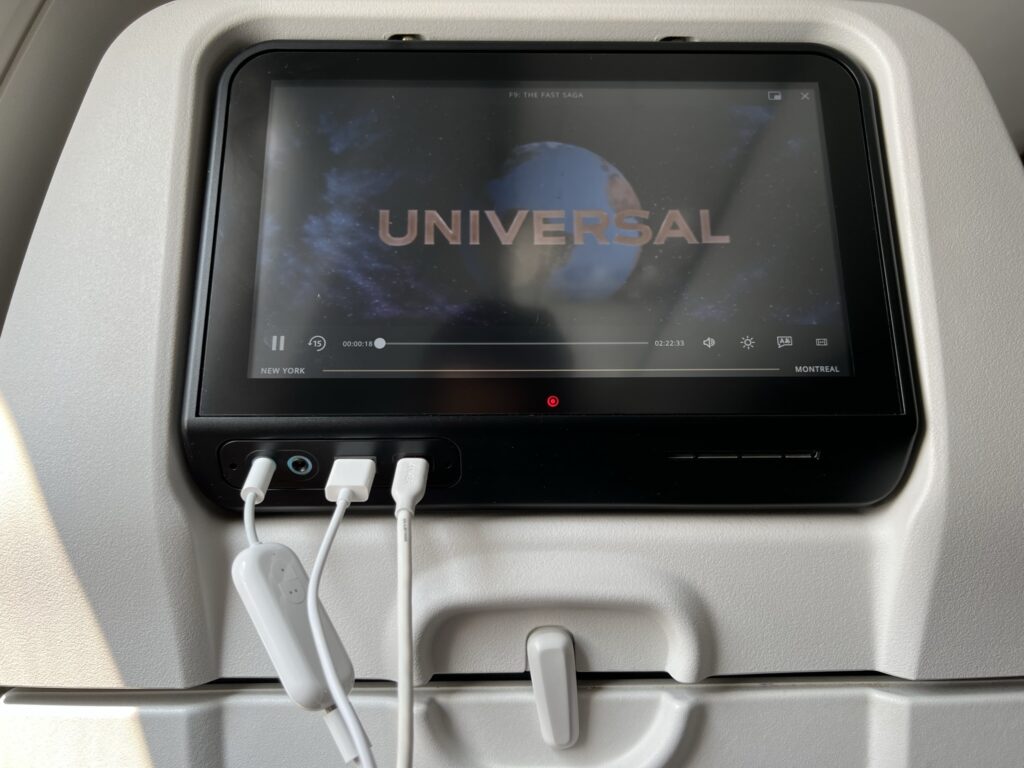 Generations of user interface refinement was front and center, as the high definition capacitive display prioritized graphics rather than text for navigating through the very fluid menus. A very generous amount of content was available, even some games that I observed actual passengers playing. And the system included the ability to sync the movie watching experience with passengers in other seats.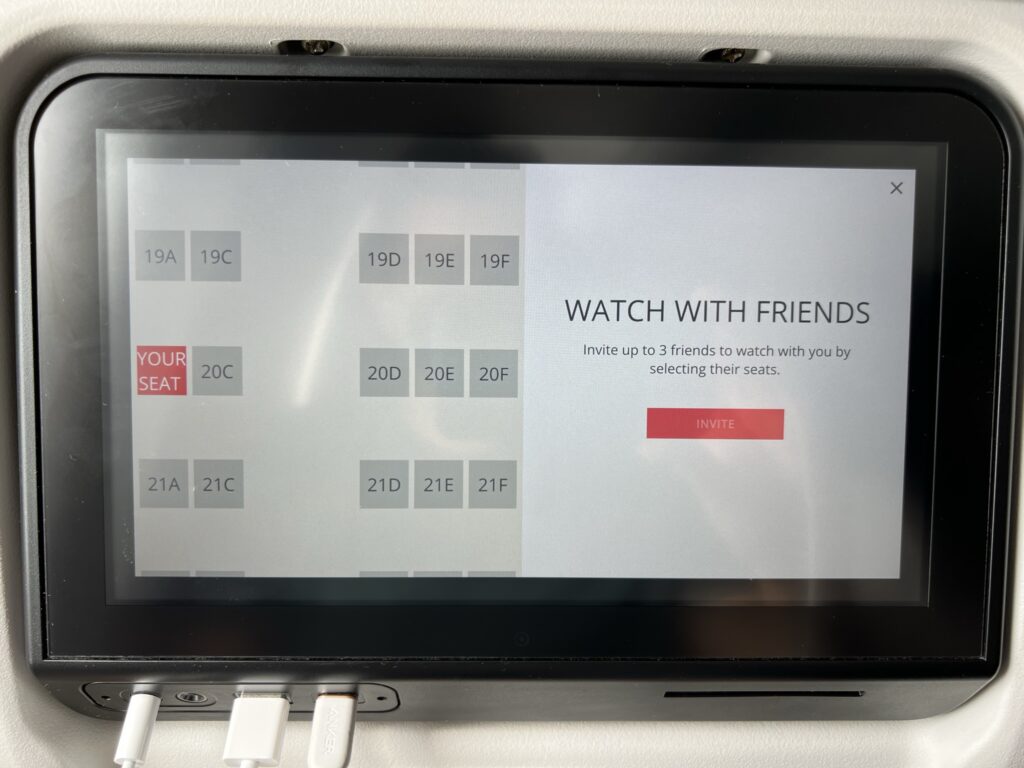 My only real critique was that I couldn't figure out how to open the flight map while simultaneously watching video content on the A220.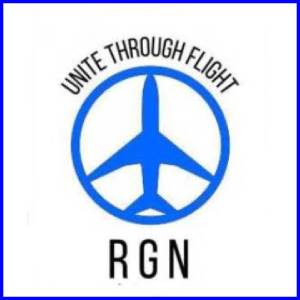 Both flights, although fairly short, featured a full complimentary drink and snack service. I don't believe any food or beverages were for sale, as the cabin crew barely managed to complete their service before we were on approach. Service on a flight this short isn't a guarantee on US airlines, so I was happy to get a bag of tiny pretzels.
While Wi-Fi didn't work at all on the E175, the A220 featured a more modern Intelsat 2Ku connection. Air Canada just recently started offering free messaging for Aeroplan members (or for a select few partner airline loyalty programs), and it only required me to enter my seat number and name to get connected.
While iMessage worked, Signal did not. Instead of offering browse only and streaming paid plans, Air Canada offers two levels of streaming enabled connectivity, which is a bit of an odd value proposition.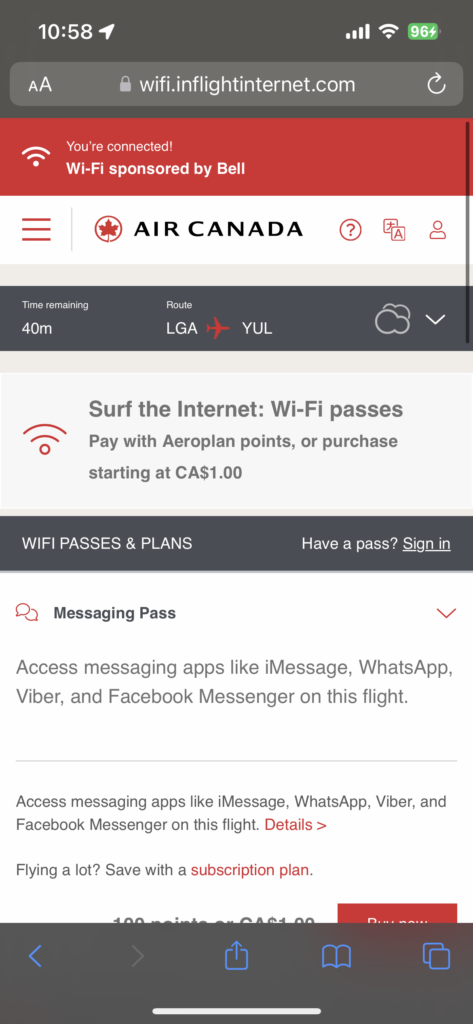 It was truly fascinating to see the evolution of the passenger experience between two of Air Canada's transborder workhorses. The A220 was very similar to the E175, just much more evolved in every way. Air Canada deserves praise for being so forward looking in the early 2000s, as extremely few aircraft cabins from the era have withstood the test of time as well.
Related Articles:
All images credited to the author, Jason Rabinowitz, who was traveling on a complimentary staff ticket issued by an employee.