It might seem ironic, but Covid-era travel restrictions in the UK, and the resulting uncertainties, actually harmed certain key stakeholders that are in the business of providing medical services. Take the story of UK-based air ambulance operator Capital Air Ambulance, for instance.
In 1991, company business development director Lisa Humphries established what was then Capital Air Charter, with her pilot husband and an owner otherwise faced with selling his aircraft. Contracts and more aircraft soon followed. And at the height of their business, Capital operated a critical care-equipped fleet of three Learjets and five King Air turboprops, providing rapid response UK, EU and global medical repatriation services with a guaranteed bed-to-bed service.
But when Covid hit, Capital sold some of its assets to private aviation operator Centreline, and in 2020 dissolved the company whilst retaining the brand.
After pandemic restrictions were lifted, Humphries opted to "set it all up again, with our medical kit and two of our former King Airs, in January 2021, as Centreline's air ambulance brand", she tells Runway Girl Network.
Since then, she says, Capital Air Ambulance has been on the rebound. In early March, it announced that a new pediatric service — featuring a specialist team of pediatric doctors, nurses and paramedics — has full capability to transfer children of all ages and almost all complexity, including critical care patients. It also announced that Lucy Air Ambulance for Children (Lucy AAC), a national charity that flies babies and critically ill children to hospital to receive specialist treatment, had chosen Capital to continue as its key delivery partner.
Lucy AAC is now known as Lia's Wings, honoring Emilia 'Lia' Schoennagel, the daughter of two of its trustees. She died in September 2022 aged five and her family has worked with Lucy AAC to raise funds that will enable more air transfers. To Humphries' delight, Capital will continue delivering those flights. "We've been with them all the way," she says.
Capital is now once again flying King Airs out of Bristol Airport in southwest England. And, according to Humphries, "there's demand for us to grow."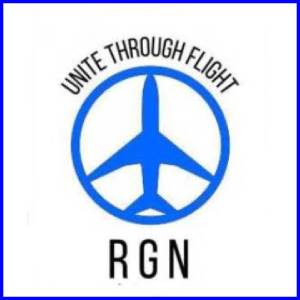 Pediatric and neonatal care are specializations in the best hospitals. Delivering this sort of treatment in the air is especially challenging. Capital's decision to provide this highly specialized care in-flight has proven to be a differentiator.
"A child's anatomy is smaller and the kit we use is therefore smaller," explains Carl Era, Capital's flight nurse coordinator. "We consider children from 1 month to 16 years old pediatric, although admittedly we do see 16-year olds taller than me.
"Imagine when we need to place a tube in someone's trachea, for example. For adults we'd maybe use size 6, 7 or 8, but for children we need to carry sizes 3, 4 and 5. Administering drugs is also different, because children aren't small adults. Their physiology is different, and they react differently. Some of the drugs are the same, but the dosage is determined by the child's weight. And it's extremely different working in the air compared to a hospital. There's less space and patients respond differently at altitude, with the rarefied oxygen and lower ambient pressure."
Era notes that Capital has the kit "for everything you can safely do in the aircraft but, of course, there's no back-up. The medical team are on their own. If a patient deteriorates significantly, over the Bay of Biscay, for example, hospital care could be an hour away and they have to be resourceful, relying on their knowledge and teamwork."
Neonatal work is different again, especially since babies below 1.5kg are unable to maintain body temperature and must be moved in heavy incubators. "The logistics tend to be more challenging, especially now we're doing more international neonatal work," Era notes. "It's also a very specialist field and it's difficult to recruit people with the skills and confidence to work with a 28-week, 700g baby."
With these proficiencies, continued contracts, and Centreline's support, Humphries is excited about the future. "With Centreline behind us, we can operate anything once we have the funding right. We're actively considering adding a dedicated air ambulance jet," she tells RGN.
Related Articles:
Featured image credited to Capital Air Ambulance