Southwest Airlines this month will press its first Viasat-fitted Boeing 737 into service, and with it offer a new paid OTT streaming-capable experience for passengers.
While not entirely unexpected — given the high-capacity, high-speed nature of Viasat's Ka-band network — Southwest's announcement comes as the Bring Your Own License (BYOL) model is seeing traction in commercial aviation.
Moreover, Southwest and Viasat late last month gave a hint that passengers would be able to stream movies via the Internet on Viasat-equipped aircraft when they sent movie-themed, co-branded goodie boxes to members of the media, including to your author.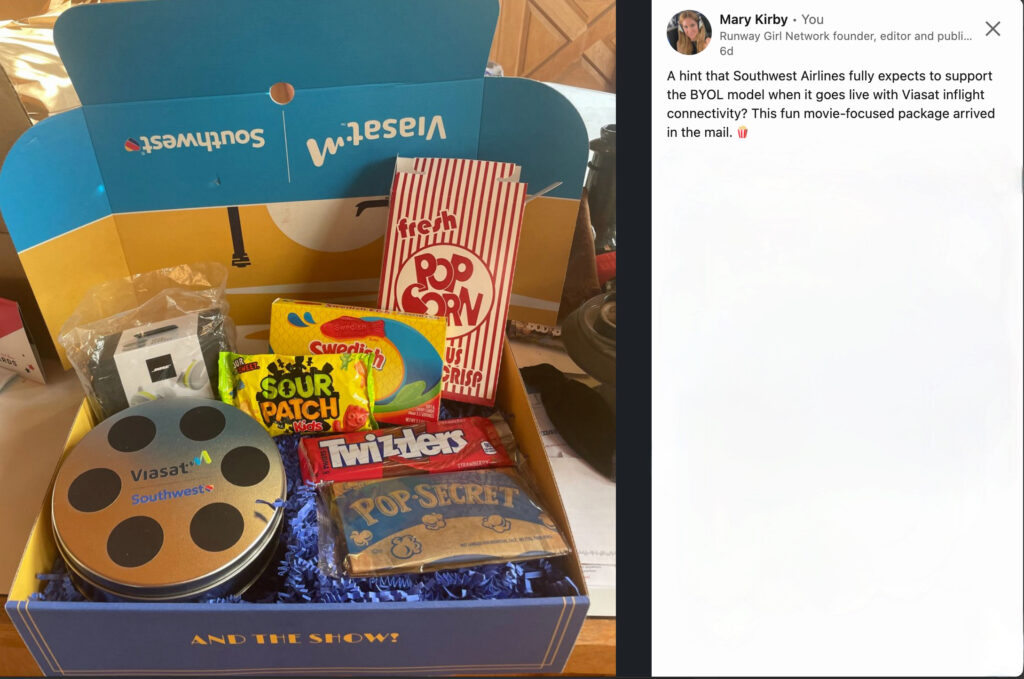 Today, the two parties revealed that: "Customers who purchase Southwest's $8 Internet 'takeoff to landing' (on Viasat-equipped aircraft) can log into their favorite streaming service and watch content, catch live TV provided by DIRECTV, and access social media platforms and productivity apps on any Internet-ready device." A total 13 channels of live television will be on offer, including CNN, ESPN, FOX, and channels available seasonally, such as NFL Network and the Golf Channel.
According to Southwest and Viasat, the new Viasat-fitted aircraft will travel "on popular Southwest Airlines routes across North America and are not limited to particular routes". Customers will have the ability to trade paid Internet connectivity between personal devices.
The $8 per flight price point is technically up from the $8 day-pass that Southwest has traditionally charged for inflight connectivity. But this change has been implemented across the board, including on Southwest's current 737 fleet, which is fitted with an IFC system from its longtime partner Anuvu.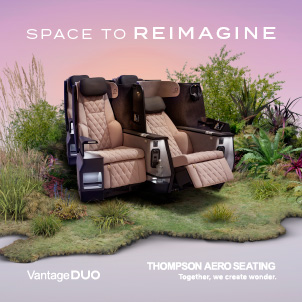 Indeed, Southwest has long offered Ku-band satellite-powered Internet and live TV on its 737s from Anuvu (formerly known as Global Eagle). And it started updating that service during the Covid pandemic. Southwest customers are also accustomed to accessing live TV, and a wide variety of other cached content, for free.
"Our free entertainment portal experiences will be similar across our fleet with both Viasat and Anuvu hardware," a Southwest spokeswoman confirms to RGN.
But Southwest's new 737 deliveries are earmarked for Viasat's high-capacity, high-speed Ka-band IFC solution, which will connect to the ViaSat-1 and ViaSat-2 satellites, and Viasat's soon-to-launch next generation ViaSat-3 Americas satellite — facilitating OTT streaming on board. Southwest has orders with Boeing for several hundred 737 MAXs.
Viasat also boasts JetBlue, Delta, American and United as customers in the United States, and Delta is using the Ka-band service to power free Internet for its SkyMiles loyalty club members.