The European Commission earlier this month opened what it's calling "an in-depth investigation" into the proposed $7.3 billion acquisition of London-based Inmarsat by Carlsbad, California-headquartered Viasat, citing concerns that the transaction may allow Viasat to reduce competition in the commercial broadband inflight connectivity market.
In expressing its apprehension about the proposed tie-up, the EC echoes some of the sentiments expressed last fall by the UK's Competition and Markets Authority when it moved its own investigation of the planned Viasat/Inmarsat tie-up into a more in-depth phase 2 probe.
Among the preliminary concerns flagged by the EC is that Viasat and Inmarsat compete "head-to-head" in IFC contract tenders, particularly in the European Economic Area (EEA), with their respective GEO satellite networks. (The EC does not list those deals, but the two vertically integrated satellite operators and aero ISPs have won major GEO-powered IFC contracts in the region: Viasat secured Finnair and SAS, for example, whilst Inmarsat secured Lufthansa Group and Condor, for instance.)
Notably, the commission suggests that: "There are currently few alternative suppliers, and the markets are characterised by relatively high barriers to entry, such as regulatory and technological." This assertion is being made despite the fact that rivals Intelsat, Panasonic Avionics and Anuvu have collectively fitted several thousand aircraft with their respective Ku-band IFC systems.
While it acknowledges that new NGSO satellite-powered IFC solutions are coming to market, the EC says it wants to further explore whether those new players are likely "to exert sufficient competitive pressure on the merged entity in the near future".
For its part, the UK CMA in October disparaged the direct rivals of Viasat and Inmarsat and went so far as to suggest that "none" of the would-be new competitors in the NGSO realm — namely SpaceX's Starlink and OneWeb, the latter part-owned by the British government — have an IFC service that is proven to work.
Since then, however, SpaceX's Starlink Aviation service has made its debut on JSX, and won contracts with additional airlines. And OneWeb, which boasts Intelsat and Panasonic as distribution partners, has signaled that major IFC deals are imminent, though its commercial aviation service debut has slipped to early 2024.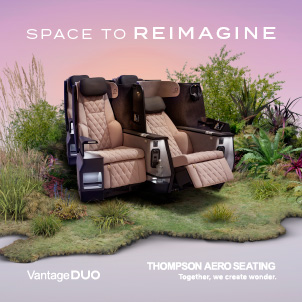 Nonetheless, the EC is concerned that "by acquiring Inmarsat, Viasat may reduce competition in the supply of broadband IFC services to commercial airlines in the EEA and/or globally".
It expects to render a decision on the matter by 29 June, and notes that the opening of an in-depth inquiry does not prejudge the outcome of the investigation.
"Viasat and Inmarsat confirm that today the European Commission's Directorate-General for Competition has referred Viasat's proposed acquisition of Inmarsat for Phase 2 review," say the two firms in a 13 February statement.
"We remain committed to continuing engagement with the European Commission and are confident that the proposed combination will strengthen competition in the growing satellite communications market and enable the combined group to offer innovative new services to its customers in Europe and around the world."
Featured image credited to istock.com/NicoElNino