A launch customer for Airbus' A350 New Production Standard variant, Iberia could have exploited the extra four inches created by the airframer's frame-sculpting technique to add another seat to every row in economy class for a 10-abreast configuration with 17″ wide seats. Instead, the Spanish flag carrier has used that space to bring enhanced comfort to passengers, including those seated down back in a 9-across layout.
"To capitalise on the wider cabins in the Airbus A350, Iberia increased the width of each seat by one centimetre, whilst maintaining the same number of seats per row as in its other A350s, thus investing in greater comfort for passengers onboard," the airline revealed this week after launching scheduled service with its first A350-900 NPS. This decision brought economy class seat width to roughly 18.39″.
"Additionally, the headrests are articulated, folding and adapting to the two sides of the head, as in the other cabins," notes Iberia of economy class.
Last fall, Airbus announced that it had started to transition its A350-900 and -1000 to the NPS, reducing airframe weight, improving performance and making the cabin longer — and wider. By changing the frames of the NPS aircraft, and how they connect together, the airframer has been able to fit two inches more closely to the inside of the aircraft's fuselage on either side. This allows a total of four inches more cabin width at armrest level.
As Airbus competes with Boeing's wider 777X, its ability to offer a 3-4-3 configuration in economy on the A350 is clearly driving this program, not a more comfortable experience in 3-3-3. But that makes Iberia's decision to favor comfort over density all the more impressive.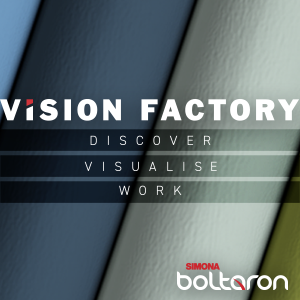 "With the arrival of this new generation of A350 aircraft, Iberia is also launching a new product that elevates the travel experience of its customers with a wider cabin, which provides greater comfort and better features in all its classes — economy, premium economy, and business," the airline declares proudly.
In business class, the carrier's new, wider lie-flat seats feature an updated design, with wood finishes, sliding privacy doors and other touches.
Though we hope for formal confirmation, it is believed that Iberia has adopted Recaro Aircraft Seating's CL6720 mini-suite, as first revealed by PaxEx.aero in July 2022.
Notably, the bed is now five centimetres longer when in full-flat position. And Iberia says the number of each seat is projected in the aisle, to facilitate its location when the cabin is dark during rest periods.
Meanwhile, premium economy aboard the A350 NPS now boasts greater privacy "thanks to the enveloping structure of the armchair, which also incorporates articulated headrests that fold and adjust to both sides of the head, making them more comfortable", explains Iberia.
"As a novelty, the seat includes a remote control for onboard entertainment with a touch navigation panel and specific gaming functions."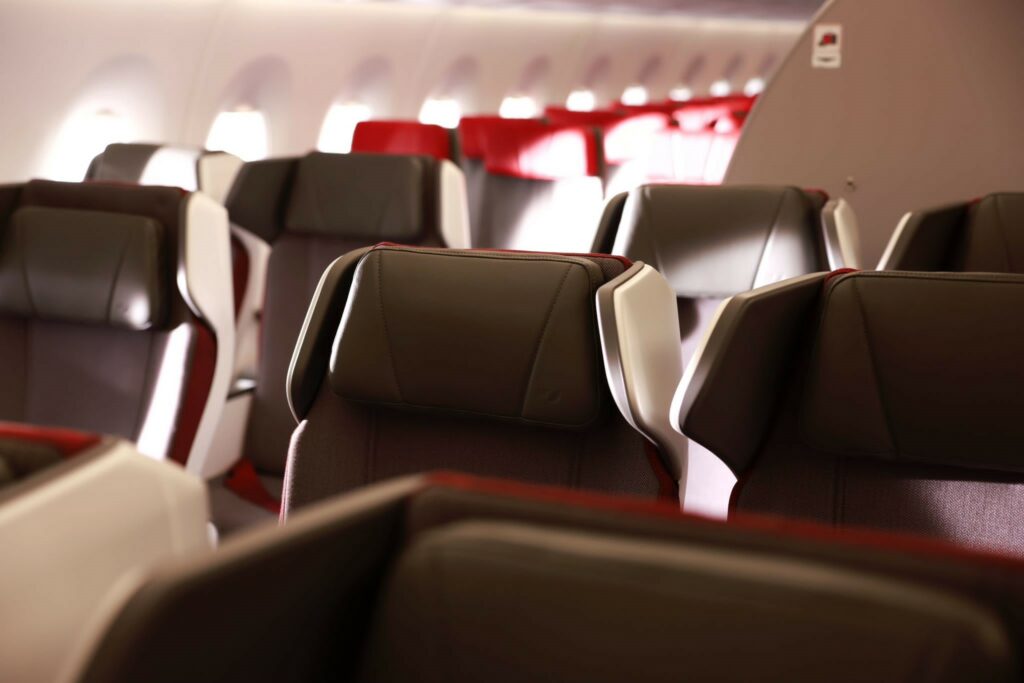 But given that the lion's share of passengers onboard will fly in economy class, Iberia's attention to detail in this cabin class is praiseworthy.
The airline was tipped as an early launch customer for the NPS variant. But during the APEX/IFSA EXPO, held in late October in Long Beach, California, Airbus confirmed the news in a media briefing, sharing an image of a 10-abreast A350 in Iberia's colors.
Management quickly clarified, however, that the Airbus slide was nothing more than a rendering of what a denser NPS cabin would look like, assuring journalists that Iberia had opted for the more comfortable 9-abreast — much to the relief of many travelers who were following the news on Twitter.
Airbus says Iberia has *not* selected the 10-abreast version of the NPS A350 (it is going for a more comfortable 9-abreast) but adds that other airlines are planning to adopt the higher density config. https://t.co/uBCwHWzPPh

— Runway Girl Network 🏳️‍🌈 (@RunwayGirl) October 25, 2022
The wider seats onboard Iberia's first A350 NPS aircraft (EC-NXE) are certainly not the only bells and whistles worthy of attention in economy class. That's because the carrier has fitted the aircraft from nose to tail with Panasonic Avionics' Next inflight entertainment system — including 12″4K screens in economy — featuring Bluetooth integration. This enables passengers to pair their Bluetooth wireless headsets with the IFE, granting "greater freedom of movement and comfort to customers", notes Iberia.
As 352 passengers boarded the carrier's first scheduled NPS service on 3 January between Madrid to Buenos Aires, they were greeted with another surprise. To mark the occasion, every passenger received a set of Panasonic's state-of-the-art Bluetooth headphones to pair with their IFE, as well as a specially-designed amenity kit for all cabins and a speciality cocktail.
Going forward, the noise-cancelling headphones will continue to be distributed to passengers flying in business or premium economy.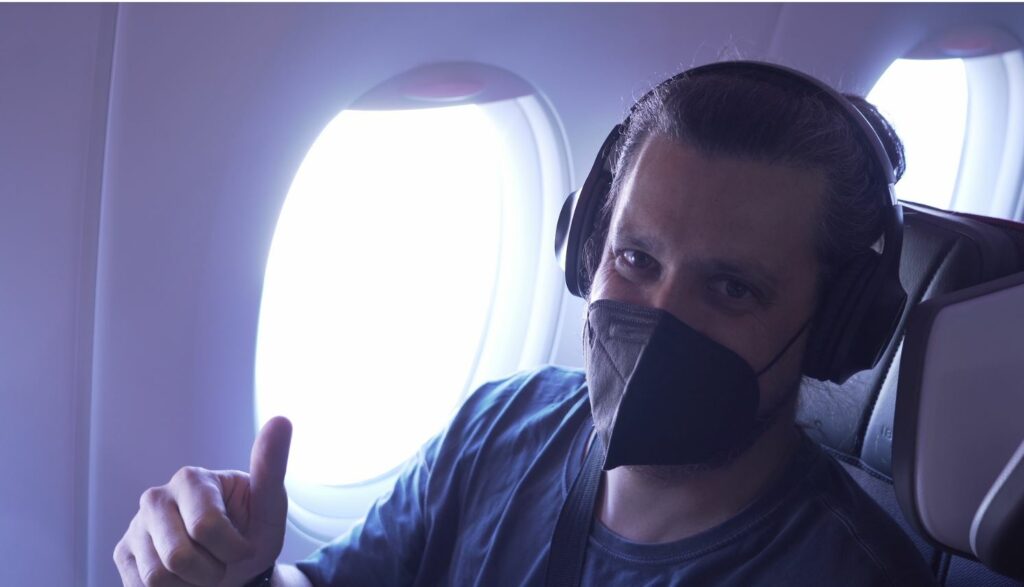 All passengers will benefit from the ambiance created by Iberia onboard. The A350 has six different lighting schemes — wake up, meal, relax, sleep, boarding, takeoff and landing, in a further nod to the importance of facilitating sleep and passenger well-being in-flight.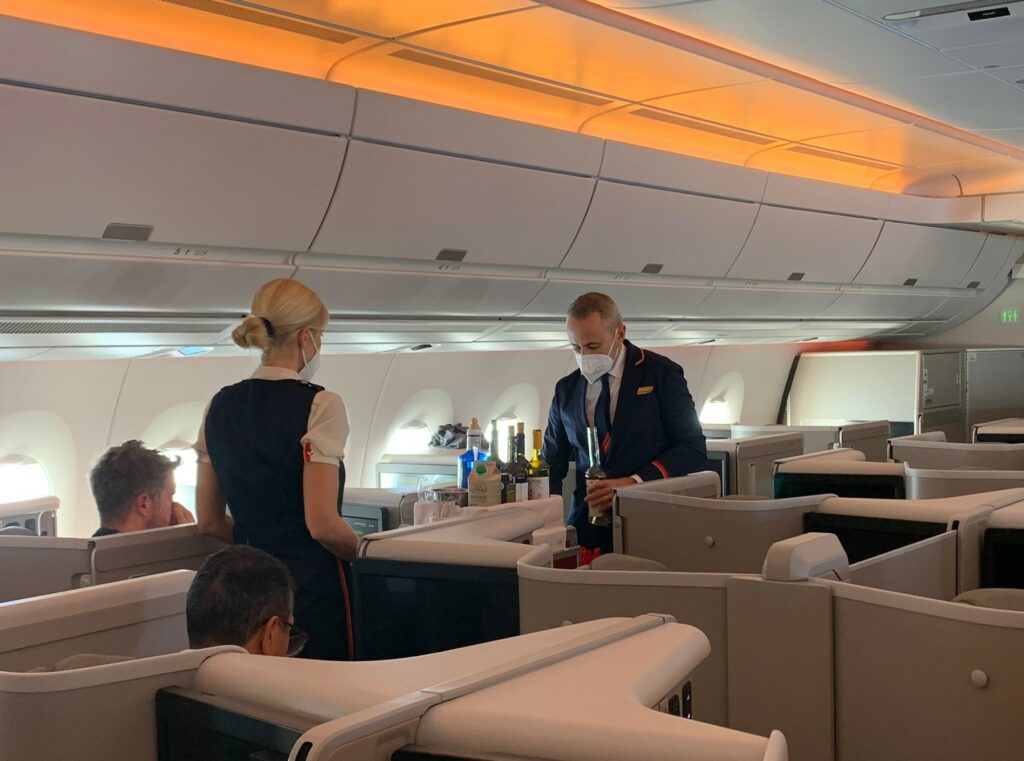 Related Articles:
All images credited to Iberia