The Horizon Air Bombardier Q400 fleet, once a ubiquitous sight in the Pacific Northwest, is no more. The airplanes retired from the commuter airline's scheduled service yesterday evening, landing in Seattle after a short flight from Spokane, Washington.
The retirement marks the end of an era for Horizon, the Alaska Airlines feeder which has operated the Q400 since 2001, and turboprops more broadly since its founding in 1981.
Horizon is now exclusively an Embraer E-Jet operator.
Whether or not that is a good thing depends on who you ask. But most passengers would tell you there's not much love lost to the Canadian-made airplane.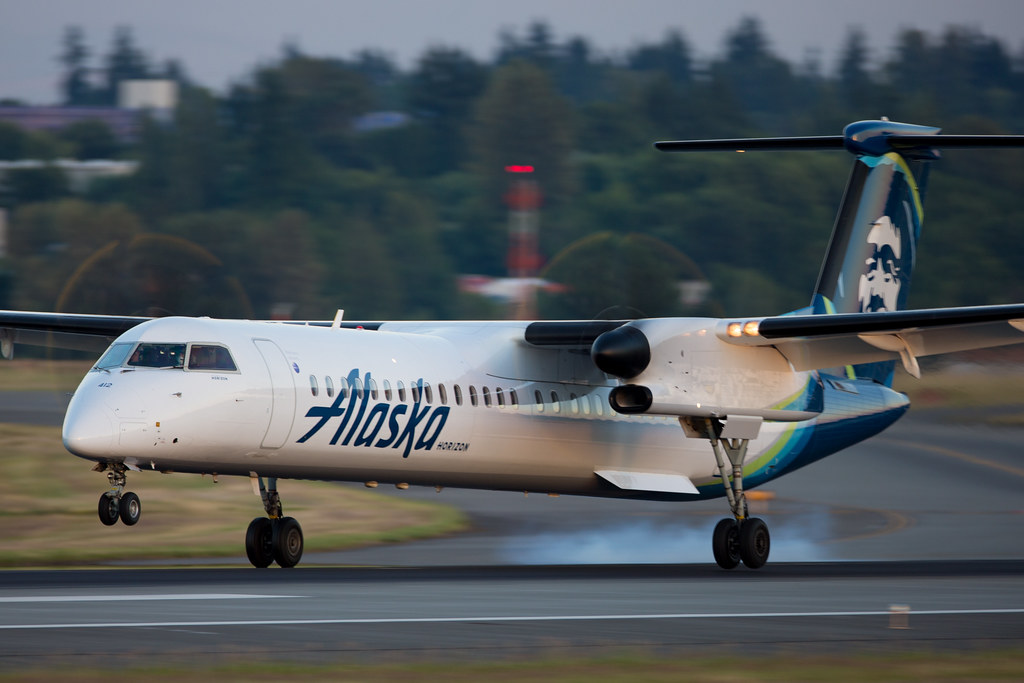 A week before they were gone for good, I took one last trip on a few Q400s. The experience reminded me of everything I love, and love to dislike, about the Q400.
And, on the surface, there's a lot to dislike.
The passenger experience is decidedly underwhelming. And to many of the passengers I talked with about the plane during the journey, "underwhelming" stands as a generous description.
How did it earn the reputation? Let me count the ways: there's no power, no seat recline, no first class, no Internet and no inflight entertainment. Some have window shades and some don't: why is anyone's guess.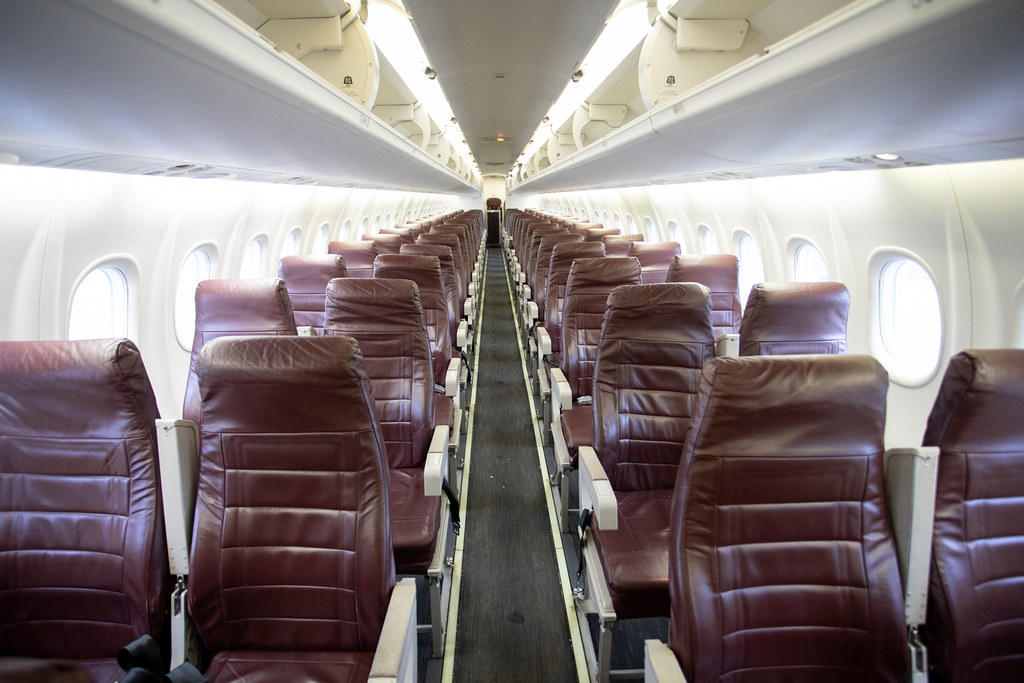 The Q400 was horribly cramped when crowded, with the 17-inch seat width somehow feeling much smaller than its dimensions. It didn't fit most roller bags, was quite noisy in the cabin, and had a tendency to take turbulence on the chin. Heck, the lavatories infamously didn't even have sinks.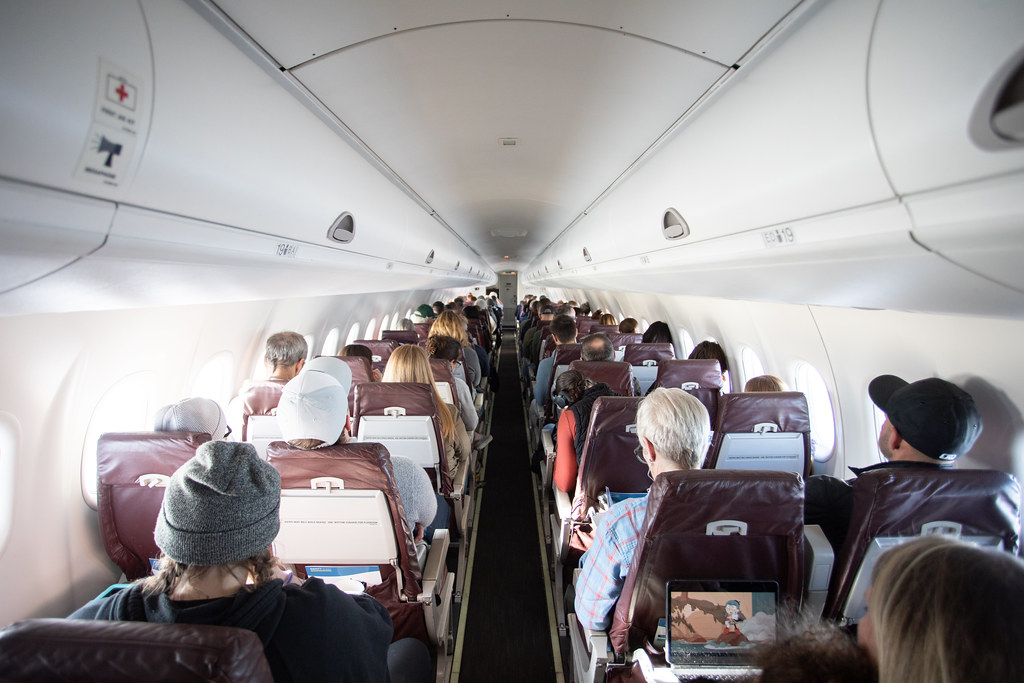 There's probably more, too. But I feel bad kicking a plane while it's already grounded.
Yet, after all that, I was reminded of everything I like about it too.
When the loads are light and the seat next to you is open, there are few things more enjoyable than a Q400 ride, puttering along at 24,000 feet on a clear day, the world slipping by below you.
It is especially pleasing in Washington State, where a short 45-minute flight from Seattle to Spokane can provide a bird's eye view of millions of years of geologic history.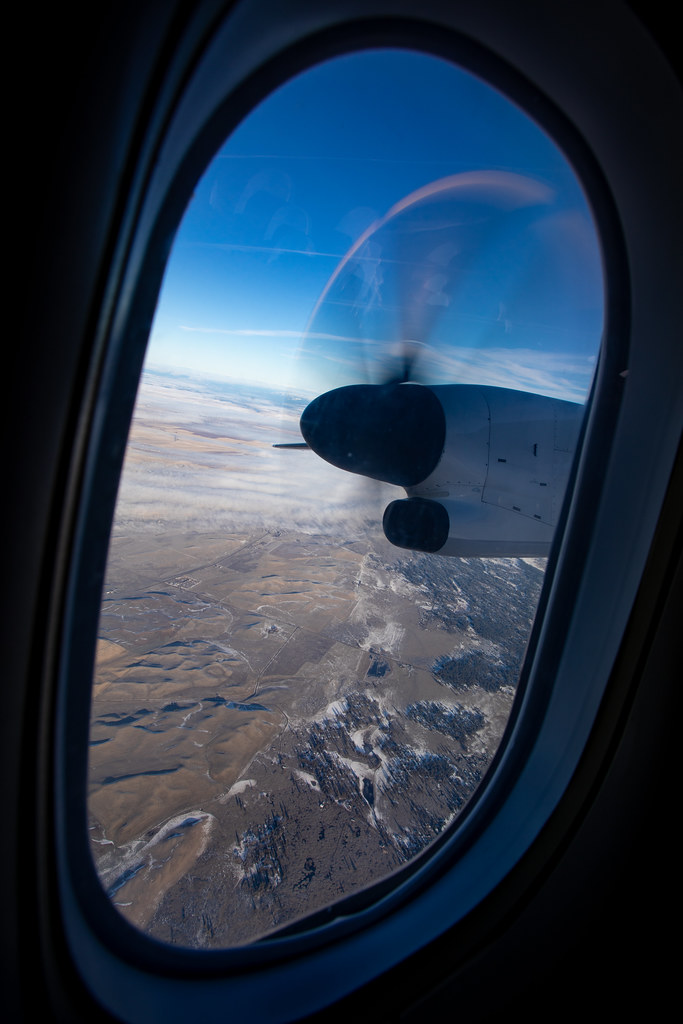 Add in the pulsing hum of the engines, which put many a passenger to sleep, and I think you wind up with something that feels more connected to flying itself. The word immersive comes to mind.
Of course I'll miss Horizon's free beer and wine tasters too, offered only on the Q400. Regulars may recall that, before the Covid pandemic, sitting in the back often prompted calls to help kill the bottle before landing.
I offered to help the cause whenever I could.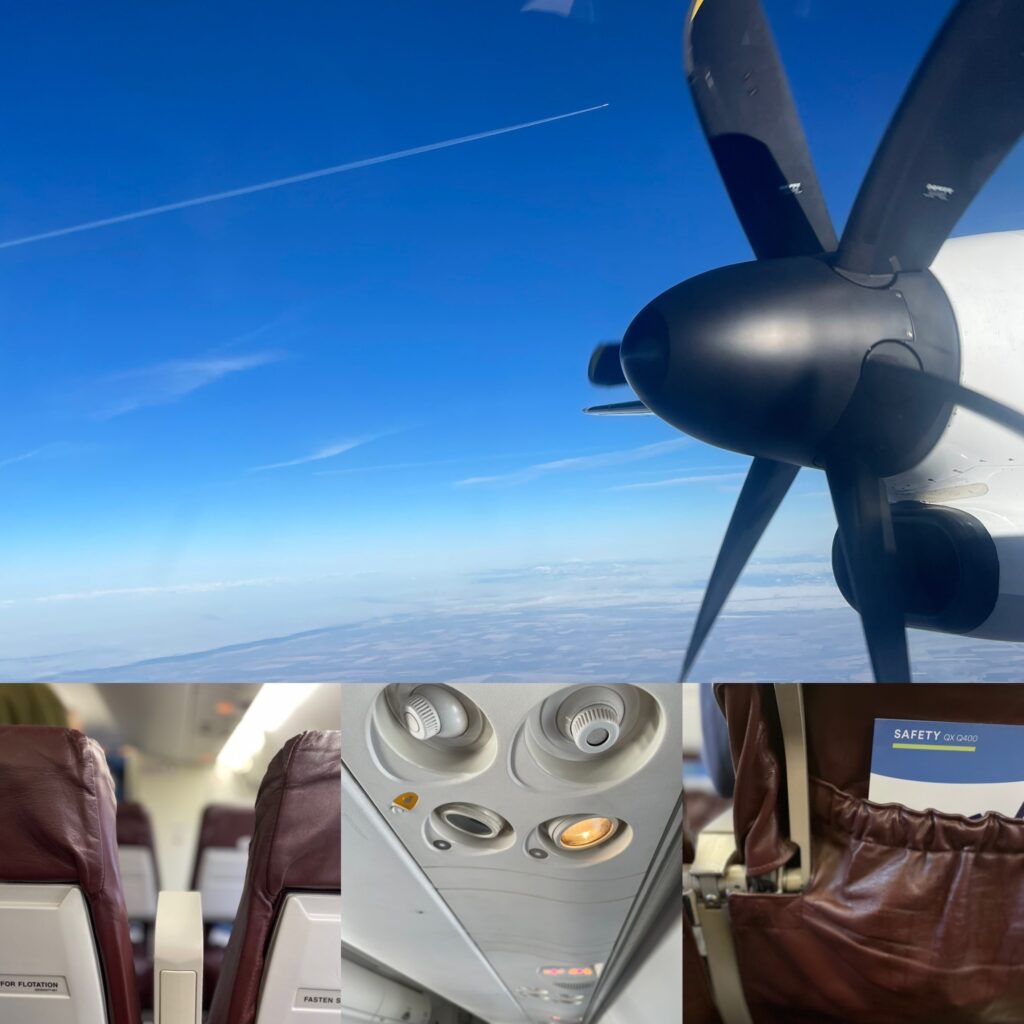 The thing I'll miss most, though, was boarding one. It always felt like an adventure. But I've struggled to put a finger on what exactly that means.
Maybe, for me, it's the chaotic rush of the Seattle commuter gates. Places that aren't big enough to warrant their own gate number; forced to bear the indignity of door two via gate C10B while Vegas got C3 all to itself across the way.
There are no jetways in this part of the airport, boarding instead requiring a walk out into the elements, up the built-in air stairs, and onto the Q400. It was, here's that word again, immersive.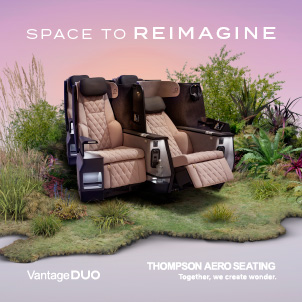 Until recently the walk would've been out to Q400s exclusively, and a dozen or so would regularly fill the ramp in a cute little line up.
If you weren't paying much attention it wasn't out of the realm of possibility to mistake one Q400 for any other, and accidentally end up in Boise instead of Billings.
The E-Jets changed the vibe. They can go much further, and gradually the commuter gates transitioned from mostly small towns and cities you haven't heard of — or intend to maybe visit one day — to a mix of anywhere. Los Angeles and Love Field boarding through the same organized mess, right next to Wenatchee and Walla Walla.
For all my droning on, the change is nevertheless a good one for Horizon, and especially its passengers. No matter how you cut it, the jets are better, undeniably better.
But that doesn't mean something wasn't lost. I'll look back on Horizon's Q400s fondly, even if I might not miss them all that much.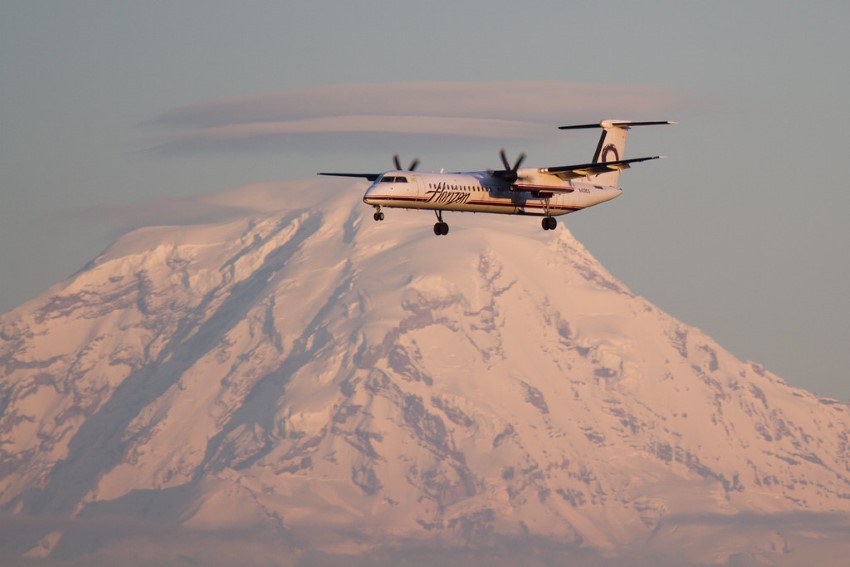 Related Articles:
All images credited to the author, Jeremy Dwyer-Lindgren