Swiss International Air Lines (SWISS) in December 2022 embarked on the Premium Economy class installation programme for its Airbus A340-300 fleet.
The first aircraft completed — HBJMB — departed from Zurich for Johannesburg yesterday evening on its first flight with the new seating class installed.
All four SWISS Airbus A340s will feature the popular new class of travel by this April. From the same date, Premium Economy class will also be newly bookable for SWISS services on the Zurich-Johannesburg, Zurich-Hong Kong and Zurich-Chicago routes. 
"Our new Premium Economy Class has rapidly established itself as a hugely popular way of travel," says SWISS Chief Commercial Officer Tamur Goudarzi Pour.
"And the highly positive feedback that we've received from our customers — on the greater seating comfort, the enhanced service, the wider choice of meals and the quality of the food — has only strengthened our resolve to offer this top-quality product on more of our routes." 
SWISS has already installed Premium Economy class throughout its Boeing 777-300ER fleet, whose first aircraft was completed at the end of February 2022.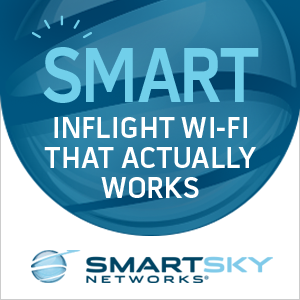 SWISS was the first airline in the Lufthansa Group to introduce the best-in-class Premium Economy seat, which sets new comfort benchmarks with its pitch of almost a metre and its 48-centimetre width.
Swiss International Air Lines (SWISS) is Switzerland's largest air carrier. With one of Europe's most advanced and carbon-efficient aircraft fleets, SWISS is a premium airline that provides direct flights from Zurich and Geneva to keep Switzerland connected with Europe and the world.
Its Swiss WorldCargo division offers an extensive range of airport-to-airport airfreight services for high-value, time-critical and careintensive consignments. As The Airline of Switzerland, SWISS embodies its home country's traditional values and is dedicated to delivering the highest product and service quality.
The company has also committed to the ambitious climate goals of halving its 2019 net carbon dioxide emissions by 2030 and making its operations entirely carbon-neutral by 2050, particularly by promoting the use of sustainable aviation fuels. SWISS is part of the Lufthansa Group, and is also a member of Star Alliance, the world's biggest airline network
Featured image credited to Swiss International Air Lines