Boston-based charter operator Waltzing Matilda Aviation (WMA) in October 2021 plans to launch a scheduled carrier called Connect Airlines, which will link Toronto's downtown Billy Bishop airport with business centers in the Northeast and Midwest United States.
Using the Canadian-built Bombardier Q400 turboprop aircraft, Connect Airlines will offer "a premium service for day-tripping business travelers", said WMA in an 8 April 2021 statement.
Runway Girl Network reached out to WMA chief executive officer John Thomas for more details. Thomas has 35 years of  experience in the aviation industry. He led the Global Airline Practice for LEK Consulting for over 20 years, advising the world's leading airlines on M&A, ancillary revenues, loyalty programs, alliances, and restructuring. He also served as group executive, Virgin Australia Airlines, and currently sits on the boards of Icelandair Group and SkyService Investments.
He told us that WMA cannot yet specify which US cities will be served by Connect Airlines as it is waiting to see what slots will be available at Billy Bishop. "We should know that by the end of May and will be able to determine launch routes shortly thereafter," he said. Most if not all of Connect Airlines' sectors will be under 90 minutes in duration.
Flying to and from Billy Bishop (YTZ) is strategic, as it ensures that business travelers can land closer to the downtown core. Thomas said Toronto Pearson "is a great hub" but is less convenient for the point-to-point passenger to Toronto. Before the COVID-19 crisis, YTZ "never captured its 'fair' share of the transborder market", he noted.
Another positive cited by Thomas is that US Customs and Border Protection (CBP) preclearance has been approved at YTZ, which will improve the business proposition. "Construction still to be commenced but we are hoping that preclearance will be up and running during the course of 2022."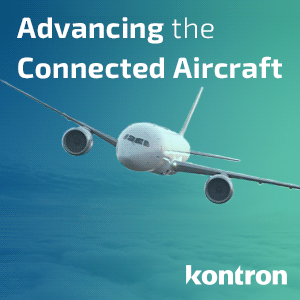 In terms of passenger experience, Connect Airlines anticipates operating Q400s in a standard all-economy layout with 78 seats.
"We plan a leading edge customer digital experience that will enable booking more that just the flight on the mobile app e.g. hotels, cars etc. and make it user friendly with the focus on customer experience," said Thomas.
To that end, Connect Airlines has announced it will be the launch carrier for IBS Software's "Airline-in-a-box" set of solutions, enabling it to manage operations on a single integrated platform and ensuring Connect Airlines can offer advanced ancillary management capabilities. IBS Software will also build and host Connect Airlines' website and mobile app.
Connect Airlines has "no current plans for a loyalty program", revealed Thomas to Runway Girl Network. "Like most airlines we will be offering fare families. some of which will include checked baggage," he added.
The carrier also does not expect to connect passengers to the Internet in-flight, believing that the cost of providing connectivity would be prohibitive given the short-hop nature of its rotes.
Though Connect Airlines will probably not offer inflight meals when it launches service, "it is our hope to have some buy-on-board food service offering at some stage", said Thomas.
Porter Airlines usually operates Q400 flights from Billy Bishop, though it has suspended service for a spell due to the COVID-19 crisis, and has pushed back its relaunch until 21 June. How will Connect differentiate from Porter?
"Porter being a Canadian airline caters to both the domestic Canadian and transborder market. Being a US carrier, our total focus is on transborder so that is the main difference," responded Thomas.
He later added: "As a new entrant (and being the first time a US carrier will come into YTZ), we believe that will bring healthy competition but more so by making it more convenient to fly into YTZ than going to YYZ"
Thomas is seeing significant pent up demand for air travel but believes the United States will rebound from the COVID-19 crisis faster than Canada given the pace at which people are being vaccinated in the US. Canadians presently face an array of travel restrictions, and Ontario has entered a hard lockdown.
Connect Airlines hopes to secure US FAA Part 121 status by the end of August "and then Transport Canada foreign carrier approval shortly thereafter", said Thomas.
The carrier is "still going through the necessary regulatory approvals, which dictate an October start date – no earlier".
Thomas said Connect Airlines is getting a lot of support as people appreciate the convenience of YTZ. He noted that the carrier will be "coming to market with [a] clean balance sheet and no 'hangover' from COVID and riding the recovery wave – not only pent up demand but very different (much more buoyant) economic outlook versus say post 9/11 given the amount of public funding being pumped into both the US and Canadian economies."
Related Articles:
Featured image credited to IBS Software