I wanted to love flying Air Canada across the Atlantic. I have a soft spot in my heart for many parts of the true north. I adore Montréal, the city where I booked a connection from my home airport of Lyon en route to the United States recently. Alas, the brightest spots on the transatlantic route gleamed only to a level of "okay, I guess?", while the rest of the experience exemplified why many business class travellers are increasingly finding that their experience in the post-COVID landscape isn't up to snuff.
The lounge was mediocre to poor, but that's the only option in Lyon so Air Canada probably can't do a lot about it.
Boarding was a farce, and a dangerous one. Aviapartner, which your author considers to be the most inept of European ground handlers — and goodness me, is that ever a tight race — boarded passengers down an escalator to a closed jetway, resulting in what can only be described as a crush situation where passengers descending the escalator were calling for other passengers to squash cheek by jowl down the jetway to avoid a literal pileup.
Even assuming that we no longer care about COVID-19 distancing, this was simply an unsafe situation.
On boarding through door 2L, the cabin was… fine, I suppose? It's a lot of brushed metal and grey from the back. It's a lot of brushed metal and slightly darker grey from the front. It could be quite literally any airline. 
It was also filthy dirty — the sort of dirty that felt like it had been a week since anyone had passed a damp cloth, let alone the deep cleaning promised by the Air Canada CleanCare+ programme, over the seats or their surrounds. It wasn't just the visible brown (coffee? tea? fingers crossed…) stains on the shrouding, or the pen stains around the window. It was the balled up trash between the seat and the sidewall that really took, as they say, the biscuit.
The seat itself, the Collins Aerospace Super Diamond, was perhaps above average for the relatively narrow Airbus A330 fuselage that has complicated so many business class seats. 
In seat mode, it was wide enough even for this rather more amply proportioned than average passenger. But in bed mode, I found it very tight from the waist down, even just for napping purposes. I'm a side sleeper and a nap wasn't possible without smacking into the table. 
The table — a little higher than I recall from other implementations, but still deploying downwards and towards the passenger — worked well in seat mode, though. But it is frustrating that the substantial inches of thermoplastic bezel above the screen could not have been adapted to move the entire apparatus upwards in order to make bed mode a bit more workable.
The seat controls were via a non-haptic, entirely flat touchscreen. This was very unintuitive, and was deeply disappointing when thinking of blind and partially sighted passengers — or even for long-sighted glasses wearers if their specs are put away — who have no touch feedback as to what their seat is doing. Airlines simply must do better.
I believe that this is the first Air Canada Super Diamond with an overshoulder belt, and this was no bother. I kept an ear out for other passengers having an issue with it but none were present.
The in-seat power was a mixed bag. Inside the rearward side cubby at elbow level, there's an AC port, a USB-C port and a USB-A port. That's a good spread, and while the USB-C charged my iPhone Pro Max, the AC power only maintained the charge of my MacBook Air rather than actively charging it. This was unusual, and a bit of judicious unplugging suggested it didn't seem to be a power sharing situation between the separate units for AC and USB A/C, but was nonetheless frustrating.
Turning to the soft product, disappointingly, the Champagne advertised — a very decent Laurent-Perrier that I was very much looking forward to — was replaced by a cheap, sweet Prosecco that I took one sip of and gave up on. 
The crew couldn't have cared less. "Oh yeah? Well at least we have our health," the flight attendant serving my aisle said, noting that they hadn't seen any loaded for two weeks. This was apparently due to supply problems. Might I suggest that there are suppliers of Champagne in, well, France?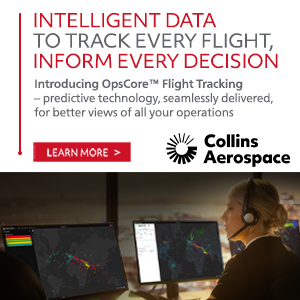 I noted also that the flight attendant went down the aisle repeating the same "no Champagne, but we have Prosecco, which is really the same" line. Clearly, Air Canada's business class travellers — certainly from Lyon, in any case — expect the Champagne that the airline promises them. An airline hoping to attract and retain a premium traveller must at least serve something comparable to what it promises.
The food was hum-drum: a choice of beef, chicken (excuse me, guinea-fowl), fish or pasta. I asked the flight attendant which one she would recommend and she said she hadn't seen any of them (which I found interesting) but that the beef was always a good choice.
Bizarrely, my beef turned up raw. I mean, raw raw. I love a steak tartare, but this had about a millimetre of grey-cooked steak around the outside and then red, raw and oozing blue steak for the rest of the inch-and-a-half of meat. Not particularly desiring to spend the rest of the flight in the lavatory, I flagged down a flight attendant, who did something of a double-take at the rawness. She took it away and brought me another, and I heard her asking other passengers whether their steak had been equally raw, but neither my second steak nor anyone else's was similarly blue. 
The crew was fine, but brusque and with no real interaction beyond the meal service, no passing through the cabin to see if anyone needed anything, no proffered water service or anything, and too much disappearing midflight on an afternoon service westbound across the Atlantic where I was not the only passenger to be spending the flight windows-open, using a laptop or tapping away at a tablet. A quick there-and-back from doors 1 to doors 2 every so often would have been nice.
Air Canada — and indeed Canada — still operated a mask mandate at the time of this flight last month (the requirement changed on 1 October). To be honest, I'm fine with such a requirement, as long as it's equally enforced, and indeed it was.
Overall, the airline must do some meaningful work if it wishes seriously to compete on anything other than time and schedule. 
Related Articles:
Featured image credited to John Walton