Women in the United Arab Emirates, and the greater Middle Eastern region, have been making their mark in aviation for quite some time. There is even an Arabian chapter of The Ninety-Nines, which has seen its female pilot membership quadruple in recent years. But there are still plenty of milestones to be achieved, and Etihad Airways Captain Aisha Al Mansoori has just attained one of them. The 33-year-old has become the UAE's first female Emirati Captain at a commercial airline.
Fittingly, Etihad announced the historic moment just days in advance of Emirati Women's Day, which honors Emirati women's accomplishments and contributions every year on 28 August.
Abu Dhabi-based Etihad says the command upgrade ceremony for Captain Al Mansoori took place at its Crew Briefing Centre in the presence of the pilot's family, her peers in Etihad's pilot community, and the airline's senior management. Remarkably, Aisha's sister is Major Mariam Al Mansouri, the UAE's first female fighter jet pilot, who now pilots an F-16.
Captain Al Mansoori, who joined Etihad's Cadet Pilot programme in October 2007, said in a statement: "I am very grateful to have had the opportunity to join Etihad's Cadet Pilot programme and grow my career over the years with Etihad. I am thankful for the tremendous support I have received from my instructors at Etihad and for their guidance through my training, which has shaped my skills and prepared me for the rank of Captain."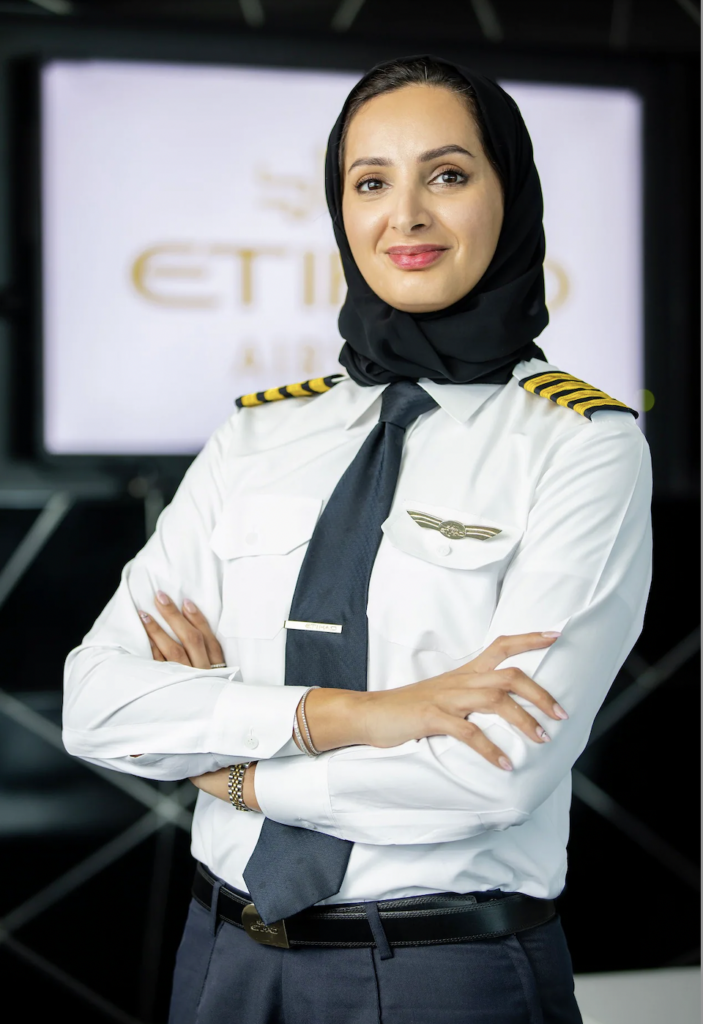 Etihad Aviation Group chief operating officer Mohammad Al Bulooki said: "Etihad is extremely proud of Captain Aisha's achievement and the trailblazing role she is playing for women in aviation in the UAE."
Trailblazing is certainly a good word for the young Captain who has climbed the ranks in her profession. By 2016, she was even able to lay claim to being the first female UAE national to fly the Airbus A380 superjumbo.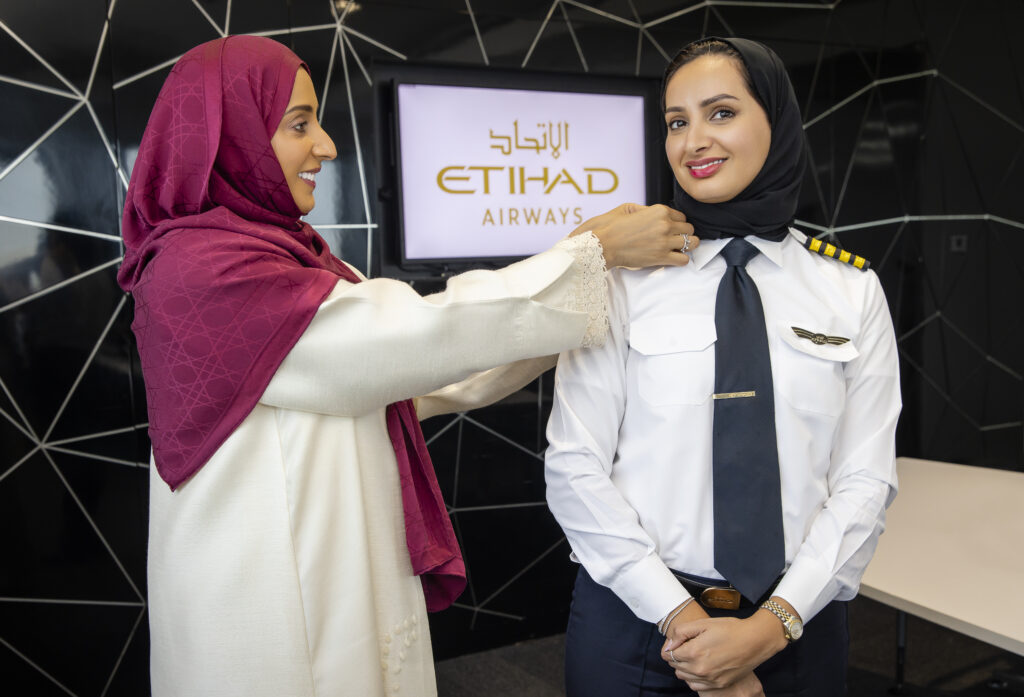 To obtain the rank of Captain, Aisha recently completed Etihad's rigorous programme of checks and the mandatory number of flying hours required to be considered for the rank.
She then passed the UAE General Civil Aviation Authority's theoretical knowledge and flying exams successfully and officially became the first Emirati female Captain to hold an Air Transport Pilot License in the UAE.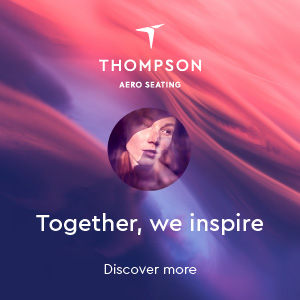 "Aviation is gender blind, and to prove oneself, Etihad's pilots undergo intensive exams and meet strict requirements on flying hours to ensure the highest standards of training in international aviation are upheld," noted Al Bulooki.
"Aisha earned her rank and will no doubt inspire her fellow Emiratis and young women around the world to follow their dreams in aviation."
Indeed, Captain Aisha Al Mansoori is quite rightfully proud of her latest accomplishment, and says she hopes to serve as an inspiration to young women to follow this career path.
Meanwhile, the theme of this year's Emirati Women's Day is "Inspiring Reality…Sustainable Future", as announced this spring by Her Highness Sheikha Fatima bint Mubarak Al Ketbi, who launched the annual celebration back in 2015. Emirati women have proven there is no task that is impossible, she said at the time.
Related Articles:
All images credited to Etihad Airways