Dr. Shefali Juneja, who has served as representative of India to the International Civil Aviation Organization since August 2019, is the first woman to be elected as chairperson of the ICAO Aviation Security Committee, previously known as the Committee on Unlawful Interference.
Her appointment comes as the Aviation Security Committee — comprising representatives of the ICAO Council — has expanded its remit to include aviation cybersecurity, with the aim of tackling cyber threats to an industry that relies on satellite-based air navigation systems and computer reservation systems.
Also a focus for the committee is ICAO's work to design an action plan for its 193 Member States called the International Aviation Trust Framework covering the secure exchange of information in a digitally connected world.
"The credentials for this elevation [are] based on proven skills in conducting meetings, knowledge and experience of the subject matter and on past history with a reputation of being sincere and dedicated," an ICAO official tells Runway Girl Network in reference to Juneja's appointment.
Indeed, Juneja is deeply qualified for the position. From 2012 until 2019, she served as director and joint secretary in India's Ministry of Civil Aviation, negotiating bilateral air service agreements with aplomb. And in the past two years, she has worked as chairperson of no fewer than six taskforces or special groups created by the president of ICAO, including a group committed to addressing the gender gap in aviation and improving gender equality in industry.
Juneja has also been vocal in representing India at ICAO, propelling the stature of the country in the organization, and giving it a powerful voice. The last time an Indian served as chairperson of the then-named Committee on Unlawful Interference was in 2008, when the position was held by Dr Zaidi, a former secretary in India's Ministry of Civil Aviation.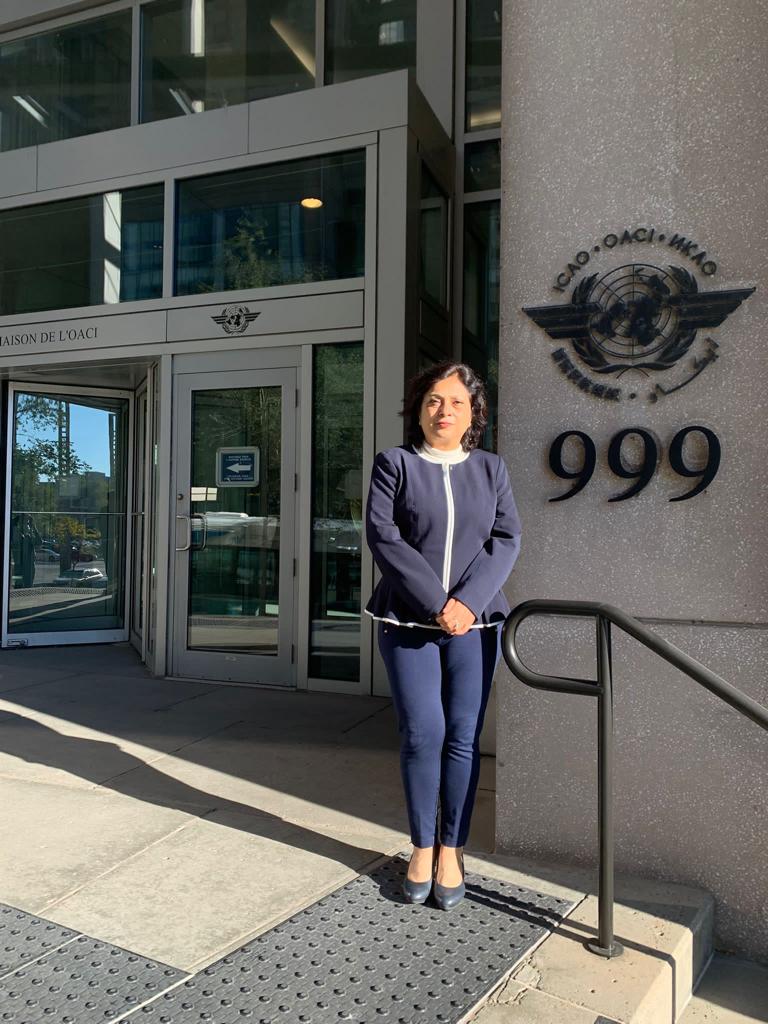 Growing up, Juneja was fascinated by flight, but confides: "I never dreamt I will ever fly, as my family could not afford it. Flights used to very expensive and a status symbol." She fell firmly in love with aviation when she began working at the Ministry of Civil Aviation.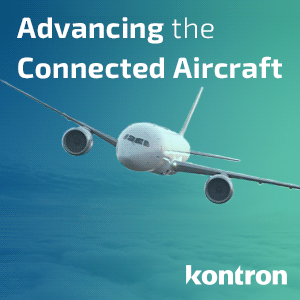 With a passion for both aviation and gender equality, Juneja seven years ago became a founding member of the Indian chapter of the Women in Aviation non-profit, alongside your author. "The throng, pulse and vibrancy of this sunshine sector engulfed me and I worked with a passion and drive to learn as much as I can," she explained to her soul sisters at a Women in Aviation meeting in Delhi.
The organization is dedicated to the encouragement and advancement of women in all aviation career fields and interests. And it provides year-round resources to assist women in the industry and to encourage young women to consider aviation as a career.
Back at ICAO's headquarters in Montreal, there is much work to be done. Last fall, the ICAO Council held a briefing that provided an overview of the threats associated with a digitally connected environment, its implications for the international civil aviation sector, and the development of a credible framework to ensure that aviation-related data is stored, protected, and exchanged in as secure a manner as possible, as explained by the organization.
Work has begun on the International Aviation Trust Framework with the goal of providing an information security framework across aviation, and Juneja's committee is playing a key role in its development.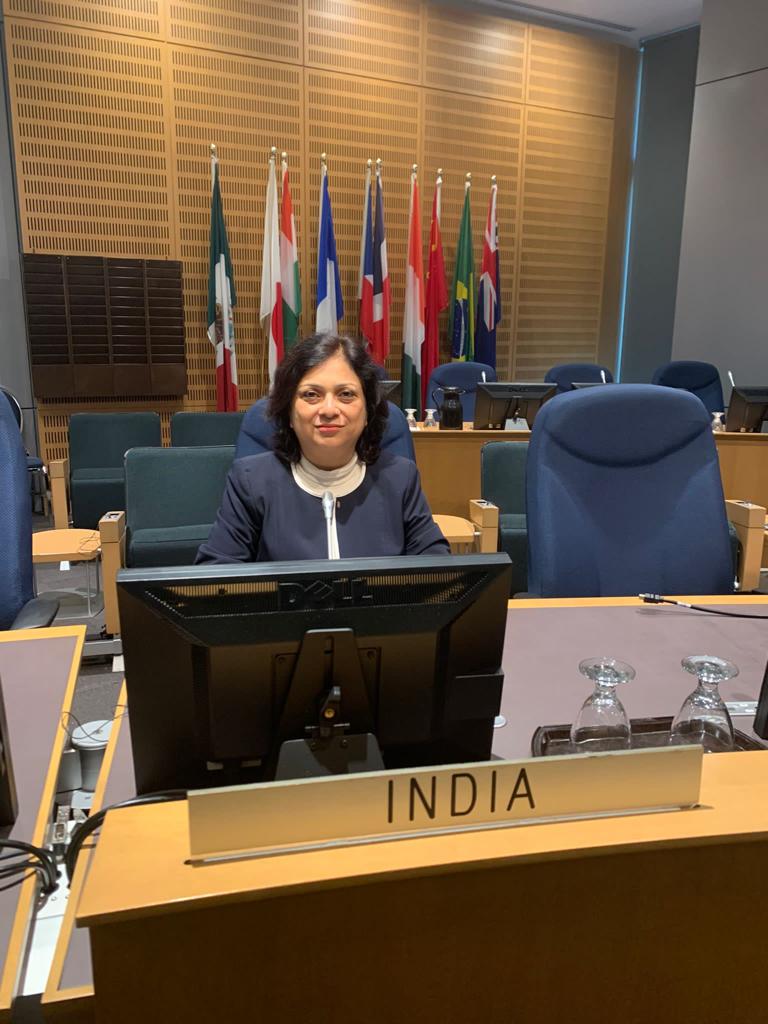 Juneja is heading up the Aviation Security Committee at a time when the Taliban has assumed control of Afghanistan, which in turn has brought drones into focus for her committee. Crafting relevant operational standards and regulation for drones is now on Juneja's radar.
Underscoring the diversity of the group, the committee is also working on defining the rights of passengers at international airports.
Related Articles:
All images credited to Shefali Juneja