Najma Heptulla, Governor of Manipur, one of the seven hilly and remote Northeast states in India bordering Myanmar, is working to attract more women from Manipur to aviation.
Appointed by the President of India, the 77-year old Governor is the chief executive of a state that has substantial control over budgeting and the appointment of officials, as well as a sizable role in legislation.
"Professions should not be gender-specific," said Heptulla before a group of young enthusiastic girls from local schools in Imphal, Manipur's capital. The girls had assembled as part of Girls in Aviation Day, an annual event hosted by Lockheed Martin and the Women in Aviation International (WAI), India Chapter, which is aimed at creating and advancing awareness about jobs in aviation and the skills required to do them – from engineers and air traffic controllers to firefighters, ground handlers, pilots and cabin crew.
"Women and girls should be trained in every field, including those considered the domain of men," declared Heptulla. "The girls here [in Manipur] can do much more if they are given opportunities through training in every avenue in line with the Prime Minister's vision of Beti ki udaan, desh ka swabhimaan (Translated into English – 'Our Daughters in Aviation (are) the Pride of the Nation.)"
In India, Heptulla is responsible for changing gender identifying nomenclature to specify a generic identity for profession and expertise. "We searched all words that alluded to gender in professions. An actor is an actor. An engineer is an engineer. A pilot cannot be called a pilotess. I am a governor. I cannot be called a governess. Perhaps initially the gender-specific identity was given to warn men to be careful of us," she said lightheartedly.
Prior to 1970, women were restricted to serving only in support fields such as flight simulation training, air traffic control and flight attendant. Today they serve as mentors for younger women, noted Heptulla, and can fly commercial airliners and train for the military.
Unconventional Heptulla, with three daughters of her own, has had a vibrant career. An author and one of the longest-serving parliamentarians, she has a doctorate in cardiac anatomy and is a scientist by training. She also taught at the university level. Heptulla was elected deputy chairperson of the Upper House of Parliament four times, and was unanimously elected as the President of the Inter-Parliamentary Union in Berlin, becoming the first woman to hold the position.
Over the years, Heptulla has been a champion of women rights. She was the chairperson of the Conference of Women Parliamentarians of the Commonwealth Parliamentary Association in New Delhi, and worked on awareness about HIV, AIDS and children's rights, especially that of female children. She also served as Minister of Minority Affairs.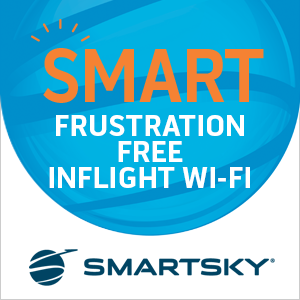 Heptulla's interest in women and aviation is not going away. With her government's focus on regional air connectivity to remote and underserved regions, she was responsible for the first direct flights from Delhi to Imphal. In less than a year, three airlines have started service to Imphal, which is considered a coup for a state that has no road or rail connectivity.
Heptulla has also pioneered a helicopter flying doctor service in the state "to far flung areas" to ensure people can get immediate medical treatment. She speaks of women flying helicopters, which could be a first in her state.
"When I was in the US recently, I complimented the Air India pilot who was a woman for a smooth landing. I wish women wherever they go have a smooth landing in their careers," she told Runway Girl Network, adding: "This is just the beginning of woman and aviation in my state."
Related Articles: