Today's connected cockpits bring a host of benefits to operators, pilots and indeed the passenger experience, as flights can increasingly be optimized with relevant data. But the onus is still on pilots to navigate often-disparate systems to both review and share multiple data sources with fellow crew members and ground operations. That's why Collins Aerospace is launching FlightHub, an electronic flight bag (EFB) application that centralizes these data sources and workflows by collating them into one single stream to the aircraft.
EFBs have been replacing paper manuals on the flight deck for many years. But Collins' FlightHub application takes this functionality a significant step further. Developed for the commercial aviation market but slated to also migrate to the business aviation sector, FlightHub effectively serves as an electronic flight folder that "gives customers fast and easy access to all their flight information, from pre-flight documents, like flight plans and weather information, to post-flight summaries with actual timing and fuel burn reports", said Collins in a statement.
FlightHub customers will also get access to Collins' new Flight Profile Optimization (FPO) solution, which is set for release this year. The first of many FlightHub features, FPO delivers real-time route recommendations throughout a flight to save time and fuel, and ergo help to slash CO2 emissions. Notably, airlines using FPO could see up to a 1% annual savings on fuel, according to the Raytheon Technologies unit.
Runway Girl Network reached out to Collins to learn more. Principal marketing manager Nicole Grainger explained that the new FlightHub and FPO products "are designed to make use of the Collins connected ecosystem and can bring additional value to the airlines when they are deployed with adjacent and complementary Collins' products and services". For instance, they can be easily offered via Collins' own InteliSight product, an avionics-agnostic EFB system which enables tablets to function as electronic flight bags by interfacing with avionics (and for which Collins has secured a range of supplemental type certifications).
FlightHub and FPO "are not, however, dependent upon our ecosystem and can be used independently, ensuring our customers are able to enjoy the benefits of our advanced technologies regardless of their currently deployed aircraft communications," stressed Grainger.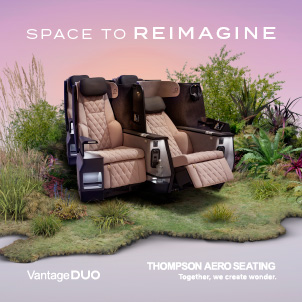 Since all Collins products and applications are designed to support the modern flight deck, including EFB hardware, FlightHub and FPO will naturally operate on all modern tablets in use for pilot EFBs.
"Our first versions are built for iOS, but we will be shortly following up with additional builds based on customer and market requirements," Grainger revealed to Runway Girl Network.
A lot of EFB data can be uploaded and downloaded when an aircraft is parked at the gate, but FlightHub and FPO can connect to the aircraft's IP network to receive real-time updates.
Does Collins expect any of the FPO updates to happen in-flight so that pilots can access real-time weather and optimize flights on the fly – and if so what IFC pipes will be used (cabin connectivity, secure L-band)?
Responded Grainger:
FPO is designed to deliver inflight, en-route updates, enabling flight crews to make the most informed decisions with the most up to date data available. While we can support a non-connected application, we recommend that FPO is connected to off aircraft communications so that the flight crew can be sure that the route adjustments that are suggested are going to deliver the fuel and time saving benefits they expect.

Depending upon the type of updates required FlightHub and FPO can use multiple connectivity methods as required.
FlightHub also supports the integration of airline and third-party applications. "We are working on integrating a number of third-party applications into FlightHub and of course we are also working across our internal portfolio of products and data services to further enhance our connected flightdeck offering," said the Collins executive. That internal portfolio includes FlightAware, a leading provider of real-time and historical flight information and insights, which was acquired by Collins in November 2021, as well as a cadre of other solutions from the firm's new Connected Aviation Solutions business unit.
"We are driven to make life easier for our customers, improving their overall experience with our products and technologies and enhancing our product capabilities with meaningful add-ons and integrations is just one element of that," added Grainger.
Related articles:
Featured image credited to Collins Aerospace.