Airbus has selected two longtime avionics competitors, Honeywell and Thales, to provide the nextgen flight management system for new A320, A330 and A350 twinjets, with service entry planned for the end of 2026. Airlines will have the option to choose either system when ordering their aircraft.
A key part of the European airframer's plan is to link the FMS for these aircraft platforms with non-avionics systems, such as the pilot's Electronic Flight Bag and airline operational control centers. The EFB will access onboard connectivity to deliver real-time weather and other performance-enhancing applications.
But granular specifics are still being thrashed out.
"Airbus plans to include connectivity via an onboard EFB, and Honeywell will be collaborating with Airbus to create and enable connected features and apps, but the exact details of the final product and the approach are to be confirmed," a Honeywell spokesperson tells Runway Girl Network when asked if Honeywell expects that secure L-band satellite services from Inmarsat and Iridium will power the EFB or if there will be an opportunity to talk to the broadband connectivity pipes available to passengers.
A longtime provider of FMS systems to Airbus, Honeywell's press release notes that its new system combines multiple current FMS offerings for the airframer into one single solution for the A320 family, A330 and A350. "Importantly, the new FMS hardware is 15 times more capable than current hardware and enables a path to future enhancements without hardware changes," says Honeywell. A retrofit solution based on the same core hardware and common software is also planned for the A320 and A330.
For its part, Thales notes in a published statement that by linking the new FMS with non-avionics systems, the solution "makes it quicker and easier to analyze flight plan revisions, providing the pilot with the best route and simplifying interaction with air traffic control".
In 2019, Thales unveiled the basis for this nextgen FMS, called PureFlyt, to various media outlets including Runway Girl Network. At that time, management spoke excitedly about the prospect of ultimately using a segregated channel of broadband cabin connectivity to ensure high-bandwidth applications can be supported, but it tempered enthusiasm by noting that a lot of standards and regulatory work still needs to be done before we can even consider such a reality.
Any true safety services, as defined by ICAO, will continue to be transmitted over approved pipes, noted Thales management at the time. Crucially, it said that by combining the integrity of the FMS and the agility and power of EFB flight functionalities, aircraft trajectory can be permanently controlled, adapted and enhanced, resulting in optimized flight, decreased fuel consumption and improved passenger comfort.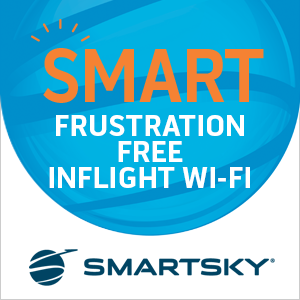 The current FMS on both the A320 series and A330 are understood to be selectable supplier furnished equipment (SSFE) with Airbus standard systems available from Honeywell and Thales.
In an informational brochure about its prior-release FMS systems for Airbus, Honeywell states: "While the core FMS functionality is specified by Airbus, the two offerings from the suppliers do have features and functionalities that differ somewhat. Some differences that exist in the software are attributable to the development programs operating independently and not in lock step, and stem from the fact that one supplier, Honeywell, generally leads FMS innovation activities reflected by the Airbus award of sole source supply to Honeywell for its most recent new aircraft programs (A380, and A350)."
When asked by RGN if there are any notable differences between the new Honeywell and Thales FMS systems for the A320, A330 and A350, and if an opportunity exists for Honeywell to differentiate itself with its nextgen platform, the Honeywell spokesman says: "We are unable to comment on Thales's systems and it is a question best addressed by them."
Though Honeywell has clearly enjoyed strong positioning in the A350 cockpit, Airbus has in recent years turned to Thales for some new kit, for instance selecting the French multinational firm to provide an integrated touchscreen display for the A350 flight deck.
In their latest messaging about developing the new FMS across Airbus types, both Honeywell and Thales each speak about their legacies in providing avionics to Airbus platforms.
"Honeywell has been supplying flight management systems since Airbus' first A300 went into service, and this win will extend our 35-year partnership well into the future," says the aerospace giant.
"More than 6,000 aircraft worldwide are equipped with the current generation of Thales flight management systems," a Thales spokesperson tells RGN. "These systems have clocked up a total of more than 100 million flight hours onboard ATR regional aircraft and A320, A330 and A340 commercial airliners, as well as military aircraft including the Atlantique 2 maritime patrol aircraft, the A400M transport plane, and UH-60V and S-76 helicopters."
Related Articles