A pop-up exhibit on view through 9 March 2021 at Dallas Love Field Airport (DAL) features 3D printed statues of contemporary women working in aviation or aerospace-related fields and includes astrophysicists, a rocket scientist, and an aviation maintenance technician.
The bright orange and hard-to-miss statues on display at DAL were selected from the larger If/ThenSheCan collection of 122 statues featuring contemporary women of all ages and backgrounds working in STEM (science, technology, engineering, and mathematics) professions.
A scheduled exhibit of all 122 statues for elsewhere in Dallas (NorthPark Center) has been postponed until later in 2021 due to COVID-19, so DAL art specialist Rachel Simpson coordinated a pop-up preview exhibition at the airport as part of the Love Field Art Program.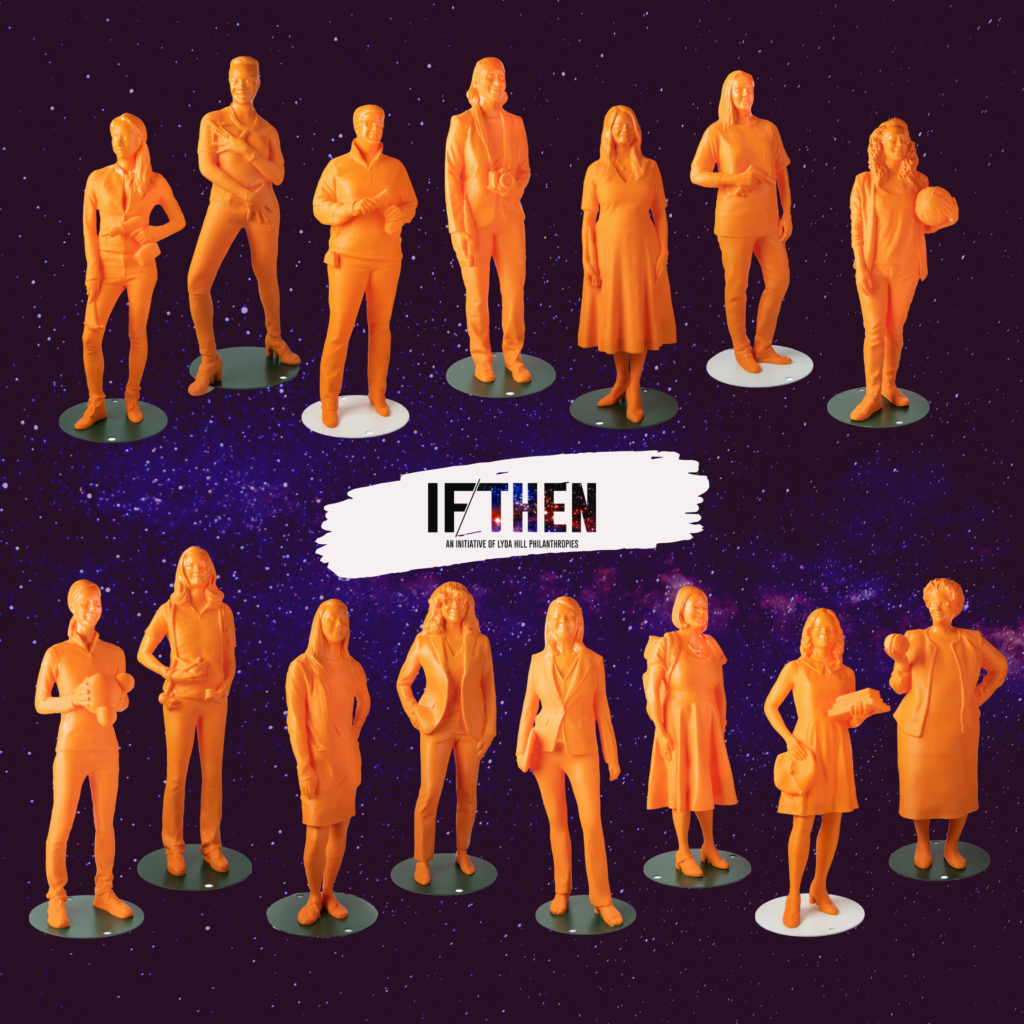 The Dallas Love Field pop-up exhibit features 15 statues from the If/Then series. Ten statues in the secured side of the terminal represent women working in aviation/aerospace professions. Five statues in the unsecured main lobby feature women working in other STEM related career fields.
Here is the full list of the women whose statues are featured in the pop-up exhibition at Dallas Love Field, and their bios can be found at the If/ThenSheCan website.
Adriana Bailey – Atmospheric Scientist, National Center for Atmospheric Research
Charita Castro – Social Science Researcher, Office of the US Trade Representative
Xyla Foxlin – Engineer, Entrepreneur and Nonprofit Director, Beauty and the Bolt
Miriam Fuchs – Telescope Systems Specialist, East Asian Observatory
Joyonna Gamble-George – Health Scientist, National Institutes of Health
Erika Hamden – Professor of Astrophysics, University of Arizona
Kelly Korreck – Astrophysicist, Massachusetts Institute of Technology
Adele Luta – Scientist and Innovator, Oceaneering
Jenn Makins – STEM Educator and Inventor, Parish Episcopal School
Amanda Masino – Biologist, Professor and Research Director, Huston-Tillotson University
Tiffany Panko – Women's Health Researcher, Rochester Institute of Technology
Jasmine Sadler – Dancing Rocket Scientist and STEAM Entrepreneur, The STEAM Collaborative
Nikki Sereika – Aviation Maintenance Technician, Southwest Airlines
Nicole Sharp – Aerospace Engineer and Science Communicator, Sharp Science Communication Consulting
Mary Beth Westmoreland – Vice President, Amazon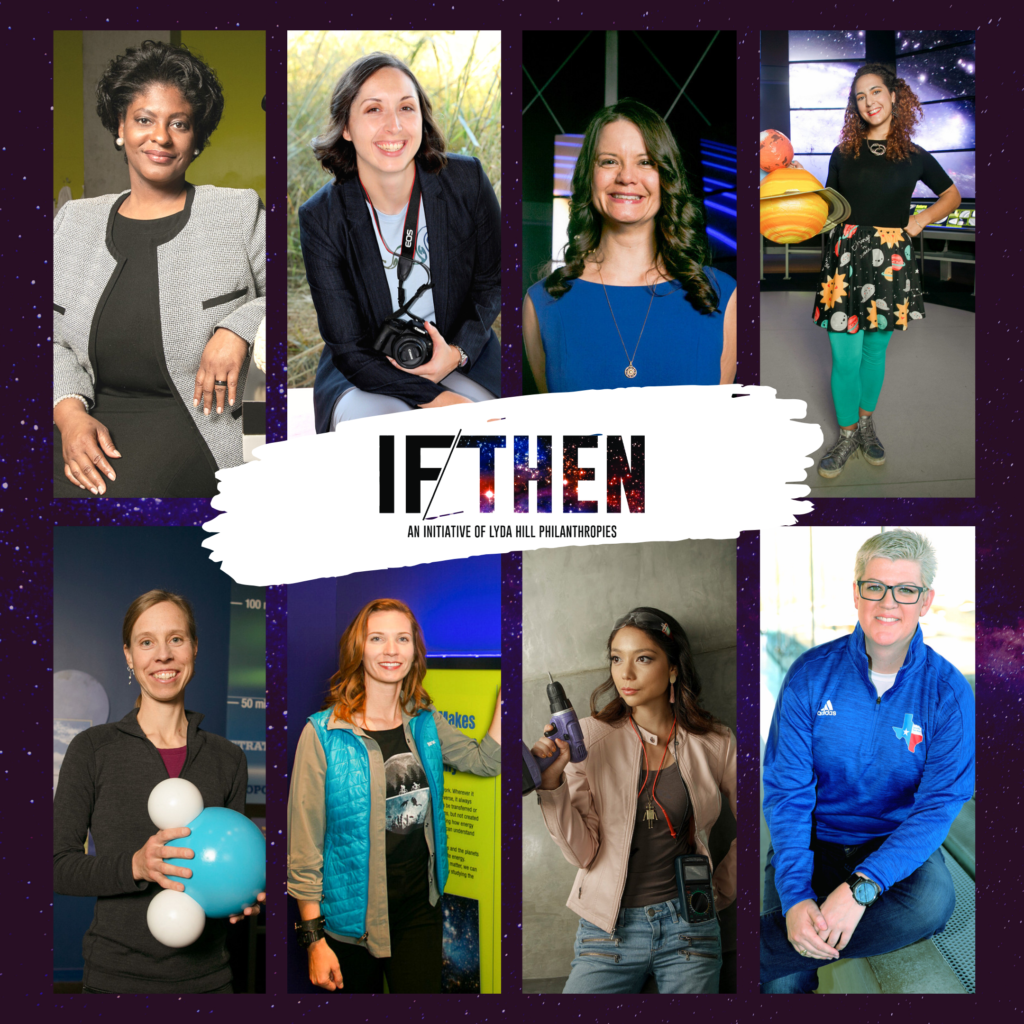 To make each statue, the subject stands in a scanning booth that uses 89 cameras and 25 projectors to generate a 3D image. It then takes a special machine about 10 hours to print/build the full-sized 3D human figure with layers of acrylic gel.
Why statues? 
The larger If/Then project is an initiative of Lyda Hill Philanthropies and is designed to give young girls a look at a wide variety of career options, especially those in STEM careers where women are grossly underrepresented.
The If/Then initiative believes that, 'IF she can see it, THEN she can be it,' and says that the creation and exhibition of the statues "is just one of the ways If/Then is promoting positive portrayals of women in the images young people see in everyday life, hoping to pique their interest in STEM careers."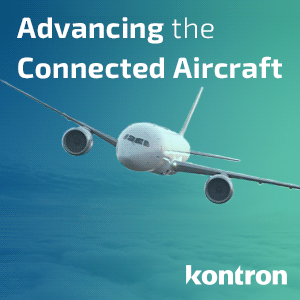 The group notes that the people a society chooses to honor with statues says a lot about culture and values.
Lyda Hill Philanthropies cites a 2016 study led by former Treasurer of the United States Rosie Rios that found the 10 largest US cities publicly display fewer than a half-dozen statues of real women.
"Women make up less than 30% of today's STEM workforce – could there be a connection?" the If/Then initiative asks.
The statues featuring women in STEM professions is their answer: "Seeing is believing. When a girl sees a woman successfully pursuing a STEM career (and having fun!), she is more likely to imagine a STEM career for herself … and perhaps even change the world."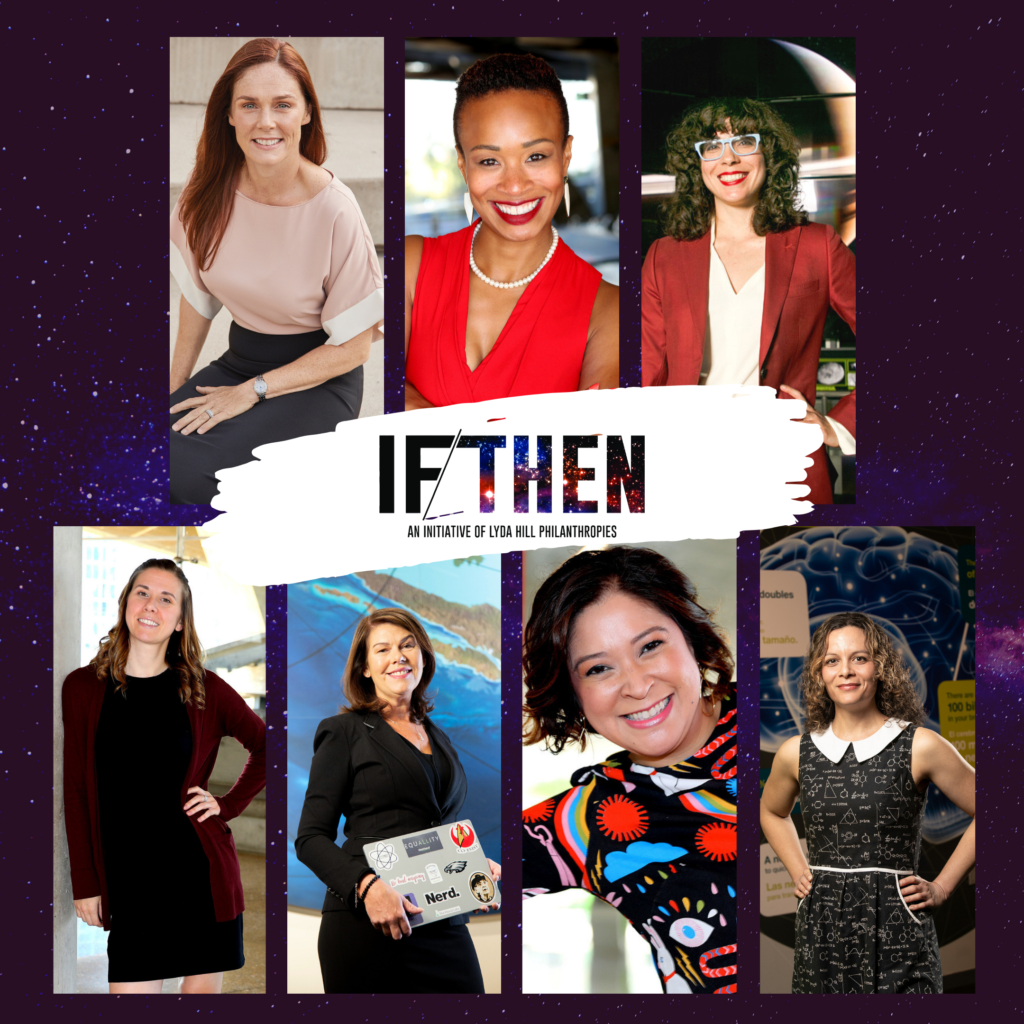 The pop-up If/Then exhibit at Dallas Love Field will run through 9 March 2021. And now that this subset of statues of women working in aviation and aerospace has been gathered, Lyda Hill Philanthropies says it is open to bringing the temporary exhibit to other airports that may be interested.
Related Articles:
All images credited to #IfThenSheCan – The Exhibit.