The first known Native American female engineer and the first female engineer at Lockheed is being honored with a statue of her likeness at the First Americans Museum in Oklahoma City, Oklahoma.
Mary Golda Ross (1908 – 2008) was a citizen of the Cherokee Nation and a brilliant engineer and trailblazer who made lasting contributions to the US aerospace industry. She earned both a bachelor's and a master's degree in mathematics and moved to California at the start of WWII, where she was hired as a mathematician by Lockheed in 1942.
At Lockheed she worked on the twin-tailed P-38 Lightning fighter plane and was a founding engineer of Lockheed's legendary top-secret Skunk Works program. Ross also worked on the earliest designs for interplanetary space travel and flyby missions to Mars and Venus, crewed and uncrewed Earth-orbit flights, and studies of orbiting satellites that could be used for both defense and civilian purposes.  
To honor and memorialize Ross as a "hidden figure" who was a 20th century pioneer for space exploration, a statue of her is being revealed at the First Americans Museum (FAM) in Oklahoma City on 7 February. FAM first opened its doors to the public in September 2021 with a mission of celebrating and creating awareness of the stories of 39 distinct tribal nations that exist in Oklahoma today.
Olay, which supports women in science, technology, engineering, and mathematics (STEM) and is the statue sponsor, worked with the National Air and Space Museum to make sure that the statue is historically accurate.
"The First Americans Museum is a fitting site to honor the life and legacy of aerospace engineer Mary Golda Ross because she attributed her success to her Oklahoma upbringing," says Emily Margolis, curator of American women's history in aviation, spaceflight, astronomy, and planetary science at  the National Air and Space Museum and the Center for Astrophysics | Harvard & Smithsonian in Cambridge, Massachusetts.
"Raised and educated in Park Hill and Tahlequah, Oklahoma, capital of the Cherokee Nation, Ross reflected that 'a firm foundation in mathematics and qualities that came down to me from my Indian heritage' prepared her to work on some of the most important aerospace technologies of the 20th century."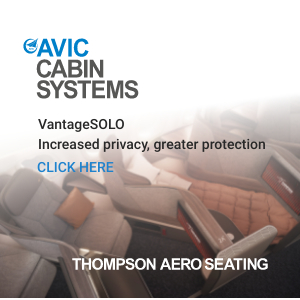 In a statement, the Mary Golda Ross Trust noted that Ross always encouraged everyone to seek education, especially in STEM careers. "This statue will remind the public of what is possible when they believe in themselves and push to break through glass ceilings. As a Cherokee from Park Hill, Oklahoma, Mary broke through societal stereotypes to help pave the way for others to follow." This isn't the first honor for Mary Golda Ross. A portrait of Ross titled Ad Astra per Astra, by Cherokee artist America Meredith, is in the collection of the Smithsonian Museum of the American Indian. 
Ross's image also appears on the reverse (tails) side of the 2019 Native American $1 coin (Sacagawea is on the front). The image of Ross shows her writing calculations, with an image of an Atlas-Agena rocket launching into space in the background and an equation inscribed in its cloud. The US Mint notes that the equation denotes the energy it takes to leave Earth and reach the orbit of a distant planet and represents Ross's important contributions to the space program. 
Ross, who lived to be 99, was also the subject of the Google Doodle on 9 August 2018 – on what would have been her 110th birthday.
Those who click on the Google Doodle can learn more about this accomplished woman and read this comment from her nephew on his aunt's legacy:
A proud Cherokee woman and the great-great granddaughter of Chief John Ross, Mary is an excellent role model for young women and American Indians everywhere. Her accomplishments are a testament to her determination and love for education. Our hope as a family is that her story inspires young people to pursue a technical career and better the world through science.
Related Articles:
Featured image credited to Erin Silber Photography