Fast-growing global inflight connectivity standards group, Seamless Air Alliance can now boast a membership roster that includes the two biggest commercial airframers in the world. Boeing has signed on as a member, joining what is rapidly becoming a 'who's who' in industry, including founding members Airbus, Delta Air Lines, OneWeb, Sprint and Airtel.
A raft of other airlines and manufacturers have become members of Seamless in recent months, including US carriers Alaska Airlines and JetBlue, and aero giants Panasonic Avionics and Safran, as reported by Runway Girl Network in February. IT company Riverbed Technology has also joined as a new member, Seamless revealed in a statement.
All in, the alliance now counts many big names in technology, communications, and aerospace as members. That's incredibly meaningful given what Seamless proposes to do.
The group's broad mission is to "bring industries and technologies together to make the inflight Internet experience simple to access and delightful to use". That includes enabling passengers to use their devices onboard in a seamless way, ensuring, for instance, that they can connect without login or credit cards as enabled by their current mobile operators.
SITAONAIR and AeroMobile, now both members of Seamless through their respective parents SITA and Panasonic, have provided inflight mobile connectivity for many years, and forged partnerships with telcos around the globe to support their services. Passengers who connect in this manner are charged by their cellular service providers as part of the monthly billing cycle.
"What we're doing is more than just that, so we're looking at every piece of the puzzle here. We're drawing in the vendors. We're looking at basically a redo," Seamless CEO Jack Mandala previously explained to RGN. "So many airlines that we speak to got into initial IFC deployment without really knowing what's important. They've learned a lot, that's why they want to participate in Seamless – to make sure the hooks are there [and to] ease maintenance."
In the alliance's view, the 5G passenger experience of tomorrow requires plug-and-play standards that can be adopted industry-wide today. On that front, the group has been extremely busy, with its fourth release, the Seamless Release 4 (SR4) toolkit, expected to drop during the first half of this year.
SR4 is effectively a "toolkit for the industry so airlines and suppliers are talking the same language" including industry-agreed measures, an IFC design feature checklist, and in-service agents for assessing what's going on, and "airlines want to use that in their RFPs", said Mandala. So in short, some RFPs for inflight connectivity will reference SR4.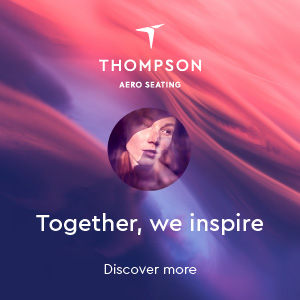 Prior standards work saw Seamless establish a modular platform architecture for inflight connectivity, define the information provided by each network component, and define an automatic control system that compares QoS, QoE, and user experience measures against an acceptable IFC product performance level. Any difference is used to adjust network resources to achieve the desired IFC experience, with minimum resources, in a closed-loop manner.
David Scotland, principal product manager for inflight entertainment & connectivity at Alaska Airlines in a statement said: "Our guests are returning to our flights with the expectation that they'll be able to complete the same tasks they do on the ground while in the air. At Alaska, we're passionate about continuing to elevate the guest experience and excited by the work Seamless Air Alliance is doing to help push the industry ahead and set end-user standards of performance versus the more primitive hardware-based metrics that ignore the end-user's expectation."
Mandala said the group is particularly excited to have new airline members. In addition to Alaska, JetBlue and Delta, the following airlines and airline groups are members: Aeromexico, Lufthansa Group, American Airlines, Virgin Atlantic, IAG Group, Air France, GOL, and Etihad Airways.
"Ultimately, it is the airlines who will carry the torch for the implementation of any global standards for inflight connectivity," said Mandala. "The Seamless Air Alliance is where industry players come together to drive the metrics and standards needed to deliver on the connectivity experience passengers have been craving."