Leading space consulting and market intelligence firm Euroconsult has released its annual "Prospects for Maritime Satellite Communications" report, which shows that despite the prolonged COVID-19 pandemic and its associated impacts, 2021 was still a positive year for the global maritime satellite communication market.
However, some segments, according to the report, were more resilient to the pandemic shocks than others. The merchant sector, which represents the largest connectivity market with more than 240,000 terminals at the end of last year, helped keep afloat the Maritime VSAT service revenues, by generating almost half of the $655 million earned last year.
Still feeling the pressure of lengthy restrictions on international travel, ferries and leisure ships have yet to reach their pre-COVID potential. Nonetheless, large cruise vessels, and more than 60% of passenger cruises, managed to resume service last year; a feat that helped lead to an increase in active VSATs by 32% to 31,100 terminals when compared to 2020. MSS terminals on the other hand fell substantially short with increases of less than 1%.
But the tide is turning. The demand for new antenna installations remained strong, so too did the development of new and upcoming NGSO constellations. Predicted to capture half of the market for leased capacity by 2031, NGSO is now likely to make an impact in the market in 2022. Anticipated to be limited to northern latitudes and to the fixed rigs/offshore segment after initial deployment, these constraints are expected to give way to more widespread use as the decade progresses.
Meanwhile a relatively stagnant 2020 gave way to a surge in service provider activity in 2021, as restructuring, along with mergers and acquisitions led to a number of consolidations, showing that business is slowly returning to normal. Indeed, the past two years have seen major corporate events and restructuring actions leading to a significant reshaping of the ecosystem.
Overall, last year brought a positive cheer to the maritime market after a two-year uncertainty brought about by the pandemic; data connectivity needs across the maritime market have settle on an accelerating trend favoured by a greater reliance of end-users to data-centric applications, therefore opening new opportunities for the market.
"It has been a tricky couple of years for the Maritime Connectivity market, however we are beginning to see a rise in bandwidth demand, as well as increases in revenue, and terminal manufacturing," says Vishal Patil, Consultant at Euroconsult and editor of the report. "There is still a long way to go to reach pre-pandemic levels, but with competition getting stronger, the premise of new NGO constellations and with service providers remaining actively invested in the development of value-added services, the outlook for the global maritime market is a positive one."
For more key metrics and historical and current trends, Euroconsult's "Prospects for Maritime Satellite Communications" provides the most complete analysis of the maritime market to date.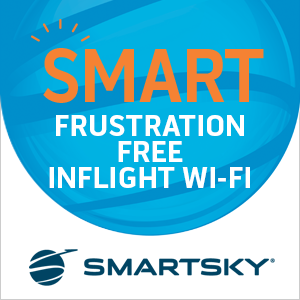 Covering five subsegments of the maritime market and detailing forecasts to 2031 per region and technology, the report contains updates on the continued COVID-19 impacts, as well as a review of NGSO constellations, the harmonisation of addressable market sources and a review of the MSS market. It is available now and can be ordered from the Euroconsult shop.
About Euroconsult
The Euroconsult Group is the leading global strategy consulting and market intelligence firm specialized in the space sector and satellite enabled verticals. Privately owned and fully independent, we have over thirty years of experience providing first-class strategic consulting, developing comprehensive market intelligence programs, organizing executive-level annual summits and training programs for the satellite industry. We accompany private companies and government entities in strategic decision making, providing end-to-end consulting services, from project strategy definition to implementation, bringing data-led perspectives on the most critical issues. We help our clients understand their business environment and provide them with the tools they need to make informed decisions and develop their business. The Euroconsult Group is trusted by 600 clients in over 50 countries and is headquartered in France, with offices in the U.S., Canada, Japan, Singapore, and Australia. www.euroconsult-ec.com
Featured image credited to Euroconsult