With demand for air travel surging in a big way following years of Covid restrictions and network contraction, Norse Atlantic Airways is looking to capture the low-cost longhaul transatlantic market that Norwegian Air facilitated not so long ago. Initiating ticket sales this week, Norse's launch routes, based out of Oslo, come as a little bit of a surprise as they deviate from the new entrant's original plans.
Norse had earlier indicated it would serve New York City at Stewart International Airport in Newburgh, New York; and the Los Angeles area at Ontario International Airport. It will instead operate directly to the major airports in those cities, JFK in New York and LAX in Los Angeles. While operating to JFK and LAX likely comes at a higher cost to the airline, the potential pool of passengers to capture is significantly higher. This change is in addition to previously announced routes to Fort Lauderdale and Orlando (MCO) in Florida.
The carrier will offer a two-cabin experience. Introductory economy one-way fares from New York bottom out at $129 for a bare bones experience with only a single small carry-on item and range up to $399 for a fully featured economy ticket with a carry-on bag, checked bag, seat selection, priority boarding, refundability, and a meal. The premium cabin fare ranges from $349 to $619 for all the bells and whistles including a wider seat with 35% more legroom
Passengers opting for the more bare bones economy fares will find a slew of available extras to add throughout the booking process, but they don't come cheap. A standard checked bag on the JFK-OSL route comes in at $70, a single meal is offered for $30, and a $10 fee applies to passengers who do not check-in online. Booking a more inclusive fare seems like the obvious move to make for those who want amenities.
If this all sounds like the Norwegian of old to you, well, you wouldn't be wrong. Norse will launch service using the very same Boeing 787-9s that were once operated by Norwegian. Economy passengers will find the standard 3-3-3 seating layout with approximately 31 inches of pitch.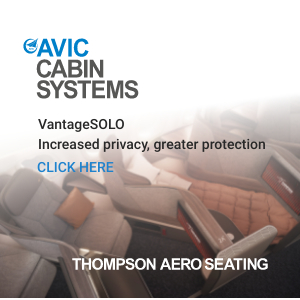 Up in the massive 56-seat premium cabin, passengers will find deep cradle recliners in a 2-3-2 configuration. The premium seats offered by Norse are roomier than the premium economy seats offered by most competing airlines, so the value proposition is strong for price sensitive passengers.
Passengers at all seats in both cabins will have access to AC power outlets, USB ports, and Panasonic Avionics inflight entertainment screens.
"Enjoy the latest movies and TV shows on-demand in every seat. Explore new releases, or relax with old favourites — there's something for everyone on board, from family fun, to comedy, action and more," says the airline on its website.
While most of Norwegian's 787s had Wi-Fi provided by Collins Aerospace operating on the Inmarsat Global Xpress (GX) satellite network, Norse's updated site makes no mention of activating this system.
Where Norwegian could also count on connecting traffic throughout Europe to feed its longhaul operation, Norse will not offer any connecting services. Only time will tell if this plan will be a profitable success, but history says it will not be an easy task.
Related Articles:
Featured image credited to Norse Atlantic Airways