The road to Norwegian offering Inmarsat's GX Wi-Fi connectivity service has been long and winding. First announced as an unnamed customer way back at the September 2016 APEX EXPO and then eventually quietly revealed by Inmarsat in an unrelated press release and discussed by Collins Aerospace (then Rockwell Collins), Norwegian is finally ready to flip the switch on its long-awaited service for its longhaul international flights.
The service, as supported by GX reseller and integrator Collins, will come online today aboard G-CKWP, a Boeing 787-9 delivered in late December of 2018. The first 737 MAX aircraft with GX will follow upon delivery of a new aircraft in mid-January. Norwegian expects to have "more than 50 percent" of its 787-9 fleet online by 2020, taking five additional new airframes in 2019 while retrofitting the balance. The eight 787-8 aircraft currently in Norwegian's fleet are not mentioned in a press release issued today. Although all of Norwegian's 737 MAX and a bulk of its 787-9 aircraft have been delivered directly from Boeing with the telltale satellite antenna hump, it is all but confirmed that these radomes were in fact empty.
Norwegian remains one of the few airlines in the world to offer Wi-Fi completely free of charge, and has done so for years on its European-based 737NG fleet. The service, powered by Global Eagle's Airconnect Ku-band connectivity system, is available on all of the airline's 737NG aircraft, including the new Argentina-based subsidiary, but tends to suffer from slow speeds and is not practically capable of streaming video such as Netflix or Hulu. However, Global Eagle has promised near-term enhancements.
In offering a free tier of GX connectivity, Norwegian becomes the only airline to do so on transatlantic routes.
Crucially, the free tier will be capable of web browsing, social media, email, and messaging. This is a departure from the emerging trend of offering a free base level plan that is limited to messaging applications such as iMessage and WhatsApp. In comparison, Delta offers free messaging on its Gogo-equipped flights, while Aer Lingus recently announced it will offer 20MB of free messaging to economy class passengers via its Panasonic eXConnect Ku-band connectivity system.
Norwegian will also begin offering a new premium level of service via GX, which it says will unlock streaming video capabilities for sites such as Netflix and YouTube. Pricing of the premium service is a little unorthodox, coming only in a three-hour bucket for $14.95 US, with no full-flight plan being offered. Norwegian says the premium plan pricing may change over time as it analyzes usage based on route, seasonality and market.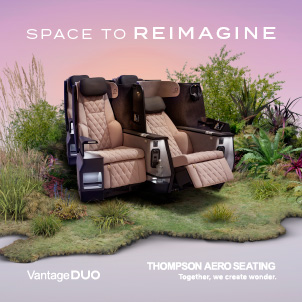 Offering free Wi-Fi to a fully loaded 787-9 with 344 passengers on board will not come without challenges, however. While Inmarsat's GX network is technically capable of delivering a stable experience, Norwegian will have to pay up to ensure that it will actually receive that level of service.
It is no secret that Norwegian has been facing significant financial difficulties recently, and paying for all of those megabits will add up quickly.
The only thing worse than not offering Wi-Fi at all is offering Wi-Fi that does not meet passenger expectations, so Norwegian (or another party) will have to be willing to fork over the cash to make the system work as promised. In a 2017 interview with Runway Girl Network, Emirates divisional vice president customer experience, inflight entertainment and connectivity Patrick Brannelly said the airline spent $20 million connecting passengers with its free/low-cost model, albeit with a much larger fleet than Norwegian.
Related Articles: