Cruising in early 2022, just as Omicron broke? You've got to be insane, right? That's what everyone told your author, who decided to go ahead with a Caribbean trip sailing from Florida after consulting the precautions and protocols. As it turned out, the cruise ship showed that it takes safety seriously, with pre-departure testing, masks indoors, quarantine protocols, and a variety of changes to the experience.
As the aviation industry looks to accelerate out of the COVID-19 pandemic, there are many lessons to draw from cruise lines, referring specifically to Royal Caribbean, the line on which this trip took place.
First up: digitalisation. Everything was online and in the cruise line's app, from checkin to pre-verification of vaccine certificates, to the cruise line-approved online proctored antigen tests, to information about the passenger experience.
By contrast, precisely none of the flights on TAP Air Portugal to get to Miami had pre-checkin digital verification of anything whatsoever. This kind of digital verification has been very spotty and inconsistent across airlines, and this is certainly somewhere that improvement is direly needed. Is there a coordination role for airline alliances or IATA here?
Non-hospitality processes on board have dramatically changed too. The muster drill, where passengers learn about safety and security, was entirely app-based apart from checkin at the assigned lifeboat station before departure. In the age of showy airline safety videos, many of questionable safety merit, is it now time to offer this as an option?
Clear expectations were set pre-travel about safety protocols and testing requirements. To an extent this is an easier ask on cruise lines given that they control the entire environment from port to ship, but with all the information airlines hold it really is befuddling that they're not better at giving correct, targeted information. 
By contrast, TAP's testing requirement information tool gave wrong information about the tests required for the return flight. The checkin staff at Miami's approach was, to paraphrase, "oh yeah, this happens all the time for connections, testing center is down the hall, and it's only $79". That this known issue wasn't fixed was very frustrating, especially for a connections-focussed airline.
Crucially, though, key cruise service elements were maintained and, where necessary, adapted.
Unlike hotels, many of which have cut housekeeping costs by servicing rooms once every three nights and citing COVID-19 as a reason, housekeeping onboard was maintained, although guests needed to be out of their room: fair enough.
More than just clear expectations for certain things, though, was a clear expectation of uncertainty. Cruise lines have always had it in their passenger contracts that skipping or changing ports is a possibility, but the line was clear and consistent in its messaging that travel at this point in time simply comes with an amount of uncertainties.
For those for whom those uncertainties were too much between booking pre-Delta in summer 2021 and peak Omicron in early 2022, travel credit was on offer. Indeed, the line cancelled the cruise on which we were originally booked a week out, offering a full refund or 125% credit. Fortunately our agent managed to rebook us on another cruise at the same time instead, but the offer was a generous one.
The cruise line was operating full refunds for an entire travelling party if even one person tested positive for COVID-19 in the fourteen days prior to departure.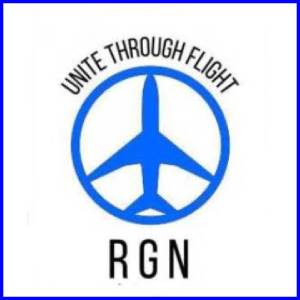 Moreover, onboard, if a passenger tested positive there were plans for isolation cabins (that did not involve being stuck in a lavatory for the rest of the trip) and close contacts quarantined in their own cabin for 24 hours post-exposure before being tested.
Pro-rata credits for any isolation or quarantine time were proactively offered. Airlines are still inconsistent in their offerings here.
All of this combined gave the reassurance needed to depart, cruise and return feeling confident in both the work being done by the cruise line and the protocols for other passengers.
As aviation looks to synthesise the lessons learned in COVID-19 so far — for future variants or other crises — it could do well to look to the sea.
Related Articles:
Featured image credited to John Walton