US President Joe Biden has issued new COVID-19 testing requirements for inbound international air travelers in an effort to curb the spread of the Omicron variant which has been detected in multiple states.
From 6 December, all air travelers two years of age or older with a flight departing to the US from a foreign country must show a negative COVID-19 "viral" test result taken no more than one calendar day before travel — regardless of vaccination status or citizenship. Individuals who have recently recovered from COVID-19 may instead travel with documentation showing proof of recovery in the past 90 days, before they board their flight.
Previously, vaccinated travelers had to show a negative COVID-19 test result taken within 72 hours of flying. (Foreign nationals must be vaccinated to enter the country.)
According to the US Centers for Disease Control and Prevention, a viral test can be either an antigen test or a nucleic acid amplification test (NAAT). And the test "must be authorized for use by the relevant national authority for the detection of SARS-CoV-2 in the country where the test is administered".
While stringent, the new rules shortening the COVID-19 testing window are not as harsh as some industry observers had expected. For instance, many travelers are breathing a sigh of relief that rapid antigen tests — which are less expensive than PCR tests — will continue to be permissible for inbound air travelers and that post-travel testing and quarantine hasn't been mandated. However some travelers are concerned about whether they'll be able to get their test results back in time to travel.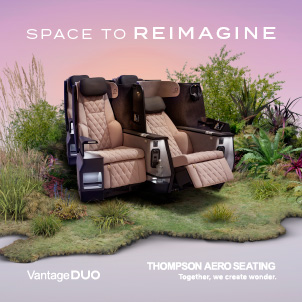 Notably, if a traveler's itinerary sees them arriving to the US via one or more connecting flights, the test can be taken "within one day before the departure of the first flight", says the CDC.
However, warns the agency in its guidance, "[I]f you planned an itinerary incorporating one or more overnight stays en route to the US, you will need to make sure your test is not expired before your flight that will enter the US. You do not need to be retested if the itinerary requires an overnight connection because of limitations in flight availability."
The US is also extending the requirement for all travelers to wear a mask on airplanes (whether flying domestic or internationally) as well as aboard rail travel, and public transportation through 18 March 2022. "Fines will continue to be doubled from their initial levels for noncompliance with the masking requirements – with a minimum fine of $500 and fines of up to $3,000 for repeat offenders," notes the Administration.
Related Articles: