Roughly eighteen months after implementing a vaccine requirement for non-US travellers, the United States will drop its mandate beginning 12 May. The move has been welcomed by certain lawmakers, industry associations, and unvaccinated travellers around the world. And closer to home, many hope that cross-border tourism will increase as unvaccinated Canadians finally get to enjoy the same privileges as unvaccinated Americans, who have been permitted to enter Canada for several months.
"For over three years now there have been barriers to cross-border travel. It has kept families apart and impeded economic recovery. While long overdue, this last lifting of pandemic restrictions is certainly welcome news and critically important as we seek opportunities to encourage a robust cross-border exchange that delivers shared prosperity," said Congressman Brian Higgins for New York's 26th district, after the Biden-Harris Administration announced that the requirement would be rescinded.
Congresswoman Elise Stefanik, who serves New York's 21st district, noted: "With the Covid national emergency finally ending and this vaccine mandate lifted, communities throughout Upstate New York and the North Country can return to the freedom of uninterrupted travel across our Northern Border."
The International Air Transport Association in a statement shared on Twitter said it welcomes the US government decision "acknowledging that the pandemic is over and ending the unnecessary Covid-19 vaccine requirements for arriving foreign visitors effective at the end of day, 11 May."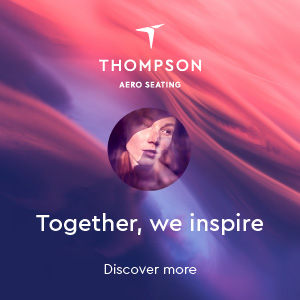 Much of the world moved to curb travel in March 2020 due to the Covid-19 pandemic. And international travellers grew accustomed to pre-arrival testing and, in some countries, quarantining on arrival.
As Covid-19 vaccines became available, and in sync with many other nations' response to the crisis, the United States on 8 November 2021 announced that foreign travellers must show proof of vaccination against the virus in order to gain entry. The US government did, however, carve out some exceptions, including for persons on diplomatic or official foreign government travel, persons whose entry would be deemed in the national interest, and children under 18 years of age, among others.
"While vaccination remains one of the most important tools in advancing the health and safety of employees and promoting the efficiency of workplaces, we are now in a different phase of our response when these measures are no longer necessary," the Biden-Harris Administration said on 1 May.
It explained that its vaccination requirement for certain international travellers was aimed at slowing the spread of new variants entering the country and allowing the US healthcare system time to effectively manage access to care if faced with an increase in cases and hospitalizations.
In waiting until 12 May to drop its vaccine requirement, the US is largely an outlier among many of its allies. For instance, the UK ended its vaccination requirement for travellers in January 2022. And its requirement that unvaccinated adults show a negative Covid-19 test before entry was removed in March 2022. In July 2022, Australia stopped requiring proof of vaccination as a condition of entry.
The USA's neighbour to the north, Canada, lifted its vaccine requirement for travellers in October 2022. By December, the EU had softened its own recommendations to member states, urging them not to impose restrictions on travel.
Even China has permitted entry to unvaccinated visitors since early this year, with China-bound travellers required to take a nucleic acid test for Covid-19 within 48 hours before boarding, and show a negative result.
There are still some thorny post-pandemic questions to be asked of nations around the world, including whether individuals with severe allergies or valid medical contraindications to the vaccine were always treated fairly. Some travellers have been in an unenviable travel limbo for years.
But, as the saying goes, nature is healing.
And, as we enter the endemic phase, the World Health Organization's director-general Dr. Tedros Adhanom Ghebreyesus stated today: "Yesterday, the Emergency Committee met for the 15th time and recommended to me that I declare an end to the public health emergency of international concern. I have accepted that advice.
"With great hope I declare Covid-19 over as a global health emergency."
Related Articles: 
Featured image credited to istock.omc/anouchka