Over the last decade, animal relief areas have become a common amenity offered at US airports. Most travelers likely never give these areas anything more than a passing thought, but they can be a godsend for service animal handlers like myself.
While animal relief areas may seem like a simple nice-to-have, the reality is that US federal regulations require airports to offer these amenities. Airlines, in conjunction with airports, have been required to offer escorts to service animal relief areas since 2009. Airports serving more than 10,000 passengers have been required to offer this facility behind security since 2016.
Elsewhere, airports are stepping up to meet the need. For instance, two new service animal relief areas at Australia's Perth Airport, one in Terminal 1 and one in Terminal 4, are now making it easier for passengers traveling with an assistance animal.
"When people with service animals travel, they are obviously keen to ensure that their animal is cared for in the best possible way, whether that be pre- or post-flight. The locations of the new facilities have been chosen to allow quick and easy access, particularly while waiting on baggage or following the check-in process," said Perth Airport's Chief Commercial Officer Kate Holsgrove in a statement.
From my experience in the US, pre-security animal relief areas are almost always outdoors. These are usually located right outside exit doors and can vary from a simple grass or dirt area to what could legitimately be considered a small park.
My home airport, Phoenix Sky Harbor, has designated areas outside of both terminals as well as near the East Economy and 44th street SkyTrain stations. Many smaller airports have easily accessible areas near the terminal buildings, such as the grassy median I've used in the parking lot of Jack Brooks Regional Airport near Beaumont, Texas.
Post-security relief areas, by contrast, tend to be indoors. These usually consist of a patch of fake grass, often with a faux fire hydrant on it, alongside a sink and cleaning supplies. While post-security, indoor pet relief areas are convenient and keep handlers and their animals out of the elements, they are often located in small, poorly ventilated rooms and smell like urine.
Exceptions I've seen include Charlotte Douglas, where the relief area I was escorted to while connecting to another flight had no discernible smell. I've also used an outdoor area post-security at John Wayne Airport consisting of fake grass on concrete.
While post-security relief areas are incredibly useful, they could certainly be improved. First, something really should be done about the smell. While it usually doesn't bother me for the brief time spent in one of these areas, it could be a real problem for people who are more sensitive to strong odors. While more outdoor post-security relief areas would seem like the obvious answer, the climate in many parts of the country would make that a less than ideal solution. Something as simple as better ventilation in these small, enclosed areas would go a long way.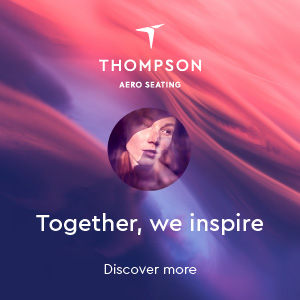 The other issue, especially for larger airports, is that requiring only one relief area per terminal really isn't enough. This can make for long, out-of-the-way treks for connecting passengers looking to give their animals a break between flights.
As an example, Phoenix Sky Harbor has two relief areas in Terminal 4 to serve seven (soon to be eight) concourses. The northern side of the terminal, serving American and international airlines, has approximately 15 gates per concourse while the south side, serving Southwest, has eight to ten gates each. A passenger coming into either the higher-numbered A or C gates in the terminal would have to walk from their concourse and past another before arriving at one of the concourses with a post-security animal relief area, then potentially walk all the way back depending on which gate their connecting flight is leaving from. This adds a lot of extra time and distance to someone's connection, creating potential issues for those with a tight connection or mobility issues.
Since I was paired with my guide dog in 2017, I don't have any experience with navigating an airport with a service animal before regulations requiring relief areas came to pass. However, I can recognize how much more difficult it would have been to travel with one before these regulations. In a spirit of continuous improvement, I would encourage airlines and airports to look at ways to make it even better in the future.
Related Articles:
Featured image credited to istock.com/mauinow1