Flying to Europe right now feels like it is fraught with uncertainties. The rules for entering the UK and EU member states can change quickly, adding to some of the confusion. But I felt ready for the challenge.
Having been vaccinated, my partner and I were eager to experience our first international trip since COVID-19 was named a global pandemic.
I booked our flights on British Airways from Los Angeles International Airport to Barcelona, Spain via London Heathrow. Leaving on a Saturday evening in late June from LAX proved to be a great choice, as we managed to escape the long lines, confusion and circle of hell-type torment that often accompany trips from this international hub. Alas, many restaurants and retailers were closed, a stark reminder that things have not yet returned to normal.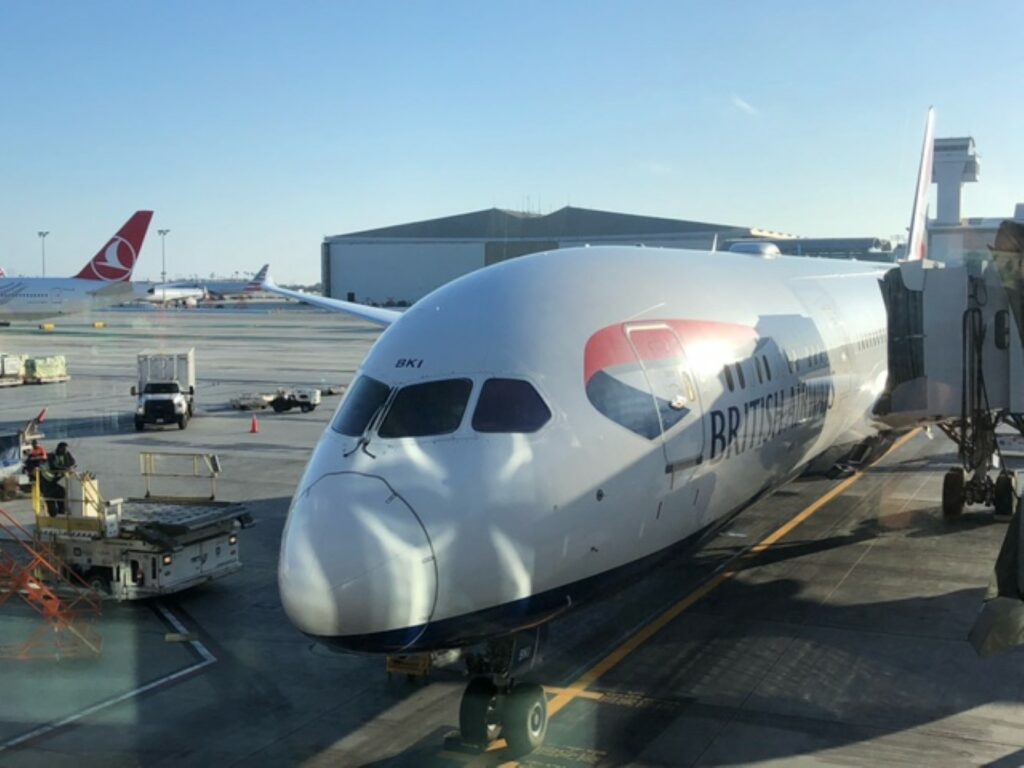 In order to land in the UK, travelers need to fill out a Passenger Locator Form up to 48 hours before arrival. This is a very straightforward online form, accessed at GOV.UK. Once filled out, a document with a QR code is generated, and you can either print it out or have it emailed, saving it on your phone. You are also required to have a negative COVID-19 test, taken in the three days before your departure. You must take the test even if you've been vaccinated.
Landing in Spain requires a similar document with a QR code provided by the Spanish health authorities (Spain Travel Health, spth.gob.es) and this too can be printed out or shown on your phone. In recent days, Spain stopped requiring proof of vaccination in order to enter, but we brought along our vaccine cards just in case.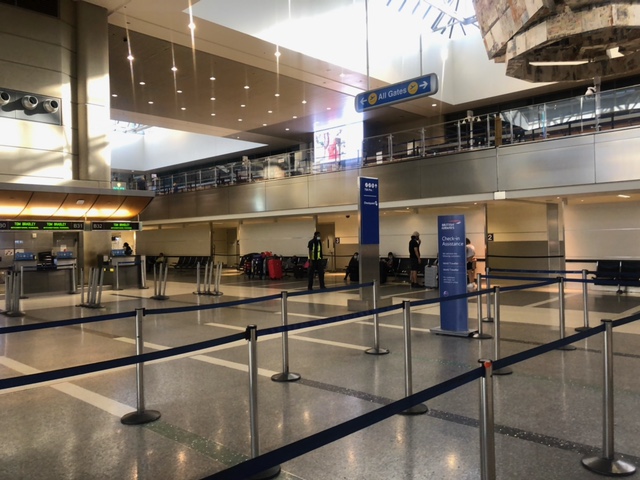 Interestingly enough, the only time we had to show our UK Passenger Locator Form and our negative COVID-19 test result was to the check-in agent at LAX. When we arrived at London Heathrow we did not need to show any of the documentation — not even the negative test. It was not even a conversation!
We thought perhaps we would be required to produce the document in order to board our flight to Barcelona, but nobody checked. On the Heathrow-Barcelona flight, an attendant did have us fill out one additional form, which asked us the same questions as the form found on the Spanish health website. When we arrived in Barcelona, nobody asked for that additional form! But we did pass through a health checkpoint where they scanned the QR code.
And that was it. For all the stress and worry about having the right documents, the only person who seemed to pay any attention was Laurence, the friendly check-in agent at LAX.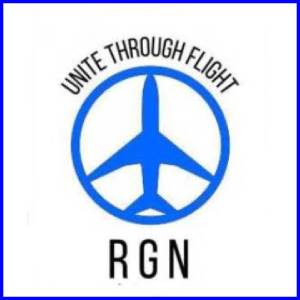 The most stressful part of our journey was the night before our departure date. I was checking into our British Airways flights by providing the standard passport numbers, but, lo, a message popped up saying we didn't have sufficient documents to fly to our destination. I was directed to the IATA website and submitted all our travel information again. And again, I was told we did not have sufficient documentation to fly on this trip. What? I had done all the research, followed all the rules, filled out all the paperwork. It turns out that IATA had outdated information about Spain on its website, and was telling travelers they couldn't enter until 30 June. When I called British Airways the next morning, they told me we were all checked in and good to go.
The British Airways flight to London Heathrow was, at most, half full. We sat in the front row of the World Traveler Plus cabin, sharing the space with only three other travelers. We arrived at London Heathrow at 4pm on the Sunday. The airport facility was quiet, and certain shops and restaurants were still closed. Starbucks was closed, but duty free was open.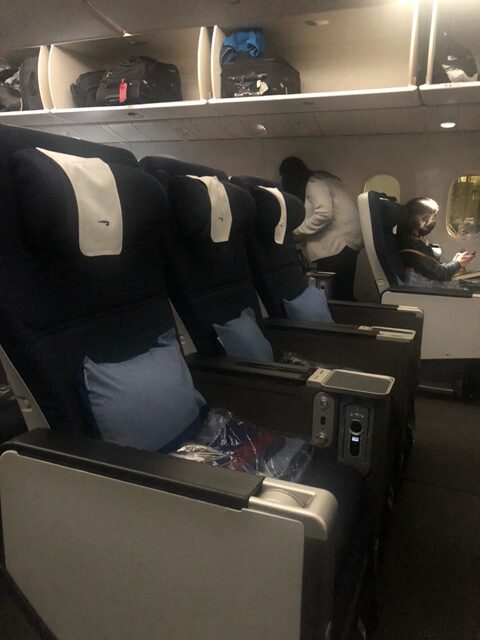 Overall, the trip from Los Angeles to Barcelona via London was easy. Short lines, limited travelers, and half-empty planes. Though the latter is not an ideal way to get the airline industry back on track or to help countries recover from the pandemic, it sure does make for an enjoyable airport and flight experience.
The key for traveling to Europe right now is to do your research, fill out the correct forms, and get a COVID-19 test if applicable for your desired destination and then remember of course to bring all those documents to the airport. Be prepared…just in case.
Related Articles:
All images credited to the author, Bridget Kirby