Collins Aerospace, a Raytheon Technologies business, is increasing the operating efficiency of inflight services, enhancing passenger experience and reducing cabin touchpoints with its new Electronic Cabin Bag (eCB) Solution. Now available to airlines across the globe, eCB digitalizes and automates cabin crew tasks while enabling passengers to use their personal electronic devices for inflight shopping and service requests.
By digitizing documents, inflight processes and inflight inventory, the eCB solution puts the information that the cabin crew needs to better serve passengers on a single device, replacing traditional paper-heavy processes. The solution also eliminates the need for passengers to touch high-traffic call buttons.
In addition, eCB enables airline passengers to access real-time onboard inventory of food, beverage and inflight shopping at any stage during the flight, with the knowledge that what is being shown to them is what is available to purchase. eCB is further enhanced when the aircraft has a satellite connection to enable real-time credit card payment verification — reducing the levels of fraudulent transactions.
"eCB gives airlines a boost in efficiency and ancillary revenue while simultaneously helping their passengers and crew feel confident in returning to travel," said Clotilde Enel-Rehel, general manager for Commercial Aviation & Network Services for Collins Aerospace. "The data and analytics generated by eCB will also enable airlines to make informed decisions to better support their strategic and tactical planning."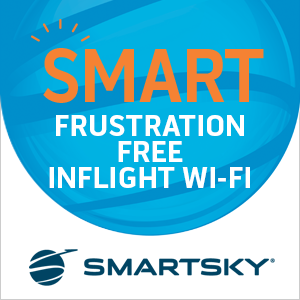 About Collins Aerospace
Collins Aerospace Systems, a unit of Raytheon Technologies Corp. (NYSE: RTX), is a leader in technologically advanced and intelligent solutions for the global aerospace and defense industry. Collins Aerospace has the extensive capabilities, comprehensive portfolio and broad expertise to solve customers' toughest challenges and to meet the demands of a rapidly evolving global market. For more information, visit CollinsAerospace.com.
About Raytheon Technologies
Raytheon Technologies Corporation is an aerospace and defense company that provides advanced systems and services for commercial, military and government customers worldwide. With 195,000 employees and four industry-leading businesses ― Collins Aerospace Systems, Pratt & Whitney, Raytheon Intelligence & Space and Raytheon Missiles & Defense ― the company delivers solutions that push the boundaries in avionics, cybersecurity, directed energy, electric propulsion, hypersonics, and quantum physics. The company, formed in 2020 through the combination of Raytheon Company and the United Technologies Corporation aerospace businesses, is headquartered in Waltham, Massachusetts.
Featured image credited to Collins Aerospace