The Canadian Government says it will soon allow fully vaccinated travelers "who are eligible to enter Canada" exemptions to its travel restrictions.
While specifics are being thrashed out — and as the US and Canada also mull lifting border restrictions — the Canadian government stresses that: "current travel restrictions still apply."
That means that, even if you're a vaccinated Canadian citizen, you must still quarantine at your own expense for three days at a government-authorized hotel if you fly into any of the four Canadian airports that are accepting international arrivals: Toronto Pearson, Montreal-Trudeau, Calgary and Vancouver. Thereafter, COVID-negative travelers must quarantine for an additional 11 days at home to meet a 14-day quarantine stipulation.
However, Canadian citizens can still avoid the hotel stay by flying into a nearby US city and taking a taxi across the land border, much to the chagrin of Ontario Premier Doug Ford, who has repeatedly called for an end to this loophole. These travelers must still quarantine for 14 days at home.
But what happens when you fly into Canada but decide not to follow the rules and stay at the government hotel? Runway Girl Network sat down with a Canadian couple who recently arrived at Toronto Pearson from Brazil on Copa Airlines, via a stop in Panama City. We'll call this married couple "Jane" and "John" for the purpose of this piece.
Before leaving Brazil, Jane and John easily accessed PCR tests, which travelers are required to take within 72 hours before departure. The couple's negative test results were delivered within three hours.
Jane and John run hearing aid clinics across Ontario, and were coming home to Canada to work in a field they believed was designated as "essential" and exempt from the government hotel quarantine. Based on the Government of Canada's website, an exemption applies to:
A person who enters Canada for the purpose of providing medical care, transporting or collecting essential medical equipment, supplies or means of treatment, or delivering, maintaining or repairing medically-necessary equipment or devices, as long as they do not directly care for persons 65 years of age or older within the 14-day period that begins on the day on which the person enters Canada
Jane and John had gathered paperwork to show proof of what they understood to be their exempt status. But they were soon met with a road block. Arriving at Toronto Pearson at 1am in the morning, they proceeded to customs, where they were informed that they did not qualify for exemption, and would first need to stay in a quarantine hotel for three days.
"There was no dialogue about it, it was just 'you are denied,'" they recall. Jane and John assume the decision was based on the fact that they had not been on essential business in Brazil.
The couple immediately informed the agent that they would not comply, and would proceed with their original plan to quarantine at home. The agents did not express any anger, nor did they try to intimidate them.
Asked to stand in another queue, Jane and John each received a fine of $3,750CAD for disobeying the law. Notably, they say the customs agent also handed them all the forms necessary to fight the ticket in court.
The couple did submit to Canada's required COVID-19 testing on arrival, registering on the spot for Switch Health, which manages the only arrival test for Ontario and is also in charge of the required day 8 test across the country. They both tested negative for the virus at Toronto Pearson.
Tired from the trip, they spent a single night at a hotel of their choosing, and then returned to their home for quarantine. They tell RGN: "The Government of Canada will call you 2-3 times a day and it is a recorded voice asking you the same questions that they asked you the day before so we stopped answering Government Canada. We would do our daily check-in [for] which you make a phone call."
While quarantining at home, they received two in-person checks from a government employee.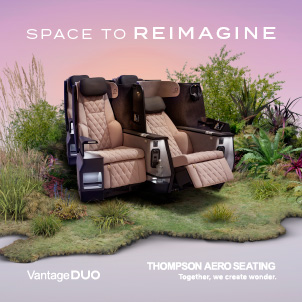 Jane and John are not at all concerned about fighting the government fines, as they believe they are unjust. They say they know others who have received fines for not complying, but that these were dismissed prior to the court dates. [RGN does not have confirmation that this is indeed the case.]
At this time, the Canadian Government says all travelers, regardless of vaccination status, must follow testing and quarantine requirements (including the three-night hotel stopover for travelers arriving by air). Its website asks travelers to answer a few short questions to determine if they are permitted to enter the country.
There are no exemptions for vaccinated travelers at this time, though the Government notes: "Exemptions for fully vaccinated travelers who are eligible to enter Canada are expected in early July."
Related Articles:
Featured image credited to Becca Alkema