As aviation considers what its future will look like following the COVID-19 pandemic, and airports try to figure out how the accelerated remote working changes to business will affect their markets, whither the future of airports? What services and facilities should they offer — and to whom? How can they make the most of their transport links to serve local communities better outside of the times people are travelling? And what models are there to consider when thinking about this evolution?
One model is the aerotropolis, which academic and consultant John Kasarda calls "a new urban form where cities are built around airports speedily connecting time-sensitive suppliers, manufacturers, distributors, and business people to distant customers, clients, and marketplaces."
Much of this concept, however, has presumed the pre-COVID norm of many workers commuting daily to 9-5 office jobs: a working pattern that, it seems clear, has radically changed during the pandemic. Moreover, it focusses on businesses that revolve around the airport or have strong needs to travel. At a time when it seems that the demand for business travel is certain to change and likely to shrink, to what extent do airports need to widen this focus beyond those on the move and those providing that mobility?
An alternative model to consider is Japan's ekinaka (literally 'inside station'), where the services provided at and near train stations are diversified to people living and working near them, not just those travelling.
Early in the model, a first generation of ekinaka brought large malls built as part of stations: Eki Marché at Osaka, or ecute at Shinagawa, say, or the clusters at smaller stations, which offer everything from sit-down dining to grab-and-go meals, travel agencies, banks, convenience stores, department stores, clothing — essentially, everything you'd find in a shopping mall or on a high street, but perched above (and sometimes below) a large rail station.
Some airports are already making the most of their strong transportation links to provide similar landmark experiences, like Jewel Changi Airport in Singapore, or even Hong Kong's AsiaWorld-Expo next to the airport.
But there's an interesting new generation of ekinaka development that moves out of the equivalent of the well-served global megahubs to the suburban and commuter stations that are, in many ways, the equivalent of rural and regional airports.
It's about transforming underused railway spaces to create room for local services like cycle shares, pop-up retail, playgrounds, and even innovative social developments like combined childcare and eldercare facilities [PDF].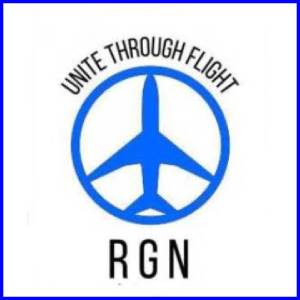 This sort of development turns the often unloved boundary areas between livable spaces and transportation networks into a feature to be valued rather than an eyesore to be hidden.
Some airports are thinking about this too: Canberra Airport's business parks, for example, are home to massive big-box retailers like Ikea, Costco and Bunnings, but also dozens of office buildings and smaller retail and service industry premises.
That's crucial at a range of airports as cities and regions seek to maximise the return on their investment in transport. A hub or focus city might have banked schedule peaks that means that expensive — and carbon-intensive — rail links are underutilised during part of the day. A low-cost carrier base city, too, might have a cluster of early morning departures and late evening arrivals, leaving roads, trains, buses and/or trams underutilised at other times.
By the same token, some municipalities and regional bodies have been slow to invest in airport transportation, suggesting that their duty is to focus on transport for people's daily lives rather than something most residents might use just a few times a year.
Adding workplaces and retail means that airports can make the most of investment in road, rail and other public transportation — and indeed to secure more transit investment to reduce air travel's total carbon footprint.
Related Articles: