More than two decades after joining British Airways, cabin crew veteran Hajati Treacher-Morley – Hattie to her friends – embarked on a new career at Skyborne Airline Academy, which trains pilots and cabin crew to industry-leading standards.
Having written Skyborne's new seven-day cabin crew training course, which includes a day of customer service work, she is now head of cabin crew training at the UK-based firm, and reckons that, as the airline industry starts to recover from the COVID-19 crisis, its only female-dominated sector ought to be just as appealing to women as it has ever been.
"I spent a lot of my time at British Airways flying," Treacher-Morley tells Runway Girl Network. Then, in the midst of the pandemic, the airline offered voluntary redundancy "and I don't know why, because I thought I'd never leave BA, but it felt right." She left on 31 August 2020 and joined Skyborne in December.
Providing cabin crew attestation, Treacher-Morley's course covers the generic training required before a newly qualified student moves on to their airline for company and aircraft type-specific instruction. An attestation qualification can also make a candidate more attractive to an employer, although the qualification only becomes 'live' once they are qualified on an aircraft type. Airlines typically send recruits on an attestation course because it saves the in-house time and resources that would otherwise be committed to generic training.
Speaking during final preparations for the first course, Treacher-Morley bubbled with enthusiasm. She had come straight into the Zoom call from the fire training area at Skyborne's Gloucestershire Airport home, breathless after dashing across the airfield in a fire service vehicle.
Her students will fight 'real' fires inside a shipping container equipped to simulate an aircraft interior and learn how to evacuate passengers from a smoke-filled cabin. "We have wet training too," she enthuses, "in a private pool where we'll teach water survival and how to get into life rafts, all that fun stuff."
Training is expected to begin after a final inspection this month from the UK Civil Aviation Authority (CAA). Prior to Brexit, an EASA attestation qualification was recognized in the UK and mainland Europe, but Skyborne's post-Brexit course must first be certified by the CAA. For the time being, it will deliver personnel qualified only for 'G'-registered aircraft (civil aircraft registered in the UK). It is hoped that a combined CAA/EASA certification will be obtained in the not-too-distant future.
Treacher-Morley's work at British Airways included delivering advanced cabin crew instruction and customer service. She joined the airline straight out of university, making Skyborne only her second 'proper' job.
"I wanted to do medicine, but I didn't get the grades, so I did biology," she recalls. "Then I struggled to get a job, had a student loan to repay and wanted to go travelling. My friend asked, 'Why don't you become an air hostess for a couple of years?'. What a good idea! I thought it was the best thing in the world and then didn't want to do anything else."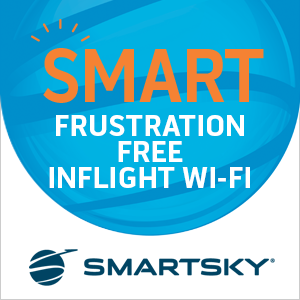 Frequent flyers may have witnessed the lack of respect some passengers show cabin crew, perhaps echoing the 'trolley dolly' cliché. So how does one manage a 24-year career in the cabin? "Honestly, most people are lovely," Treacher-Morley insists. "In economy they are happy and excited to be travelling, in business class they usually want to rest and in first class they're very relaxed."
Her career has been in the one area of aviation that's dominated by women. "It's a lovely community and makes for a wonderful, safe working environment. When I started, women pilots were rare, but female cabin crew could be themselves and feel safe." Treacher-Morley admits that prejudice towards cabin crew exists and that she has experienced it herself. But she sees a lot of pros to the job, particularly for young adults.
"It's a lifestyle that might otherwise be unaffordable," she says. "When you're junior cabin crew, you're typically young, with no responsibility beyond the comfort and safety of your passengers and, if you're with an airline like BA, you get to travel the world – for free!
"Name a place and I've probably been there. One of my daughters has a cabin crew job with BA now, and I wouldn't be encouraging her if I didn't think she'd get so much out of it."
Related Articles:
All images credited to Skyborne Airline Academy