The pandemic has forced arts and cultural groups around the world to find creative ways to bring their work to local and national audiences.
In Seattle, that has created a unique streaming treat for both AvGeeks and fans of opera.
This season the Seattle Opera was scheduled to present the three-act opera, Flight, on stage. The highly acclaimed opera, by composer Jonathan Dove and librettist April De Angelis, was inspired by the true-life story of an Iranian refugee who lived at Charles de Gaulle Airport for 18 years and features a cast of characters who are temporarily stuck at the airport as well. The work premiered in 1998 and has been performed around the world.
Due to the pandemic, Seattle Opera's performance space is off limits to live audiences. And, until a few weeks ago, Seattle's Museum of Flight was closed to visitors. But thanks to some creative thinking, the two organizations realized the closures created an opportunity to bring the opera cast and crew to the museum and film Flight there so it can be streamed to audiences at home.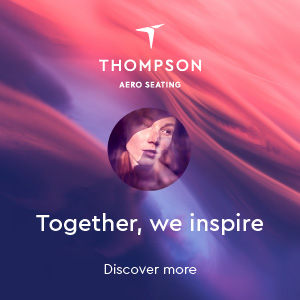 In the production, "an omniscient air traffic controller watches over a departure lounge bustling with relentlessly cheerful flight attendants, an excitable couple on vacation, a mysterious older woman, and a diplomat and his expectant wife, all of whom must spend the night to wait out a storm," Seattle Opera explains.
The central character is the refugee, a role inspired by Mehran Karimi Nasseri, who lived in Charles de Gaulle Airport for many years and who inspired "The Terminal" movie.
Filming took place in the museum's six-story Great Gallery, which contains about 40 full-size historic aircraft, and in several other exhibit areas.
"We knew it wasn't going to be easy to create an opera outside of the theater, but the idea to create a production at The Museum of Flight was exciting," said Seattle Opera General Director Christina Scheppelmann.
There were, of course, some challenges. "It was a big, complex, load-in. It was also exciting though, creating an opera movie. The control room you see in the opera [filmed in the museum's air traffic control tower exhibit] looks out over Boeing Field. You truly feel like you're at the airport," she said.
The large spaces inside the museum made it easier to accommodate COVID-19 safety protocols and, "much of the museum does look like an airport terminal. And many terminals are decorated with airplanes anyway," said Ted Huetter, spokesman for the Museum of Flight.
He said Seattle Opera's crew set up an airport terminal waiting area in the museum's Great Gallery and put in an airline counter with signage and branding, and a flight monitor. "Then they did some theater magic with lighting."
While the opportunity to be a part of Seattle Opera's production makes Museum of Flight president and CEO Matt Hawes, "want to break into song," he said he will "leave that to the professionals and sing praises for this collaboration instead."
As to producing the Flight opera during a global pandemic, Seattle Opera stage director Brian Staufenbiel said that, "it is perhaps easier now to feel, viscerally, what it was like for Nasseri to be isolated and even ostracized, what the world would be like if no one would come close to you, wrap their arms around you, and whisper in your ear, 'I love you.' That sense of separation — even banishment — is the crux of Flight."
Want to see how the project worked out? Seattle Opera's production of Flight, filmed at Seattle's Museum of Flight will be on Seattle Opera's website April 23–25. Tickets are available online at seattleopera.org.
Related Articles:
Featured image credited to The Museum of Flight