As Virgin Australia continues its pivot towards being a hybrid airline, fitting somewhere between full-service competitor Qantas and its low-cost subsidiary Jetstar, its new Adelaide lounge provides much (COVID-safe) food for thought.
It's a new design for a new airline, and it's one that new chief executive officer Jayne Hrdlicka (formerly of Qantas' low-cost arm Jetstar) emphasises "will be the foundation for the Virgin aesthetic and experience we will roll out across the network".
Russell Grady, director of lounge designers WMK Architecture, calls it "a venue that's delightfully Virgin", and it's a strong balance of relaxed modern with moments of whimsy from neon-style signs and bold accents.
The new lounge concept, in particular around its variety of room spaces and the colour, materials and finish palette, is fantastic and bang on trend without being trendy.
The grey and wooden neutrals predominate, giving the space a natural and calming feel, matching a lot of the more muted designs that can be seen in domestic interiors catalogues. On that note, the lounge promises "sustainable Australian furniture" with a "warm, authentic and inviting environment".
There are, of course, pops of the airline's signature red in the glossy lamps above the food area (which one imagines will see more self-service post-COVID), accent pieces, as well as some deeper burgundy seating areas.
A new addition to the palette are some relaxing blues, particularly a greyish turquoise and a deeper blue in the "Long Stay" area.
The look and feel is a strong evolution away from the early 2010s lounges designed by Tonkin Zulaikha Greer, which were excellent and modern at the time but had started to feel like it reflected the aesthetic of a decade ago rather than today. (Which is, I suppose, a fair assessment.)
The room concept is particularly notable: rather than one larger aesthetic, it allows passengers to find the spot that's perfect for their needs at any one time, perhaps moving between spaces if they want to, for example, dash off a quick email or three in a comfortable working zone, then grab a quick bite to eat before relaxing with a glass of wine by the windows.
These include the Coffee Bar and Cellar Door Hub, as a food service area, with the latter being particularly appropriate given the region's famous wines. A programme of seasonal wine tastings is also on the cards.
Elsewhere, the Library is the work space, with the Gallery Lounge billed as a chill-out zone, the Sunroom marked out for cosy seating, and the Long Stay offering a variety of seating for travellers installing themselves in the lounge for a while.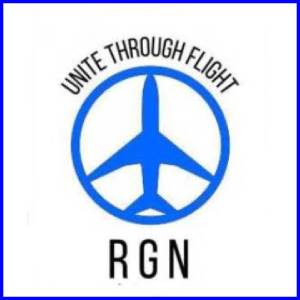 All in all, it's a very successful look for the revamped airline, which entered and exited administration during 2020, making a significant market positioning pivot away from its previous dual brand strategy where Virgin Australia competed directly with Qantas and low-cost Tigerair Australia, purchased from Singapore Airlines, competed directly with Jetstar.
There was always a risk that implementing the first of a new generation of lounge designs could have stood at odds from the brand transition, but the designers and the airline have done a super job in making it look and feel like a natural part of the airline's repositioning.
The lounge's rooms — and its wider part of the brand positioning puzzle — stand the new grownup Virgin Australia in good stead to grow into its new niche, particularly with Australia set to be one of the earlier countries to emerge from the COVID-19 pandemic.
Related Articles:
All images credited to Virgin Australia