The US National Transportation Safety Board (NTSB) has renewed its call for commercial aircraft to have crash-protected cockpit video recorders, as part of its annual "most wanted list" of transportation safety improvements. But the world's largest pilot union continues to oppose such a measure.
Commercial airliners are required to have flight data recorders and cockpit voice recorders. But the NTSB has long wanted to see aviation go further. It has been calling for the installation of "cockpit image recorders" for no less than 20 years:
Require that all existing and newly manufactured aircraft operated under 14 CFR Parts 121 or 135 and currently required to have a cockpit voice recorder and a flight data recorder be retrofitted with a crash-protected cockpit image recording system.
The NTSB suggests that such video "would have been extremely helpful in determining flight crew actions in recent crashes in Texas, Indonesia, and Ethiopia". In Texas, Atlas Air Flight 3591 crashed into Trinity Bay on approach to Houston on 23 February 2019. It was attributed to pilot error.
Indonesia and Ethiopia, meanwhile, have each seen a Boeing 737 MAX crash: Lion Air Flight 610 on 29 October 2018 and Ethiopian Airlines Flight 302 on 10 March 2019, respectively. Also in Indonesia, Sriwijaya Air Flight 182 — a scheduled domestic passenger flight from Jakarta to Pontiana — crashed into the Java Sea on 9 January 2021.
Historically, pilot groups have opposed flight deck video due to privacy and other concerns. Their stance has not changed.
The Air Line Pilots Association tells Runway Girl Network:
ALPA has long recommended that any additional resources should be focused on enhancing current safety systems to record more data of a higher quality as opposed to video images, which are subject to misinterpretation and may in fact lead investigators away from accurate conclusions.

Flight deck image recorders will not improve safety and could, in fact, impede it by diverting limited resources that could be used for more valuable safety enhancements. ALPA remains equally concerned as to how such proposed video recordings may be misused and is insistent that the aviation industry fully address how to protect recorded information.
The NTSB is the principal transportation accident investigator in the United States. It releases crash reports and issues recommendations to the Federal Aviation Administration, which is the agency that actually creates rules, issues directives and certifies aircraft and pilots.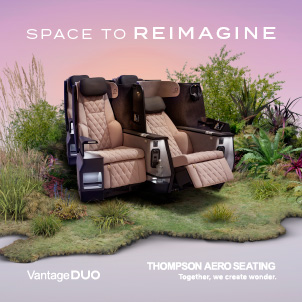 In addition to commercial airliners, the NTSB believes that other types of passenger-carrying commercial aircraft — such as charter planes and air tours — should be equipped with data, audio, and video recording devices.  It would also like to see the installation of a cockpit image recorder on helicopters.
Responding to last year's "most wanted list" from the NTSB, the FAA in March 2020 said it was not considering mandating that aircraft operators install such devices, but that it would consider a forward fit requirement for a recording system that captures display and switch information.
Consequently, despite a two-decade push by the NTSB, it seems unlikely that the FAA will require that aircraft be installed with cockpit image recorders.
Related Articles: