The US Federal Aviation Administration's evaluation of Aireon space-based ADS-B in the Miami Oceanic and Caribbean area has been extended due to the challenges posed by the COVID-19 crisis, such as shutdowns and staffing issues. But Aireon CEO Don Thoma is optimistic that a new set of procedures will be agreed this year to support a rollout next year.
The trial, which began in March 2020, is still in place, Thoma tells Runway Girl Network. "We have extended it due to COVID. As you can imagine, access to facilities has been quite limited and that's kind of delayed the next step of the effort here."
ADS-B is an air traffic surveillance technology that relies on aircraft broadcasting their identity, a precise GPS position and other information derived from onboard systems. Supported by receivers aboard Iridium NEXT satellites, Aireon bypasses the limitations of ground-based air traffic systems and provides a global, space-based air traffic surveillance solution to aviation stakeholders.
The Caribbean was probably one of the most challenging environments for the FAA to begin its evaluation of Aireon's space-based ADS-B service. For starters, the Caribbean is a very mixed environment, says Thoma, with "everything from normal air route carriers, classic passenger airlines flying through their area" to "a lot of general aviation aircraft with mixed equipage".
Some aircraft using the Miami Oceanic and Caribbean airspace have top-mounted antennas, some have bottom-mount only, some have dual-diversity antennas, and some small aircraft don't even have avionics. "You have aircraft that are older. Some of them may not even fly and land in the US. So, you have a variety of avionics performance there," explains Thoma.
Moreover, part of the region is close to the US terrestrial air traffic area which is a very tough RF environment. "There's lots of radars, lots of transponders in the same frequency band as ADS-B, which causes higher degrees of interference and you've got more difficulties to decode the ADS-B messages in a way that provides ATS [Air Traffic Service] grade surveillance … So, when you combine all those things it created, let's just say, an analytical challenge for the FAA and ourselves in understanding what was happening," says Thoma.
Aireon has spent the past year working with its technical teams, and those of the FAA's, to really dig into the data. The feedback it is getting from individuals who have used Aireon is very positive, as the solution aids their ability to manage traffic especially in times of radar outages, including during hurricanes, and for areas where there is not very good surveillance. 
But Aireon learned that aircraft with poorly performing avionics or only bottom-mounted antennas can be difficult to see in this type of higher interference environment. Aircraft that are equipped with a "top-mounted antenna, 250-watt transponders are no problem but air traffic control needs to see everything and when certain aircraft that only have bottom-mounted antennas show up, then they need to figure out what to do with that," explains Thoma.
He adds:
What they are currently doing is taking the data from that analysis — both the operational impacts as well as the avionics performance — and developing a new concept of operations of how they would use space-based ADS-B data in conjunction with the current ADS-B data to create a new set of procedures of how to use this data in this tough kind of mixed equipage environment. So, they'll be doing that work over the next six months or so and are hoping that they'll be able to get through this in a way that implements it by the end of this year.

It's an important part because, and I think wisely, the FAA picked the toughest environment because when looking at their plans for rolling out the service on a broader basis, this will be the toughest environment of all the areas that you are looking at using this operationally. And if they can work through these issues here then there should be no issue in planned rollout beginning next year.
The FAA is also eyeing evaluations in other regions, including Anchorage oceanic especially around the Shemya area, the Oakland/Pacific area starting out with the southern part of the Pacific and remote islands that don't have adequate surveillance, and then the western Atlantic.
"So, they have laid out a plan that they are currently working through, their own internal kind of procurement approach is on it, but the plan begins these trials starting next year. So, we have been working with them quite extensively on supporting their planning process for that. So, if all goes well and it gets to their own procurement processes, we'll start a broader trial later next year."
(Incidentally, Aireon's real-time surveillance is already being used by North Atlantic air navigation service providers to study doing away with the Organised Track Structure.)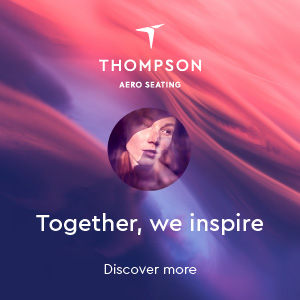 Separately, under a milestone new partnership with Aireon forged late last year, the FAA is exploring innovative use cases for space-based ADS-B.
The agency has access to the global ADS-B data set to do what Thoma calls "non-operational data analytics analysis of the space-based ADS-B data to see how it can be used for other applications for the FAA", including search and rescue, feeding the FAA's air traffic flow management systems, and even looking at using it to support commercial space activity.
"So it's a pretty exciting to see the broad base of organizations within the FAA who are looking and using this data to do this type of analysis and it has been very gratifying," he says.
For example, a few weeks ago, the Civil Air Patrol used the Aireon data for search and rescue activity "that basically found a downed aircraft in New Mexico, in a mountainous area in New Mexico. They didn't have any data on it, [but] were able to get a rescue team to the site immediately and save the two pilots that had been hurt in the crash."
He adds: "The FAA is probably best situated of any organization in the world in this area to fully exploit the capabilities of global surveillance in a way that can really improve the overall safety and efficacy of US airspace."
Related Articles:
Featured image credited to istock.com/CHUYN