As we power into the second year of the COVID-19 pandemic, basic business class — where airlines, as in basic economy, unbundle the various aspects of what used to be included as standard — is set to be a feature of our skies.
Following Emirates' and Qatar Airways' lead, expect airlines to start offering lead-in pricing fare types that exclude various parts of the experience, from lounges to seat selection to upgrades to extra baggage allowances to mileage earning and more. Expect inconsistency as well: Airline X may offer seat selection but not two hold bags, airline Y may offer seat selection for a price, airline Z may offer upgrades but not miles.
But for airlines looking to design products to attract passengers, the work doesn't just have to be about removing things from the experience, particularly in the pointy end of the plane where some travellers, yes, will still find value in flying business class.
That requires more than just taking a hatchet to the business class experience to save a few hundred dollars on the lead-in fare so that they appear first in corporate bookers' and online metasearch sites' pricing engines.
Beyond keen pricing, it's also about encouraging prospective passengers to make the case for business class — to their corporate travel bookers and, increasingly, to themselves.
To start with, a general design shift away from the luxuriousness of the passenger experience and towards productivity and sleep could help make the case.
This could include pivoting from luxury design partners to those a little more in the moderately priced camp: less Saks Fifth Avenue, more Scandic Hotels, for example.
Soft product, meanwhile, could focus on efficient use of time and on-arrival hitting the ground running rather than luxury: in with the eye circles concealer, isotonic drink shots and caffeine mints, out with the scented candles and posh luggage cases.
Similarly, perhaps it's time to swap out high-end chef partnerships for brands focussed on health and wellness, like Singapore Airlines' Canyon Ranch.
"Sleeper sections" within cabins or even entire mini-cabins could be designated in the least disturbed part of business class, featuring an express meal service and an early lights-out for the overheads.
Meals, too, could focus on express dining options to maximise sleep or work opportunities — or even on-ground dining à la British Airways at New York JFK.
Elsewhere on the ground, handling could move from luxury to practical. Is there an option, even for a limited time, to offer door-to-door driven connections on the tarmac for passengers paying full business fares: less Porsche, more minivan?
Looking at bundles, especially in the context of unbundling, is definitely an option.
Airlines could propose, say, a work bundle — with "business suite" front row seating, access to a special business-focussed lounge (repurposed from a previous first class lounge or luxury spa, perhaps?), full-flight onboard wifi, and a deal like 50% off a booked ground transfer.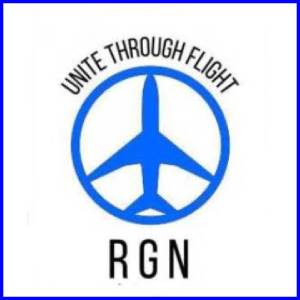 The balancing act in all of this is crucial, of course: airlines must not dismantle the benefits of business class to people who find them valuable.
There will remain a certain corporate seniority of business traveller whose salary quite literally means that it makes sense to have her well-rested on arrival and ready for her meetings rather than having to blearily blink her way through after a sleepless night in economy.
There will be premium leisure passengers, whether those upmarket travellers seeking luxury at every point in their trip or people who find economy and even premium economy seats impractical, painful or harmful to their bodies.
Thinking around all these options, and differentiating from the competition, will be critical for airlines' post-COVID comeback.
Related Articles:
Featured image credited to the author, John Walton