Travel between Europe and the UK has changed to an almost unrecognisable extent during the COVID-19 pandemic. With the UK's unilateral two-week quarantines for almost all European countries within driving distance despite its own "scattershot and haphazard" response to the disease, even essential travel is rife with complications.
With just such an essential need to travel to and from the UK, I thought I'd try out the Eurotunnel Le Shuttle car train that uses the Channel Tunnel rather than the ferry on the way back to France, to see how this vital link between continental Europe and the UK was organising its operations to keep passengers safe.
In terms of timetable and logistics, Eurotunnel is running a basic clockface schedule of once-hourly trains at the time of writing and travel in mid-October, with prices varying between £100-125. Ticketing is entirely electronic and very simple indeed, and the email confirmation had a section on potential COVID-related disruption. Eurotunnel is also offering some COVID-19 cover (PDF) as part of its optional insurance products.
Checkin was, as usual, via the self-service drive-up tollbooth-style touchscreen, and worked effortlessly with automated numberplate scanning, spitting out the paper hanger with your details that affixes to the rear-view mirror.
I did note there was no disinfectant provided for the screens, however, but made use of the tablet-tactile pen-stylus (and disinfectant gel) I keep in the car for just such an eventuality.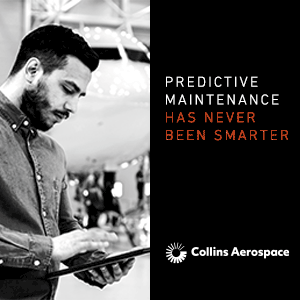 Having made good time en route, I appreciated that the system automatically offered to put me on the train an hour earlier than booked, even without a flexible fare. This was a simple tap-to-accept prompt, so full marks here.
Eurotunnel does offer a "Flexiplus" fare, which comes with fast-lane privileges, full ticket flexibility and a pre-departure lounge. But given the bare handful of travellers, a lack of desire to share lounge space with others during a pandemic, and the ability to travel earlier than booked, this didn't appeal.
One of the big benefits of the Eurotunnel compared with the various ferry crossings is that arrival and departure passport control, customs and immigration formalities are completed before you drive onto the train. Having sat at ferry ports for hours on arrival awaiting clearance, this makes a huge difference, although it was somewhat amusing in a very 2020 sort of way to see which officials didn't bother asking people to remove their masks.
On the train, the major difference to normal operations is that passengers must remain in their vehicles at all times rather than being able to stretch their legs, and the onboard lavatories are closed.
Given that the pre-formalities terminal buildings are still open, and that the pre-boarding parking queue area features both outdoor space for a brisk walk and a loo block (in which every other urinal, I noted, was taped off for physical distancing), and that the crossing is only thirty-five minutes, though, this isn't a major hardship. Eurotunnel might look at improving handsfree access to the queue area lavatories, though, and at some point should probably upgrade them to be a little less basic and cold.
The boarding process, in which you drive onto and then through the train, was simple and efficient, with repeated instructions to stay inside your vehicle at all times. The crossing itself was as quick and easy as ever — quicker and easier than normal, even, with the dramatically lower number of fellow travellers on the roads to and from the train.
Overall, I was very impressed with the way that Eurotunnel has organised itself in the age of COVID-19. Closing selected parts of the normal-times experience makes sense, the inherent benefits of self-service investments are reaping rewards, and the sensible precautions taken en route are no real hardship.
RGN's journalist adhered to all public health requirements during this essential travel. Main image credited to the author, John Walton.
Related articles: