HAECO Americas, a member of the HAECO Group, today announced that several female team members from HAECO Americas in Greensboro, North Carolina (N.C.) have established the first N.C. chapter of the non-profit organization, the Association for Women in Aviation Maintenance (AWAM).
Taking its cue from the state's historical distinction of being "First in Flight," the chapter (www.awam31.org) based in the Piedmont Triad was formed to champion women's professional growth and enrichment in aviation maintenance. It provides opportunities to share information, network, educate, foster a sense of community, and increase public awareness of women in the industry.
AWAM also sponsors a scholarship program that provides training and financial support to women pursuing a career in aviation maintenance. Chapter activities may be followed on LinkedIn and Twitter.
Members of AWAM include maintenance technicians, engineers, teachers, scientists, vendors, pilots and other individuals and groups who support aviation maintenance. Membership is open to both women and men as individuals, students, educational institutions and corporations. For more information about AWAM membership, please visit https://www.awam.org.
Tammy Biddix, President of AWAM Chapter 31, and HR Systems Analyst at HAECO, said: "HAECO Americas has been looking to find ways to reach out to girls and women in order to introduce them to the aviation industry. We felt that starting a chapter would give us resources and provide more benefits. We have a vested interest in encouraging people to consider a career in aviation maintenance and invite anyone interested in working at HAECO to visit www.haecoishiring.com."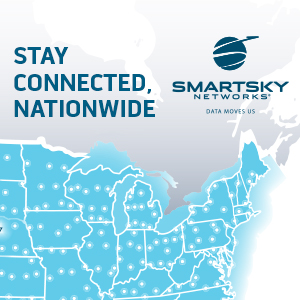 About Hong Kong Aircraft Engineering Company Limited ("HAECO Group")
The HAECO Group is one of the world's leading aircraft engineering and maintenance service providers. The Group provides a comprehensive range of services encompassing Airframe Services, Line Services, Cabin Solutions, Private Jet Solutions, Fleet Technical Management, Inventory Technical Management, Component Overhaul, Aerostructure Repairs, Landing Gear Services, Engine Services, Global Engine Support, Parts Manufacturing and Technical Training. The HAECO Group consists of 16 operating companies, employing around 17,000 staff in Hong Kong, the Chinese mainland, Europe, and the United States.
About HAECO Americas
A wholly owned subsidiary of the HAECO Group, HAECO Americas (formerly TIMCO Aviation Services) supports global aircraft operators and owners with comprehensive aircraft care services including base maintenance from two multi-hangar locations and engine MRO support in the U.S. The company's HAECO Cabin Solutions division provides interiors design, engineering, certification, and cabin reconfiguration services, as well as manufactured products including passenger seating, structures, galleys, and lavatories.