Ensuring diversity in aerospace and representative leadership requires active community engagement as well as the conscious and deliberate creation of a career pathway.
This was a key takeaway from the recent American Institute of Aeronautics and Astronautics (AIAA)-hosted ASCEND webinar, which explored the institutional transformations required to provide greater opportunities for African Americans in the workforce.
Developed through a partnership with the National Society of Black Engineers, the ASCEND webinar featured speakers from government, academia and industry, including Dr. Dexter Johnson, NASA technical fellow for loads and dynamics; Dr. Alec Gallimore, dean of engineering, University of Michigan; Scott Trapp, director of diversity outreach, Lockheed Martin; and Jandria Alexander, chair of the AIAA Diversity and Inclusion Working Group.
Alexander spoke of an "urgency to address the topic of Black Lives Matter" in aerospace. "I've been in the aerospace community for over 20 years and see this time as an opportunity to make significant and lasting change," she said.
She emphasized that a diverse workforce is essential to "meet the challenges of the 21st century" and that aerospace organizations must strive to create an environment "that values individual respect, dignity and professional growth".
Creating long-term opportunities
Building awareness about opportunities is important, and there are many programs targeted at increasing diversity engagement in STEM fields. "But the efforts cannot stop at engagement," warned Alexander. "Efforts directed [at] support and retention of new entrants to the workforce are also important to build and maintain a sustainable industry for the future."
Retaining recruits means creating long-term career opportunities, noted NASA's Johnson. "Folks choosing to go along this path, and staying with it for 30 or 40 years — that's where it's been a challenge," he said.
Lockheed Martin's Trapp suggested that companies think: "After we attract this talent, how do we move this talent through the organization?"
He said candidates will encounter "bottlenecks" and hurdles to advancement which companies must work to tear down. "Do not make the mistake of building a powerful recruiting mechanism that attracts talent, but does not give them a path forward once they arrive."
A pathway can be carved out by "showing them that they have a community inside of the organization that they can be a part of, and that the work is meaningful, and that their voices are heard", noted Trapp.
Supporting a culture of inclusion
The goal of any diversity programs must also be to help remove the artificial barriers to advancement which keep underrepresented talent from ascending. That can include removing economic barriers or social barriers, and ensuring equal access to education by providing allies in the organization who can lead by example and provide encouragement.
"There is plenty of evidence that those who are held back by artificial barriers are just as technically capable, but may lack access to resources and support networks, said Gallimore.
"Talent is uniform. Opportunity is not."
Sometimes candidates will need a gentle nudge to break through their own internal barriers to advancement, noted NASA's Johnson. "We need to be encouraging folks in our community to go further, even once they've gotten into the field as undergrads."
Johnson shared a personal story about how encouragement from a professor to pursue higher education ultimately led him to pursue a doctorate in his field, which shaped his career and opened up a world of opportunities.
Using your privilege
Those who reach leadership positions are obligated to clear the path for others, according to Gallimore.
"If you take a job at NASA, or Lockheed Martin, any company, any place, or at a university, you belong there as much as anybody else and don't let anyone tell you otherwise. You belong there," he said.
"Therefore, use your life … use the resources. You don't take 'no' for an answer. You find a way of making it happen. But once you get to a point where you're in leadership, and you have an opportunity to give back, use your privilege honorably."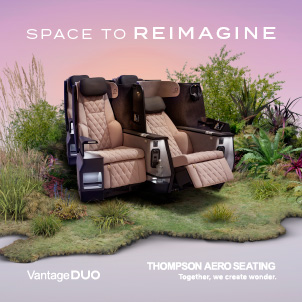 Gallimore continued: "We're in a society where you hear you can't do it. And, being frank, our job is saying, 'Absolutely, you can do it! And we're proof you can.' It takes leadership, it takes constant pressure to make sure we do the right thing …
"We exert that leadership as much as possible. But what we're doing also is educating our community, especially our faculty, but also our students, as well as our staff, on the importance of diversity … why it's important to have exemplary engineers, or people who can actually utilize the talent that comes in various forms, shapes, and hues."
Lockheed Martin encourages key executives to champion cultural change, and to serve as allies of underrepresented communities. Such an approach not only benefits recruits and staff, but also benefits the executives involved in the initiative, noted Trapp.
He said:
Gone are the days where we think that simply having a diversity strategies focused solely on recruiting minorities is a home run. That is not the case. We have to think about after you get there, what is your plan to keep [recruits]? I think that's what the conversation is really about.

The full cycle strategy must be done for several reasons. I think, first, young people of color who aspire to a career in STEM must be provided with the knowledge, skills and resources and the connections, because they will be discouraged along the way…

Mentoring is critical. I think, second, when they see others that look like them just not entry level, they start to believe that if others who look like me can do it, I can do it too. And they will remember to pay that forward and also to reach the goal, ultimately…[Third] companies must not simply build a strategy to attract the underrepresented talent. The goal must be more far reaching than that.
Moderating the session, Enanga Daisy Fale, who serves as director of the National Society of Black Engineers' Aerospace Special Interest Group, summarized that "experiential learning, mentoring and community" are essential to fostering a more diverse aerospace community, and ensuring a pathway to career growth.
Main image, clockwise, Enanga Daisy Fale, Dr. Dexter Johnson, Scott Trapp, Dr. Alec Gallimore
Screenshot credited to the author, Marisa Garcia.
Related Articles: