If you've heard of the Sanriku coast, it's probably not for the beautiful coves formed from the drowned river valley rias that curve in and out, making it one of Japan's most beautiful areas. It's probably because it was one of the areas hit hardest by the 11 March 2011 tsunami.
As you might imagine from a landscape and seascape with fishing villages, small towns, coves and inlets dotted on the Pacific Ocean, it's an incredibly beautiful place, and the Sanriku Railway trundles up and down the coast, connecting 163km (just over 101 miles) of the towns and villages that make up this part of the world.
The line, known by the portmanteau of Santetsu, was Japan's first "third sector" railway, a public-private partnership set up by local authorities to maintain railway operations where they become unprofitable for the main JR companies (in this case JR East) to operate on a strictly commercial basis.
Japan now has dozens of these railways, which aren't usually part of the Japan Rail Pass system, since they are created primarily to operate essential rail services for local use.
(Writing during the COVID-19 pandemic, I leave the reader to consider the extent to which this model could work for essential air services.)
Usually, third-sector railways' timetables are designed to connect efficiently to the main JR lines that serve the cities along their networks. So, I turned up on a rather grey, rainy November day — just the weather for sitting snug and warm by a large picture window on a Japanese train, watching the world go by — in Miyako, a small, little-known city of some fifty thousand people, expecting to grab a bite of freshly caught local seafood before continuing on my journey along the coast on the Santetsu.
After Typhoon Hagibis hit the area in October 2019, the central section of the line was closed for repairs. It turned out, however, that this information wasn't made available on the Santetsu's English-language website, nor sent on to the providers of national meta-schedules like Hyperdia or Google Maps.
The Santetsu ticket office staff in little Miyako, perfectly understandably, didn't have a huge amount of English, so they apologetically led me across the station forecourt to the local tourist office, who were only a little better off in the English department, but who — on learning that I live in France — rang up someone in city hall who spoke perfect French, who was able to explain the situation.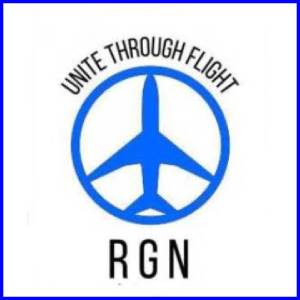 Shikata ga nai (sometimes seen as Sho ga nai) is a Japanese concept that doesn't translate particularly easily into English. When trying, I often use the words of theologian Reinhold Niebuhr: "the serenity to accept the things I cannot change".
Trying to keep shikata ga nai at the forefront of my mind as I hung up the call, I asked the tourist office staffers what there was to see and do in Miyako for two hours. Well, the travails of railway timetabling may not have been within their power, but my goodness, suggesting options for an accidental visitor to their city certainly was, and I was soon grasping a half-dozen little leaflets.
Just to the east of town sits Jodogahama, a famously beautiful beach that features a series of volcanic rocks jutting out of the Pacific. The tourist office and the city's taxi drivers had arranged a one-hour flat rate to allow visitors to pop out there to visit. The beach is absolutely stunning, and I very much plan to return on a sunnier day for a relaxing, peaceful hike around the coast to enjoy the landscapes.
I'll never forget just sort of happening across such a beautiful place, but even more, I'll never forget the kindness of the wonderful people from the tourist information office.
Insisting on accompanying me to the taxi rank, one of the tourist office staffers explained what I wanted to the taxi driver (who was rather stoically bemused to find a large purple-haired westerner as his next fare), and pressed a small box into my hands as she thanked me for telling them about the timetable problem. "Please come back," she said to me.
Inside, I discovered a small stone statue of Jizo, a bodhisattva who, in Japanese tradition, protects travelers. He now sits on my mantelpiece at home, reminding me every time he catches my eye of how a moment of kindness can make all the difference in the world.
Related Articles: