Thales has appointed Yannick Assouad as Executive Vice President, Avionics, replacing Gil Michielin, who has announced his retirement.
Assouad is a graduate of the Institut National des Sciences Appliquées de Lyon (1982) and the Illinois Institute of Technology in Chicago (1985).
She joined Thomson-CSF's Radars & Countermeasures business as an engineer in 1986, and later served as head of the thermal analysis department, then head of its thermal and mechanical engineering department.
From 1998, she was Technical Director and then Chief Executive Officer of SECAN (Société d'Études et de Constructions Aéronavales), the French subsidiary of Honeywell specialising in air conditioning systems for aircraft. She was appointed Chairman of SECAN in 2000 and oversaw the aerospace company's recovery after the 2001 crisis.
In 2003, she joined Zodiac, initially as head of the services business of its Intertechnique subsidiary. Appointed to Zodiac Aerospace's Executive Committee in 2007, she created the group-wide Services business segment. In 2010, Yannick Assouad became responsible of Aircraft Systems segment, which was facing difficulties, and turned around the business through a policy of offensive innovation, centralised purchasing and lean manufacturing. During this time, she also oversaw several acquisitions, including the in-flight entertainment business IMS in California. In 2015, she became Head of Zodiac Cabin and was appointed to the Executive Board of Zodiac.
In November 2016, she became Chief Executive Officer of Latécoère and launched a recovery plan for the business.
"I welcome Yannick Assouad to Thales. Her solid experience will be a major asset in meeting the challenges facing the aerospace sector. I also thank Gil Michielin most sincerely for his engagement over the last 38 years and his major contribution to the Group's success in aeronautics," said Patrice Caine, Thales Chairman & Chief Executive Officer.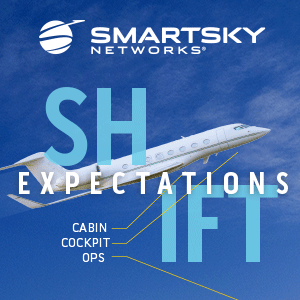 Gil Michielin, Executive Vice President, Avionics said: "I am proud of the progress made by all my teams and thank them for the remarkable work they have accomplished in recent years. In January this year, I informed Patrice Caine of my intention to retire. I am delighted to be able to work with Yannick Assouad over the coming months to ensure a smooth transition. I also want to thank Patrice Caine and the entire Thales Executive Committee for their trust."
Yannick Assouad added: "I thank Patrice Caine for his confidence and I am very happy to be coming back to Thales, where I began my career. With the aerospace sector particularly hard hit by the global health crisis, I will apply all my experience and energy to serve the Avionics teams and their customers so that we can clear this hurdle together and write a new chapter in our return to growth. "