Executives across the airline industry agree: digital solutions have an important role to play in the "new normal" of air travel. To be effective in addressing passenger anxiety and restoring traveler confidence, this technology revolution will need to be balanced with human interaction.
During a recent RedCabin webinar, Etihad Airways senior manager product and guest experience Peter Azzouni said it's important to consider both immediate and long-term solutions – "the tactical versus the strategic" – when managing the challenges of air travel during the COVID-19 crisis.
"This is a great opportunity to look into ways to kind of disrupt the technologies that are available … things like digital passports," which would help to streamline the entire travel journey, he said.
Immunity passports
A number of companies have already stepped up with 'immunity passport' solutions, including Israeli firm Pangea, which proposes using a smart card that comprises a photo of the holder, a digital signature, a chip, and a hologram.
The card can be securely linked to the country's medical database and would include up-to-date encrypted data on the holder's COVID-19 profile.
Synchronizing passenger mobiles with airport kiosks
"Mobile-enablement is an important and relatively quick win for the air transport industry, but it's also a long-term solution. It initiates the momentum for passengers to start operating more and more self-service process points using their smart devices," noted SITA vice president portfolio manager Andrew O'Conner in a new blog post.
To wit, at San Francisco International Airport (SFO), airlines now have the opportunity to offer passengers the ability to use their own mobile devices to interact with the airline applications, without the need to touch screens on the airport's hardware.
"SFO was the pioneer in implementing SITA's cloud solution, where it's been deployed and operated for over a year. The airport is now upgrading to introduce more touchless services," explained O'Conner.
Synchronizing passenger mobiles with seatback IFE
When JetBlue thinks about some of the technology enhancements that are helping it to fight COVID-19, an example would be things like automated self-boarding lanes, noted company product development executive Andrew Litavis during the RedCabin event.
"On board, we have the ability to use your mobile device — your smartphone — and connect it to the [seatback] screen, so that you don't need to touch the seatback screen," he said. "These technological solutions that we've rolled out to help you know some of the COVID recovery efforts, are the kinds of things that are going to stay in place forever."
Indeed, Singapore Airlines and Lufthansa have long offered seatback IFE/mobile phone integration through companion apps on certain aircraft types, starting with the Airbus A350. But in the wake of the COVID-19 crisis, these solutions seem more important than ever.
Contactless payments on board
The "stickiness'"of digital solutions will be driven, at least in part, by general consumer trends and changing behaviors in retail settings. "Something we're working to roll out very rapidly is contactless payments," said JetBlue's Litavis.
"Right now we do accept Apple Pay on board, but it involves having a crew member stand over and process your payment. In an effort to reduce touch points, we're looking at ways of being able to roll out payments straight from the screen," he revealed of JetBlue's work.
Balancing digital with the human touch
While digital solutions will play an important role in communicating with customers, reducing their anxiety and generally simplifying travel, Etihad's Azzouni suggested that defining the brand as one in which passengers can have confidence will still rely on human interaction.
"It's the way that all of our crew, all of our support persons in our company, work for customers," he said. "I think there are ways that we can do it holistically, without having to redesign all of our assets, and instill that trust throughout the company and throughout aviation."
Giving passengers more control of their experience
There will be a learning curve for some travelers, which will require greater creativity and flexibility on the part of aviation industry stakeholders and airline staffers, to accommodate their needs.
But arming passengers with more control over their experience will help to address anxiety, noted JetBlue's Litavis. "Before COVID even had happened, there was always anxiety when it came to flying and travel, and we were always thinking about that as we're designing the customer experience: how are we mitigating anxiety on board? One of the things we found that really helps is putting passengers in control."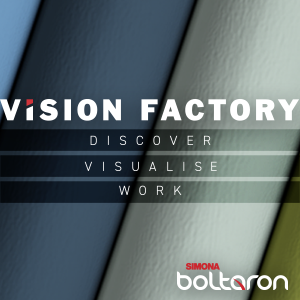 Ideally, digital adoption should not be piecemeal. Airlines must "unify the experience" when they think digitally, urged Etihad's Azzouni.
"I think that's really going to be the direction here. We're going to look at ways to try to unify that whole experience and and try to reinforce trust and security throughout the journey," he said.
Teague senior director Anthony Harcup, who moderated the RedCabin panel, noted that the entire industry is acclimating to this new situation.
"I think as individuals, we're learning to embrace the chaos a bit on learning to function under very new circumstances," he said. "As organizations, we're now beginning to reorient ourselves and start to understand the future."
Related Articles: